French cosmetics giant L'Oréal has teamed up with the Chinese e-commerce giant Alibaba in an effort to make China's beauty industry more sustainable.
The two companies have signed a three-year contract to "establish green and low-carbon standards, develop new products and create measurable circular economy solutions for China's 87 billion USD beauty and personal care industry". Both entities will work together to make the beauty industry's supply chain greener, from warehousing, packaging, and distribution to recycling, as well as promote sustainable lifestyles to consumers.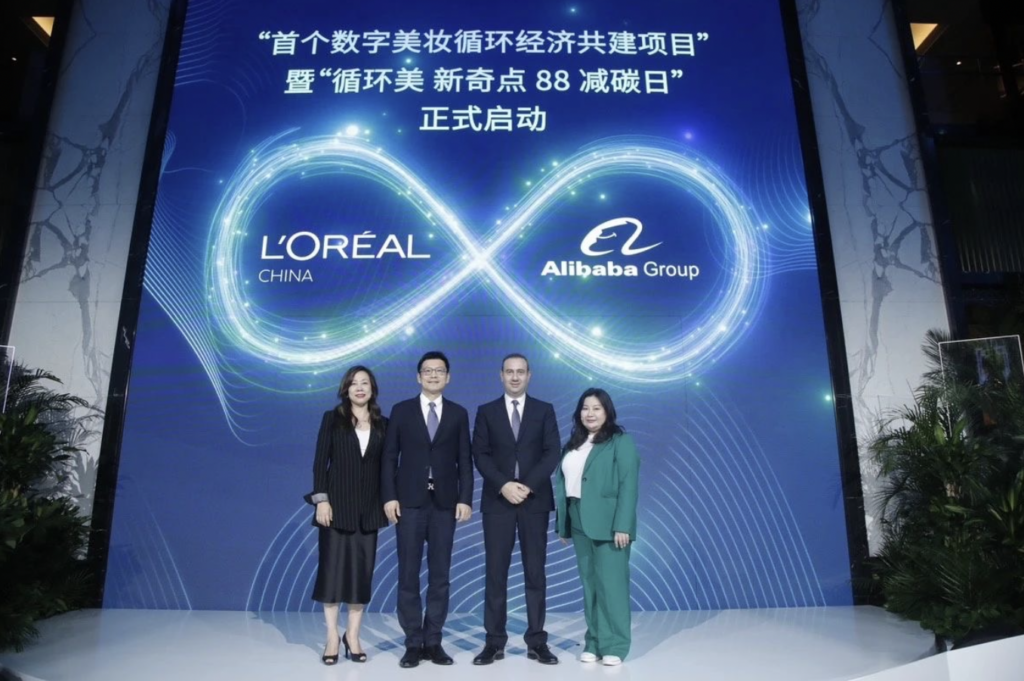 As part of the project, L'Oréal and Alibaba have jointly launched the "88 Carbon Reduction Day" campaign from April 20 to 24, encouraging consumers to reduce their carbon footprint through reduced, reusable, and recyclable low-carbon product choices.
This campaign includes improving product packaging to comply with L'Oréal's 3R principles of reduce, reuse, and recycle. By 2030, the global beauty brand aims to have 100% of the plastic used in packaging come from recycled or bio-based resources.
The agreement builds on a previously signed agreement in 2018 with Alibaba to foster green consumption and reduce waste by using eco-friendly packaging for all L'Oréal products sold in China.
The new partnership between L'Oréal and Alibaba takes their commitment to sustainability to the next level and is expected to bring significant carbon reductions on the "88 Carbon Reduction Day," while also enhancing the companies' image as sustainable and socially responsible entities.
Join our newsletter