Key takeaways:
In honour of Children's Day, McDonald's China created a commercial intending to encourage its adult consumers to "be like a child".
The celebration coincided with the 40th anniversary of McDonald's Chicken McNuggets, resulting in the signature offering being at the centre of this campaign.
The short video is accompanied by pop-up events in four Chinese cities, reviving some favourite childhood pastimes of Gen Z's and millennials.  
---
In the run up to this year's Children's Day, which falls on 1 June in China, McDonald's has decided to appreciate not only minors but also their parents who are mostly of the Gen Z and millennial crowds. The commercial created in celebration of this special occasion is reflective of such an intention.
Coinciding with the 40th anniversary of McDonald's signature Chicken McNuggets, the one-minute video skilfully identifies the different mannerisms between children and adults when having meals. While adult customers are used to wiping their mouths with a napkin, in order to eat elegantly, child diners, however, appear to be unbothered by getting messy as they tuck into some of McDonald's classic offerings including the featured Chicken McNuggets.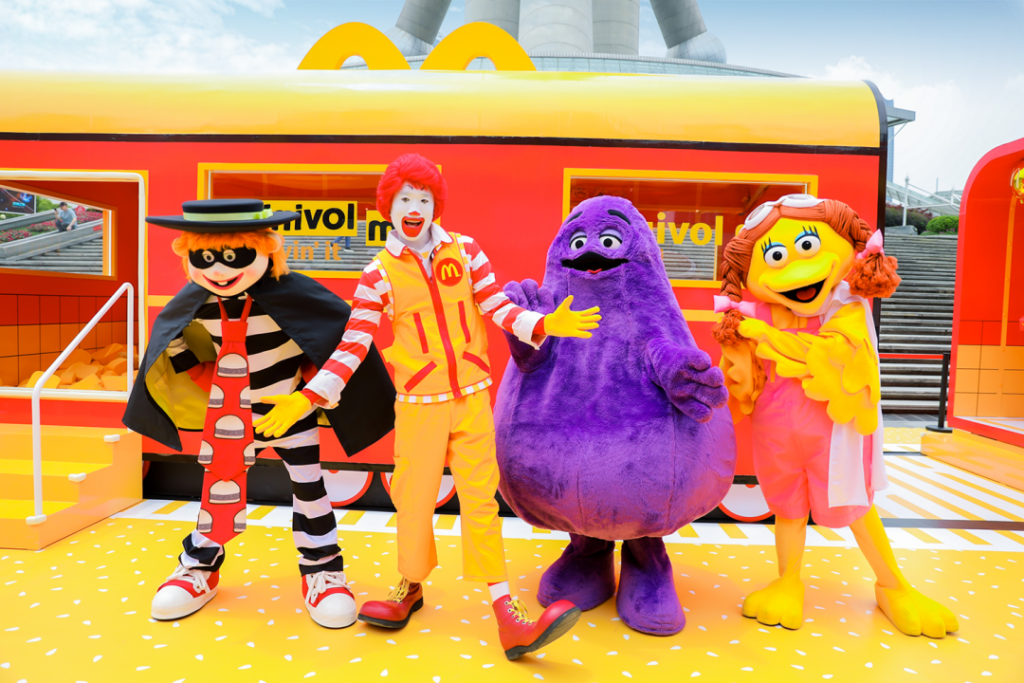 Celebration of being like a kid
The tagline of "Being like a child on Children's Day" is then highlighted with a question asked from a child's point of view emerging, which reads "Why do adults like using napkins so much?" As the video transitions into the second half, adults are seen enjoying meals in the same way as their children do, from finger licking to crumbs sticking to the corners of their mouths; giving a nod to the innocent nature of children that is at the centre of this campaign.
The digital content is coupled with offline activation, which is a playful installation known as "Maimai Kids' Heart Train" (麦麦童心列车mài mài tóng xīn liè chē). The pop-up fixture is scheduled to hit four major Chinese cities during the festive period from 25 May to 24 June, including Beijing, Shanghai, Guangzhou and Shenzhen.
As part of its efforts in retrieving the sense of nostalgia, McDonald's brings back Tetris, a puzzle video game that was a childhood companion for most of China's post-80s and post-90s, which has been embedded in its Chicken McNuggets-shaped game console.
The presence of four of McDonald's fictional characters at the pop-up furthered the public buzz while acting as additional scenes for photo opportunities. Included were the brand's iconic clown Ronald McDonald, Grimace, a large purple mascot, Hamburglar, a pint-sized burglar dressed in a black-and-white hooped shirt and pants, and Birdie the Early Bird, the first female identifying character – a yellow bird wearing a pink jumpsuit, flight cap and scarf. Meanwhile, themed meal packs featuring the four characters were also made available at the fast-food chain's 5,000+ outlets across the country, allowing a wider reach of the campaign voice.
Uniting generations with shared childlike interest
Participatory activities such as photo stickers, flying paper aeroplanes through a frame carved in a Chicken McNuggets shape and a claw machine, are all go-to's for Gen Z and millennials during a friend hang-out. Therefore, it brings together consumers of different generations through the shared human nature of being childlike, keeping entertained not only youngsters but also their young parents which is a nod to the campaign's slogan "Start off the same-style childhood".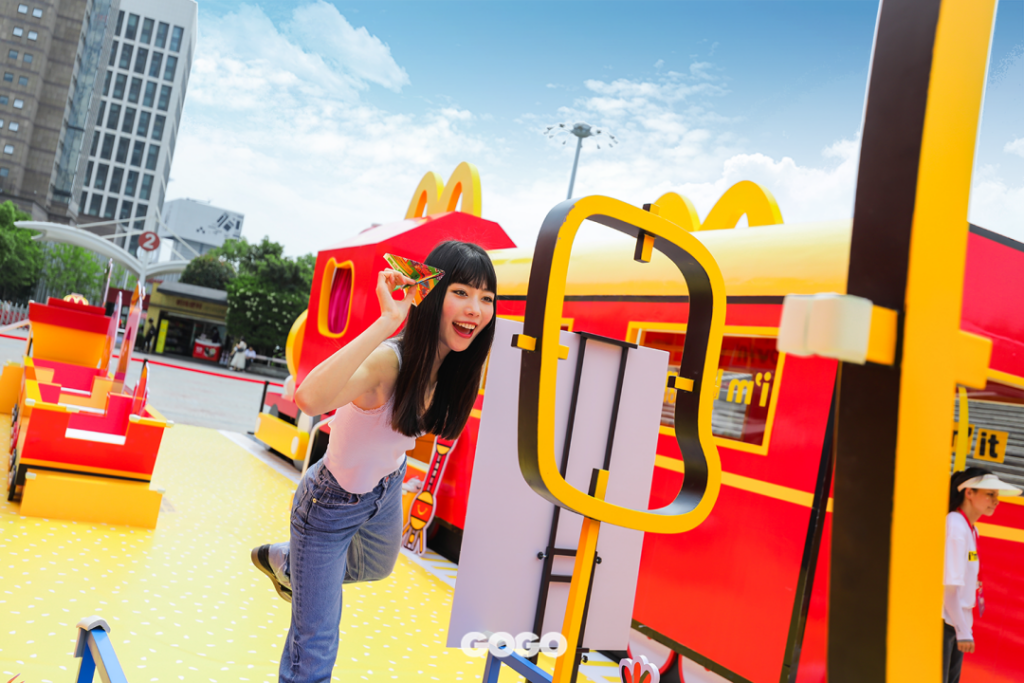 By bringing some of its fandom mascots to the front, McDonald's is also able to wittily integrate the brand's culture and history into the featured crispy offering, while strengthening its penetration of the shrewd generations of post-80s and post-90s, including their children, maximising the celebration in honour of the young.
The attempt of playing on reminiscences was well received by netizens, many of whom are of the Gen Z cohorts, flocking to social media to share their childhood memories of McDonald's. "I remember every time when I got ill as a child, I would be treated with a meal at McDonald's and some toys in the children's set meals," one commented. "I was born in 1993, and my first meal at McDonald's was in 2001 in Shenzhen," another followed. With the nostalgic sentiment continuing, it propelled the campaign hashtag to attract more than 5.3 million views on the microblogging site Weibo.