Until now, Dopamine, dubbed the "source of pleasure", is known as an organic chemical that is released in the brain and provides people with the feeling of reward and motivation. Now, China's Gen Z are seeking to wear that joyfulness on their bodies, giving rise to the fashion craze "Dopamine Dressing Style".
The fashion wave maker
Characterised by brightly coloured hues, the new fashion mania is believed to have first emerged amongst university students. A fashion blogger who goes by the name 白昼小熊 (bái zhòu xiǎo xióng) has carried the trend forward with her more than 3 million followers on Douyin (Chinese TikTok), 1 million on Xiaohongshu, China's lifestyle-sharing platform and another some 280,000 on China's YouTube equivalent Bilibili.
The post-00s art student has carved out a unique space with showy content. One of her short videos published earlier in May sees her walking through the streets to a subway station with her friend and the duo are wearing five colourful outfits which symbolise different moods during weekdays, has garnered over 4.6 million endorsements on Douyin and 840,000 views on Bilibili.
With the seven episodes under her "Dopamine Dressing" video collection drawing in an accumulated 350 million views since its first release at the beginning of May, the term has taken the social media space by storm. The hashtag "I'm in love with Dopamine dressing style" soon jumped to one of the hot searches on China's microblog mecca, attracting over 14 million views. While on Xiaohongshu, a fashion bible for Gen Z, the relevant topic has been viewed by more than 120 million as of 25 May.
While having already sparked a digital sensation, the trend has been further fanned by Chinese celebrities who appear to endorse such vibrant dressing. Included was Angela Yeung Wing, a Chinese actress, better known as her stage name Angelababy, who attended Fendi's recent "Hand in Hand" exhibition held in Beijing in a rosy, pink dress. The outfit was praised by netizens as "full of vitality" while putting a "youthful" spin on the now 34-year-old.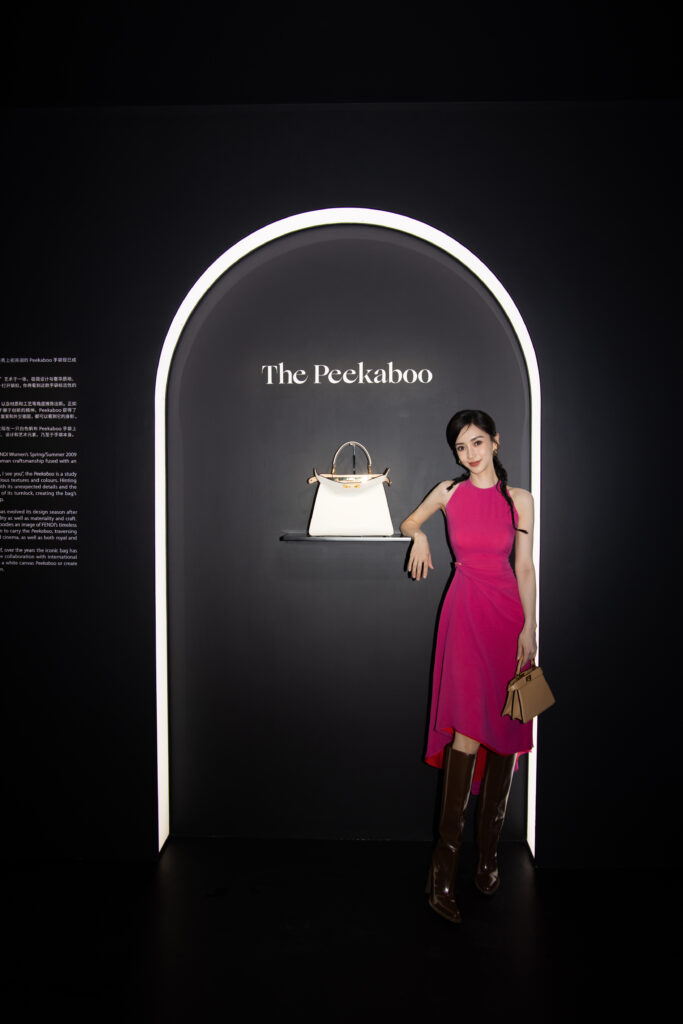 Growing into a social media phenomenon
Internet users have since followed suit, sharing their Dopamine outfits and describing such an "emotional" dressing style as "healing" and "a mood enhancer". Others also viewed this rather pronounced clothing style as a way to express individuality and even a way to push oneself to step out of their own comfort zone and boost one's confidence.
This includes 康康和爷爷 (kāng kāng hé yé yé), an 86-year-old granfluncer (or senior influencer) who joined the "Dopamine emotional dressing style" challenge by posting a video of him wearing a series of clothes with vivid colourways, from a pinkish tunic jacket to a green T-shirt, to blue overalls, which has attracted more than 255,000 likes on Xiaohongshu, with the platform's users of the younger age groups being some of the most impressed.
The rise of the "Dopamine Dressing" style indicates the growing role that emotions play in consumer journeys amongst the post-90s and post-00s crowds in the fashion industry. While it once again evidences these demographics' strong pursuit of uniqueness and personality, the emerging trend is also in line with the increasing demand for self-contentment, or the desire of making oneself happy, within those shrewd generations.
The momentum gained by influencers who have tapped into the trend, meanwhile, signals that such a youthful clothing style brings together trend chasers of different generations and encourages self-expression while also serving as an exhibit of their attitudes towards life. By allowing the emotional release through the medium of colours, it in turn enhances the sense of pleasure, therefore, truly turning the chemical messenger of happiness, Dopamine, into real-life consumer satisfaction while brightening up China's fashion scene.