Fashion powerhouse Gucci has joined hands with the Chinese pop IP Marsper, marking its second collaboration since 2021. Building on the success of their initial collaboration, the two iconic entities have announced a joint series of collectible figurines.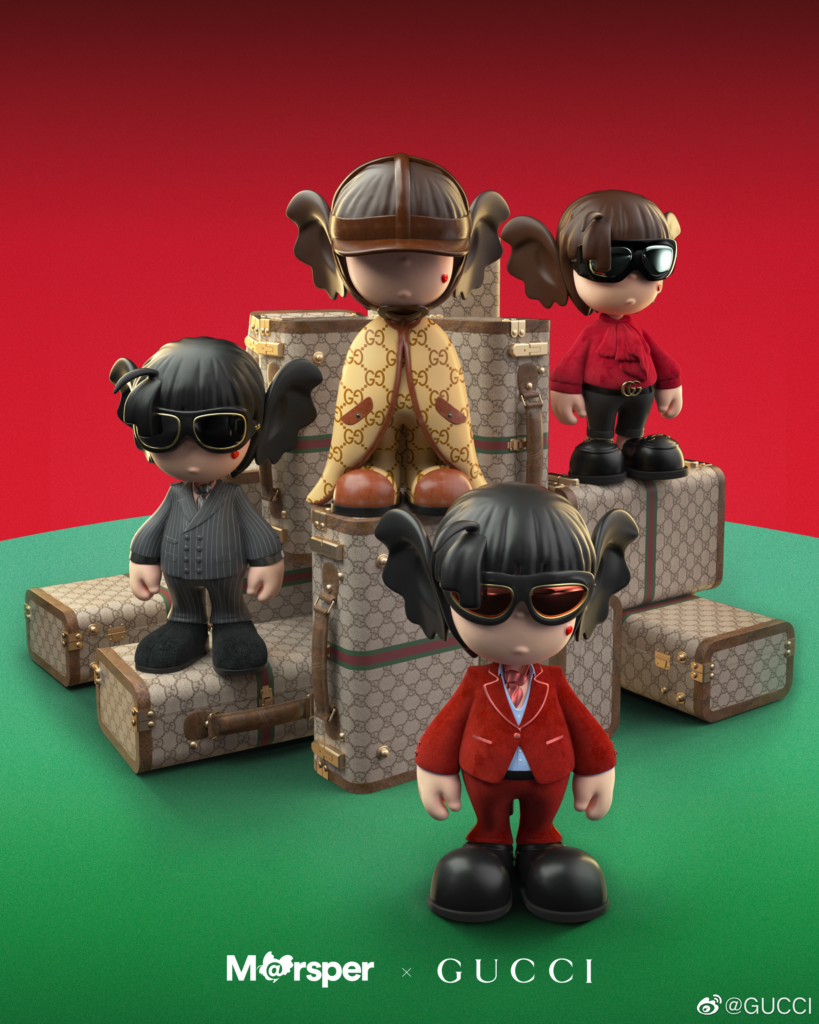 Set to drop on Gucci's WeChat Mini Progam on Friday, June 9, the collection features four variations of the Marsper x Gucci doll dressed in four Gucci archival looks, presenting a fusion of classic Gucci elements, including stripes, velvet, double G motifs, and capes. In addition, the four 30cm Marsper x Gucci joint series also comes with a travel accessory inspired by the Gucci Savoy series of suitcases.
The inspiration for this latest product drop appears to stem from the Gucci Cosmos exhibition that is currently being held in Shanghai until June 25. To promote both the launch and the event, a lottery system will be conducted to give online shoppers a guaranteed spot to purchase the limited-edition dolls.
The announcement has generated widespread excitement among fans and collectors, who eagerly await the arrival of these exclusive items. To date, the Weibo hashtag "MarsperxGucci" has amassed 21.844 million views, of which 4.83 million views were amassed on the day of its announcement on Children's Day.
Marsper, a Chinese IP introduced to the world in 2020, embodies the core concept of "Born to Love" and operates under the umbrella of LEPOP. Known for its artistic prowess, Marsper has previously launched several artist series and engaged in successful collaborations with renowned brands such as Casetify, Sprite, Erdos, and more.
Overall, the collaboration between Gucci and Marsper marks another milestone for both brands, as it combines the expertise of a global fashion powerhouse with the creativity of a rising Chinese IP. Not only does this partnership showcase the growing influence of China's local pop culture scene but it also highlights Gucci's commitment to embracing emerging talent and exploring innovative avenues.
Join our newsletter