In celebration of its 102nd anniversary, luxury fashion house Gucci is gearing up to present the "Gucci Cosmos" exhibition at Shanghai West Bund Art Center before kicking off its world tour. From April 28 to June 25, 2023, Gucci will present a series of classic works of the times since the brand was founded in 1921.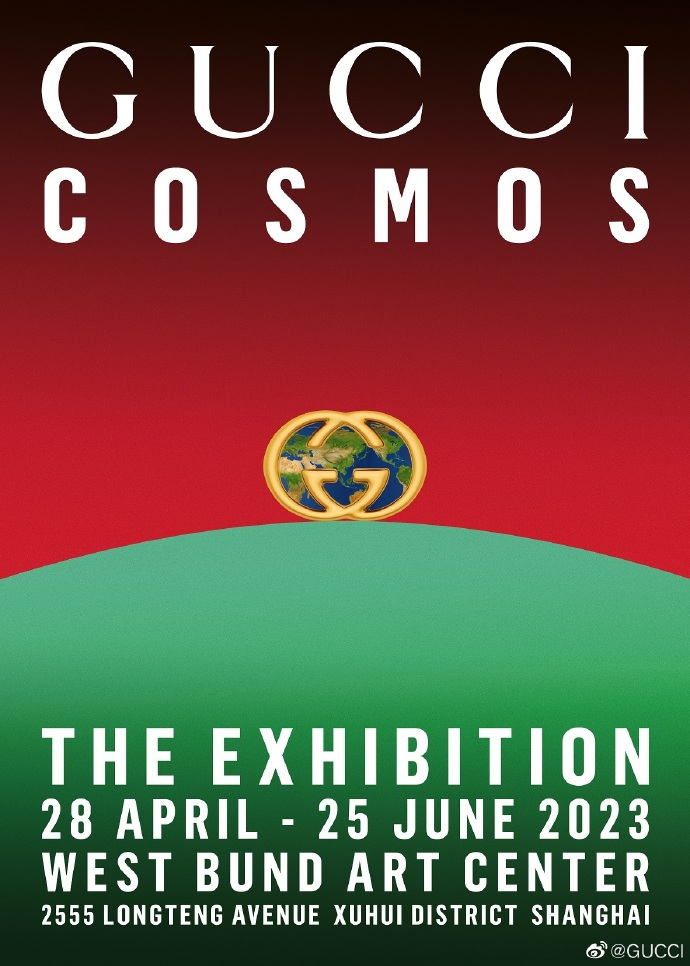 Curated by Italian fashion critic Maria Luisa Frisa, the exhibition is composed of eight immersive "worlds" integrating cutting-edge audio, visual and kinetic experiences. Each space of the Cosmos exhibition will showcase a collection of pieces hailing from the Gucci archives in Florence that have influenced generations since the advent of the brand.
"This is an exhibition that will take visitors on a captivating voyage through the house's past, present and future," said Gucci's president and chief executive officer Marco Bizzarri . "Gucci has always charted its own course, building a legacy that is rooted in heritage and craftsmanship, while always present at the intersection of fashion and culture. In this way, 'Gucci Cosmos' is a true celebration of the brand's evolution over the course of its 102-year history thanks to the iconic designs and ingenuity that have always defined the brand, and will continue to do so."
In the past few years, the Italian fashion house has curated and supported exhibitions in China, from the 2015 group art show "No Longer/Not Yet" to the 2018 exhibition "The Artist Is Present", which included artwork from over 30 Chinese and foreign artists. In 2021, as part of its 100th anniversary, the fashion house hosted a leg of its worldwide exhibition "Gucci Garden Archetypes" in Shanghai. Beyond exhibitions, Gucci has also begun to recruit local brand ambassadors to appeal to Chinese audiences, from pop star and actress Chris Lee in 2016 to actor Xiao Zhan in 2021.
All in all, Gucci's decision to kick off its world tour in Shanghai suggests its ongoing focus and commitment to China's local market. At present, Gucci has a total of 99 stores in mainland China, including branches associated with its watch and jewellery collections.
Join our newsletter