On 12 July, Apple China rolled out three AirTag accessories on their online Apple Store which immediately stirred up a frenzy online. The release included a key ring, bag charm and luggage tag each priced at 2,199 RMB ($327), 2,599 RMB ($386.48) and 3,299 RMB ($490.57) respectively.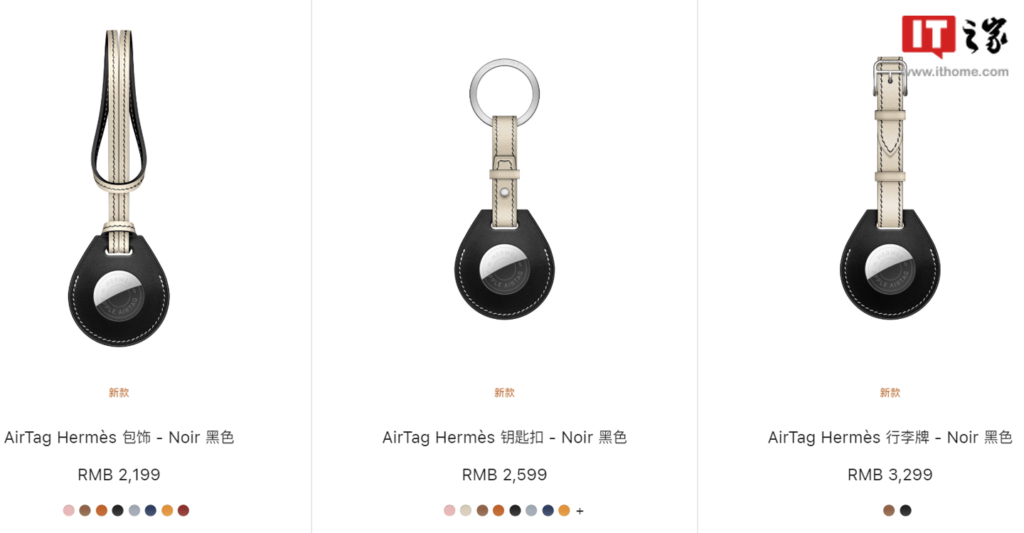 Upon noticing the exorbitantly priced products, netizens took to social media to complain. One netizen fiercely protested the listing, stating that the AirTag Hermès accessories were "very similar to the small trinkets found in Yiwu's small commodities markets". Another netizen jokingly pointed out that the miniature luggage tag costs more than the luggage itself. Even the cheapest Hermès bag charm is almost ten times more expensive than a single AirTag priced at 229 RMB ($34.05).
However, it is equally important to consider that the joint goal of the two brands is to create a product that will attract tech and high-fashion audiences. Much like the Hermès-banded Apple Watch, the AirTag accessories send out a powerful fashion statement. Moreover, Apple's status as a "luxury" brand in the Chinese market reinforces its choice of Hermès as a partner, which has proven to be a stalwart in driving Chinese consumer sales growth.
As technology has become a ubiquitous part of our lives, tech accessories are now an important way for younger consumers to express themselves. In many cases, the purpose of accessories like phone cases extends beyond their initial protective intentions to a more fashion-oriented one used to match different outfits or as a status symbol. The luxury brand Hermès, beloved by ultra-high-net-worth Chinese consumers, is clearly seeking to capitalise on this phenomenon.
While Apple AirTags is an invaluable and easy-to-use tool for reuniting people with their misplaced possessions, the accessories are so costly that they may cause a portion of consumers to reconsider their purchase altogether. Whether or not this "haute tech" will make waves among China's luxury consumers is yet to be seen.
Join our newsletter