Tencent's super messaging app WeChat has stepped up to strengthen the bond between brand tenants and its 1.2 billion+ monthly active users by plugging a new feature known as the "Super Brand Zone" into the platform's "Search" page, which is visited by more than 750 million every month, according to the introduction on its official account.
It is understood that the new feature integrates over 10 search scenarios within WeChat's ecosystem which is related to a brand name keyword such as one-to-one chats, official public subscriptions, and Moments (also known as "Friend Circle"). Each brand account is allowed to introduce up to 1,000 branded keywords that could activate the feature, enabling a more comprehensive search result.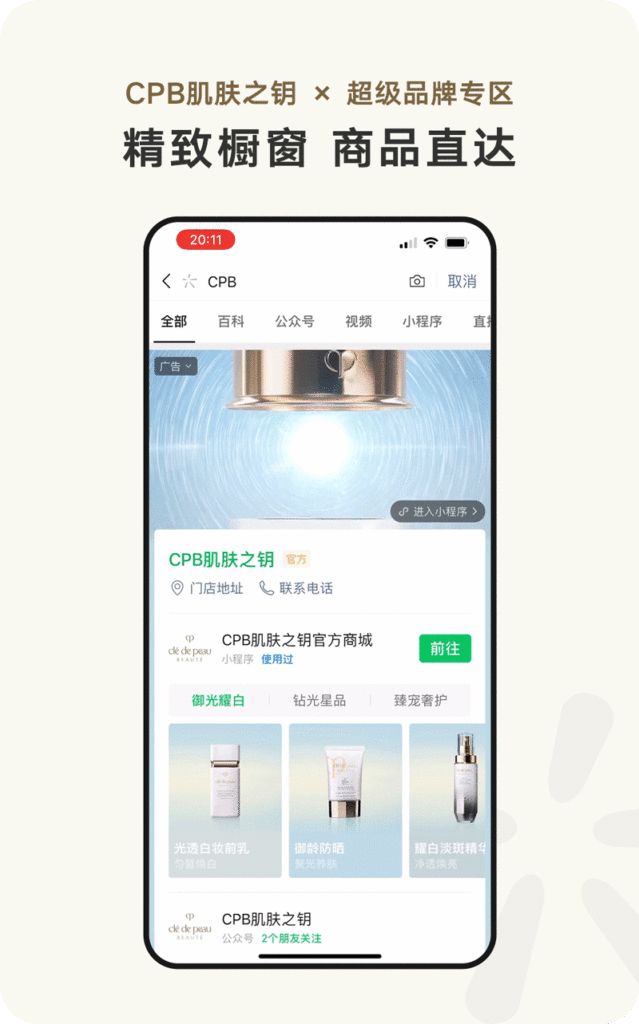 The new function also acts as a marketing powerhouse for brands with a layout that includes not only brands' profiles such as brand introduction, official WeChat accounts, and information on their online and offline storefronts, but also direct links to brands' special promotion pages including mini-programs, new release pages and WeChat Channels' live streaming sessions.
Through this multi-dimensional display, it helps consumers to grasp the characteristics of a brand and better understand if the brands' offerings satisfy their purchase needs, thus, improving the online consumer experience. On the other hand, the new feature has allowed the platform's public traffic to be converted into brands' private traffic more efficiently, further pulling up consumption conversion for online merchants.
"Search" has been the most-used function in WeChat because searching for information is a common user behaviour. Together with the platform's large user base, the "Search" page acts as a crucial entryway to the lucrative market. Having installed the "Super Brand Zone", could further unleash the page's potential as a marketing tool while facilitating the overall upgrade of WeChat's digital marketplace.
Join our newsletter