Chinese baijiu company, Wuliangye has embraced the buzzworthy Metaverse concept by rolling out a virtual community named 'W planet' to further branch out into a younger consumer group, whilst launching a year-of-the-rabbit themed alcoholic liquor on the country's e-commerce platform Tmall.
With an aim to stay on course with digital-savvy consumers as well as better present the brand's culture stories, Wuliangye has joined forces with Tmall to set up five interactive sectors on the 'W planet'. The virtual community enables liquor lovers to dive into Wuliangye's rich history, experience the whole production process and participate in baijiu-related games with voucher incentives included.
These types of participatory online activities tend to resonate with the younger generation as the major consumer group of baijiu is aged between 30 to 39 years old, hence effectively heightening their interest in Wuliangye.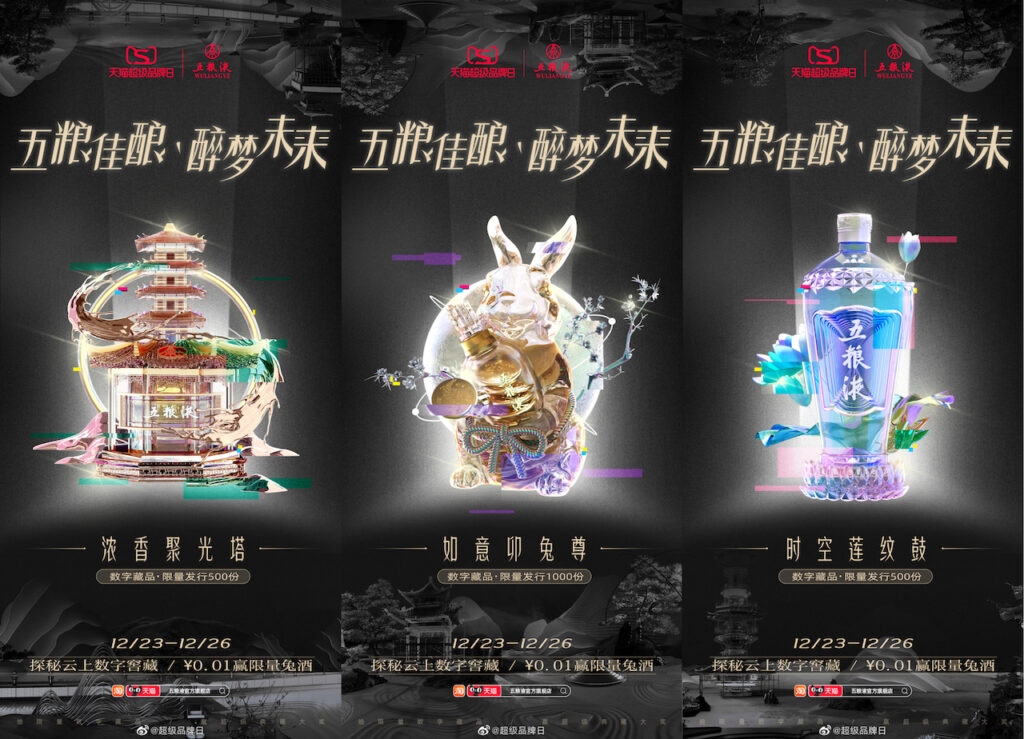 Apart from the participatory online activities, Wuliangye also jointly released 3 types of NFTs with Tmall with only a limited 2,500 pieces available for purchase on the 'W planet'. Furthermore, Wuliangye opened its live streaming channels on established platforms like Douyin and JD.com whilst partnering with influencers to interact with consumers as well as deliver its brand characteristics.
To largely leverage its brand awareness amongst the younger demographics, Wuliangye has invested heavily in cross collaborations to showcase its creativity and dynamism in recent years. For instance, the campaign collectively launched with The Palace Museum which utilised dazzling local elements successfully wowed the Gen Z audience, with the hashtag #Wuliangye amassing 2.6 million views to date on China's lifestyle-sharing community Xiaohongshu.
With China introducing its first state-backed NFT marketplace last December allowing secondary sales, the country ushered in a booming digital assets era. By launching its baijiu-themed digital collectables, Wuliangye can not only chart its expansion into the buzzing industry with regional policy support but also make its brand visible to youngsters.
As for the whole Web3 campaign, Wuliangye has endeavoured to heighten its relevance by tapping into the Metaverse and implementing marketing tactics combined with both online and offline events. Most importantly, being the few companies to tap into the Metaverse trend, the liquor giant has effectively strengthened its leading stance in the baijiu industry.
Join our newsletter