China's liquor giant Moutai's foray into the Metaverse begins with an app game which was jointly developed with the country's technology company NetEase, allowing users to fully embrace the joy of making their own liquor in the virtual world.
Soon after its release on 1 January, the app already topped the iOS free apps chart and garnered more than 1 million registered users within 3 days.
According to the official statement of Moutai, applying the Metaverse concept to the game aims at building up an online community in support of the multi-user interaction feature, while more visual elements and various game environments are coming soon.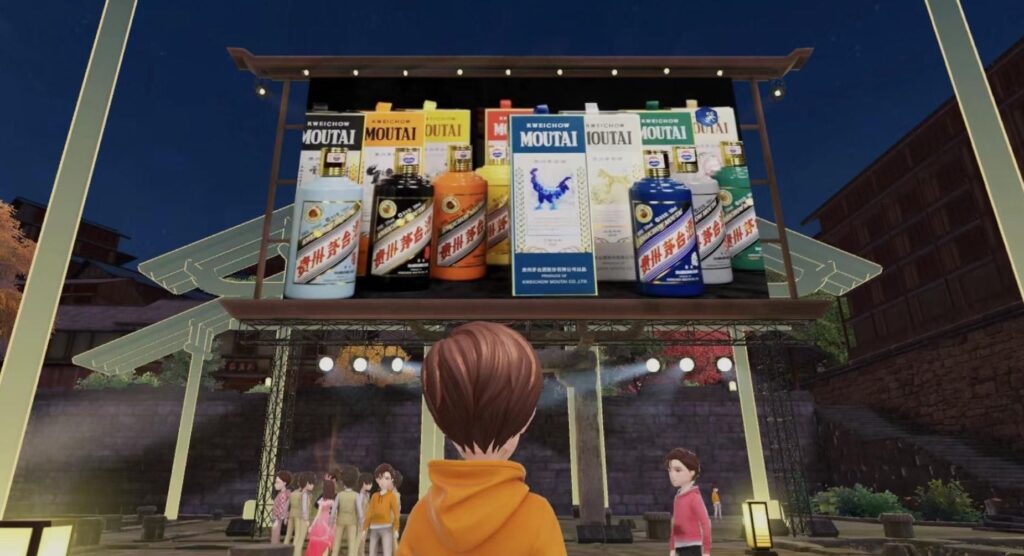 In the game's settings, three original liquor production sites have been rebuilt to pamper liquor lovers with Moutai's rich history as well as a walkthrough of all the steps it takes to make the national liquor from grain.
By completing the multiple tasks included in the process, users will be rewarded with scores that can be accumulated and exchanged for Moutai's special edition Year of the Rabbit and related NFTs, which are widely considered as valuable investments by Chinese netizens.
Despite the ongoing popularity of the app, varying opinions can be observed online including comments such as the settings are relatively easy and don't require much mental effort to get through the game.
Moutai has been tapping into the digital industry since last year, releasing the iMoutai app which offered a lottery-drawing experience for consumers with random opportunities to purchase the label's alcoholic beverages. iMoutai once caused a buying frenzy attracting more than 2.3 million consumers who participated last April.
Apart from Moutai, many alcohol companies like Jinsha Gujiu, Jiangxiaobai, Yangjiu, etc., have also dipped their toes in the booming NFT market. It's worth noting that a new chapter for Chinese alcohol brands to embrace the world of digital has started.
On one hand, whether it's iMoutai or the Moutai app game, the move indicates that it's a trend for brands to embrace the digital retail transformation. On the other, twice crossing over into the digital world represents Moutai's ambition and plan to expand its footprint, seek new growth and appear to be less old-fashioned so as to capture younger consumers.
Join our newsletter