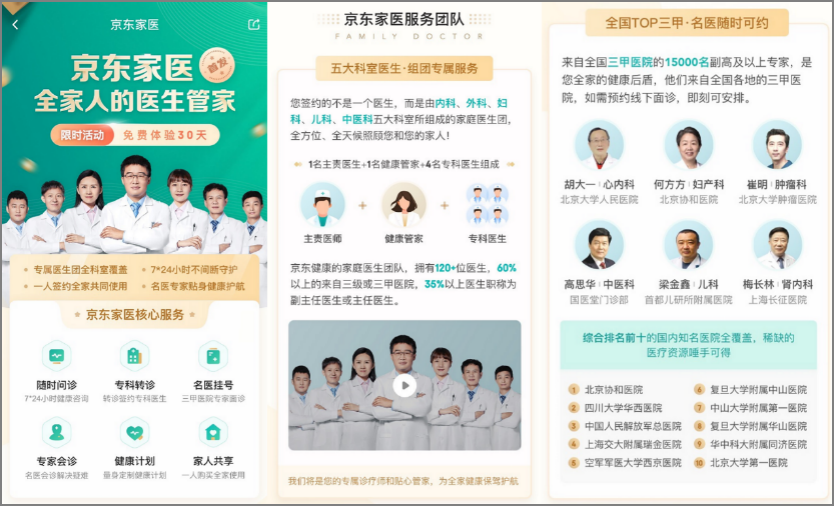 JD Health, the healthcare subsidiary of JD.com, has launched a "family doctor" service.
It will offer a 24/7 online medical consultation service which will provide an immediate response from a general practitioner, or from an expert within 48 hours. The platform will also provide face-to-face appointments with doctors from top-tiers hospitals, known as 3A hospitals, along with personalised health management advice.
According to JD Health, it has recruited approximately 300 full-time doctors to work on the online "family doctor" services, 92% of whom have more than 10 years clinical experience. The scheme plans to help 50 million Chinese families in 5 years.
Users can already buy over 220,000 healthcare products on JD's platform, including medicine, medical equipment, and nutritional products.
The COVID-19 pandemic has resulted in a huge expansion of digital health. JD Health launched its free online consultation platform in late January and has expanded its the scope to include all medical diseases and Traditional Chinese Medicine (TCM) services.
Multinational pharmaceutical company GlaxoSmithKline (GSK) also announced that it will build an online-to-online (O2O) model for pharmaceuticals with services provider Meituan-Dianping.
Check out the latest news about JD Health:
Join our newsletter