Restarting 2020 to a world free of coronavirus is a dream among many across the world right now. Food delivery platforms Eleme and Koubei played on this sentiment with their "restart 2020" campaign.
Launched in April during China's recovery from COVID-19, they aimed to bring happiness back into people's lives through discounts and promotions on their delivery platforms.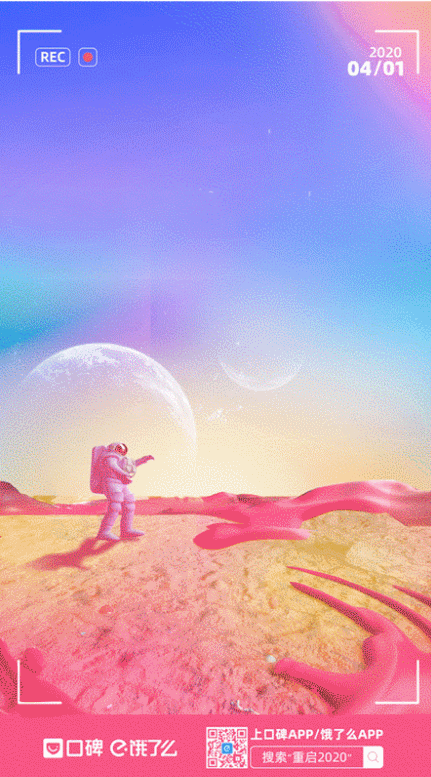 Both Eleme and Koubei are operated by Alibaba Group and merged in 2018 to form a combined unit of online delivery services; however they still operate under their separate brand names.
Eleme 饿了么, which translates to "hungry now?", is the largest food delivery service in China with 130 million users and 53% of the market share in 2019. Koubei 口碑 targets local e-commerce through the delivery of fresh food and lifestyle goods.
Due to the COVID-19 outbreak, Chinese people faced weeks of quarantine at home and the accompanying hardships – financial worries, health concerns and feelings of frustration, loneliness and anxiety. Eleme and Koubei wanted to release the stresses and strains of their Chinese consumers through their latest cutting-edge and creative campaign – Restart your 2020.
Eleme and Koubei provided price cuts and coupons to attract consumers to their platforms. As long as users entered the campaign slogan "Restart2020" when placing their order, they could receive considerable discounts off their total bill.
Eleme and Koubei produced a futuristic promotional video which shows a man ordering a delivery from Eleme that allows him to rewind back to the start of 2020. The video ends with the slogan:
Appealing to their vast young user base – those born after 1995 make up 65% of their users – the video had a cyberpunk theme, a style popular among Chinese youth. As a result, the video obtained high engagement on Weibo with 2 million views.
The campaign was well received by Chinese netizens: the hashtag #我的快乐又回来了(#MyHappinessIsReturning) hit 256 million views on Weibo and #一口重启2020 (#Restart2020) gained 207 million views. Followers commented that Eleme and Koubei had "brightened up my life" and the campaign had "revived my appetite".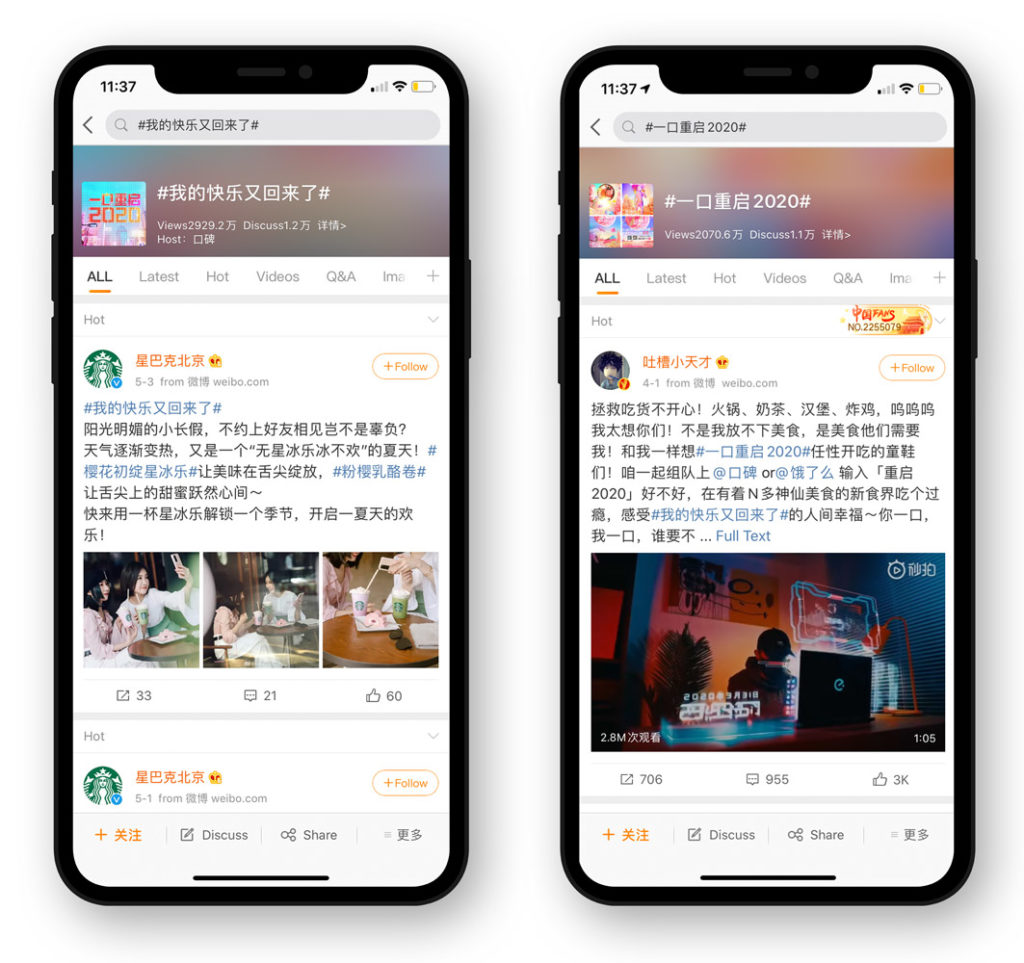 Notably, the delivery market was one of the few industries to benefit from the lockdown due to increased demand from people unable to leave their homes.
According to Eleme's CEO, orders on the platform increased tenfold during the outbreak. The market for groceries on Eleme saw significant growth and overall sales of grocery goods had increased 20% month-on-month by the end of April.
Delivery drivers were regarded as one of the heroes of the COVID-19 crisis in China as they tirelessly worked on the frontline to supply people with food, medicine and other goods. Therefore, Eleme and Koubei's campaign aimed to uphold the positive depiction of delivery services through their optimistic slogans and also maintain sales as restaurants and shops gradually reopened.
The campaign took advantage of what Chinese consumers truly needed following the COVID-19 outbreak – a return to pre-lockdown life and delicious, discounted food!
Brand: Eleme 饿了么
Agency: Buwei Shanghai 不维