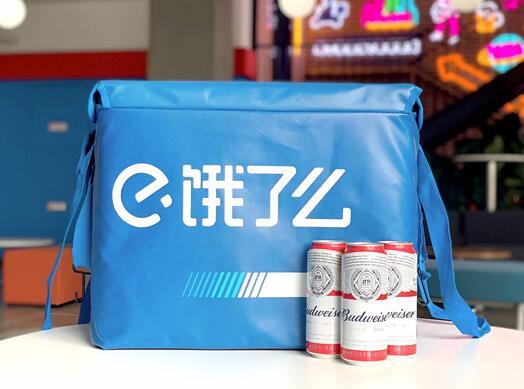 Beer company Budweiser has collaborated with food delivery platform Eleme to feature in its Super Brand Day initiative. When users click on Budweiser's profile on Eleme, they can receive a 60% discount off Eleme x Budweiser packages, such as "Crayfish + Budweiser" or "KFC Chicken + Budweiser".
Within seven hours of being launched, a post promoting the campaign on Weibo gained 2700 likes, 255 comments, and 182 reposts. Alibaba's grocery store Hema Fresh, KFC, FamilyMart, Pizzahut, Carrefour and CheersToJoy will also participate in Eleme's Super Brand Day campaign which will run from July 31 to August 2.
Similar "Super Brand Day" campaigns have also been launched on e-commerce platforms Tmall and JD to advertise a brand on their platform with discounts and sales promotions.
Read more about how alcohol brands have worked with platforms to promote sales.
Join our newsletter