Embracing the national digital collectibles craze, luxury fashion house Balenciaga has joined hands with German sportswear manufacturer Adidas to launch a digital collectibles series of their very own.
With a limited collection of only 30 copies, the Balenciaga x Adidas Triple S digital collectible will be available for redemption on December 4, 2022. Until then, customers who purchase the Triple S sneakers after November 3 will be eligible for a chance to win the limited-edition digital collectible.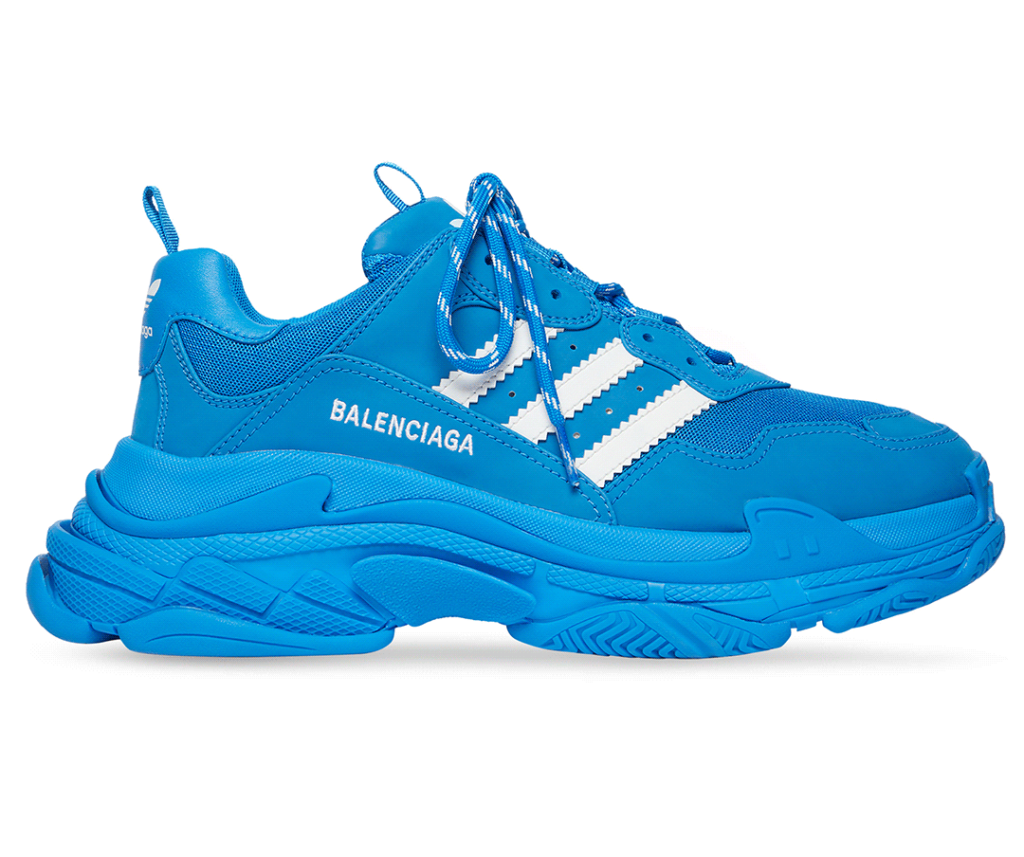 Given the fashion house's reputation for its obsession with technology and constant innovation, Balenciaga's move to the digital world comes as no surprise. For the past few years, Balenciaga has taken a deep dive into virtual territories, from creating a video-game-inspired lookbook to collaborating with the world-renowned videogame Fortnite. In 2022 alone, the brand launched a clone-themed fashion series in the spring and a 3D virtual runway show in the summer.
Unquestionably, the past few years have seen a steady rise of "digital collectibles" – also known as the crypto-less version of non-fungible tokens, or NFTs – in China. According to a consumer survey conducted in July 2022 by Statistica, over two-thirds of Chinese respondents stated that they favoured digital collectibles due to their intellectual properties. The popularity of digital collectibles among China's young consumers makes it all the more enticing for emerging brands seeking to increase their revenue streams and widen their audience reach.
In terms of market value, as of 2021, the country's digital collectibles platforms issued around 4.6 million collectibles with a market value of around 150 million RMB ($22.4 million). Some experts believe that the market size could reach 29.5 billion RMB ($4.6 billion) by 2026.
Overall, by launching their own digital collectibles, Balenciaga not only increases revenue streams but also reaches a wider and younger audience through China's state-controlled blockchain. Moreover, by giving its customers a digital collectible on top of a physical purchase, the luxury brand provides engaging incentives that attract its audience not with monetary value but with the inherent rarity of its physical and digital pieces.
For more latest trends and market insights into China's fashion and luxury industries, join us for the first Dao Insights event – Dine by Dao on Thursday 1 December 2022
Join our newsletter