Ahead of the 520 shopping festival (or Internet Valentine's Day), French luxury fashion house Balenciaga is tapping into Chinese Gen Zer's growing love of sustainability.
Putting a spin on 520's typical romantic love theme, Balenciaga released a limited edition clothing range under the tagline "I Love Earth". The campaign graphic – "I love" with a grungy smeared heart symbol – can be seen on a selection of tees and hoodies.
Other products in the range include basket handbags in pastel colours and tri-colour foam and mesh sneakers. The promotional photos show models lounging in a forest, as a nod to sustainable development.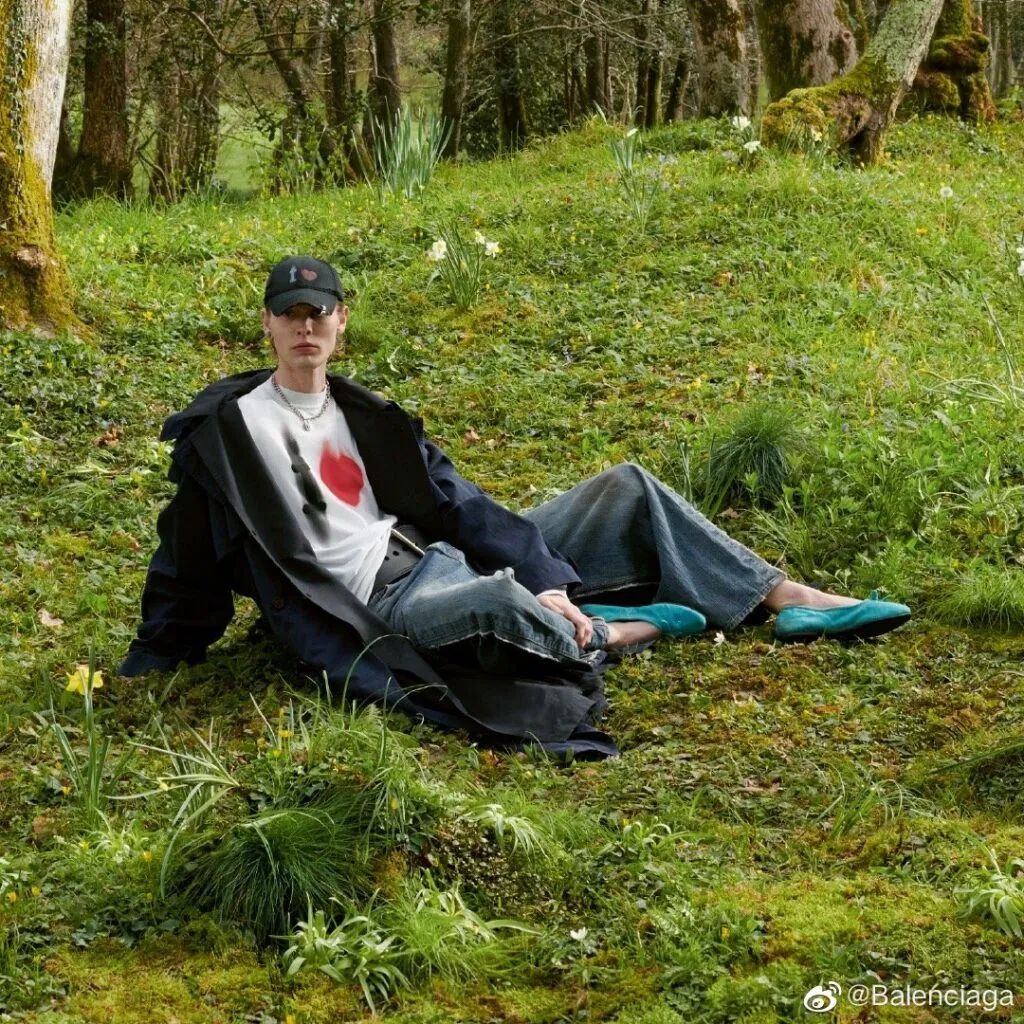 Concern for the social responsibility of brands has become a defining feature of China's Gen Z consumers. Luxury brands have made sure to stay on top of this trend, with Tmall Luxury Pavilion recently witnessing the launch of 500 new sustainable products.
Balenciaga's 520 range also taps into the rise of gender neutral fashion, as many of the range's products explicitly state they have a gender-neutral design and some of the models featured in the campaign display unconventional gender expression.
Balenciaga's range seems more focussed on sustainability as an earthy, laid-back chic than as activism, but some of the products do include disclaimers on the website detailing the brand's commitment to the cause. For example, the sustainability tab on the 520 limited edition pleated skirt says the product is made from cotton grown without chemical fertilizers, pesticides, or GMOs.
Balenciaga also released an interactive mini program on the messaging app WeChat to accompany the launch of the range. Available between April 30 and May 20, "Balenciaga Farm" allows users to learn about various sustainable farming techniques, such as crop rotation and composting, whilst receiving in-game rewards. As of May 10, the hashtag "Balenciaga 520" has garnered 17 million views on the microblogging site Weibo.
Join our newsletter