The fashion label SISIO brings together Buddhist teachings, Chinese calligraphy, and mental health themes for its Fall/Winter 2023 collection, which debuted on March 3 during Paris Fashion Week.
SISIO's founder Charlotte Shao founded SISIO both as an outlet for and celebration of her experience with depression and bipolar disorder. According to the Global Fashion Collective Shao's objective is to "reach out to individuals who are also struggling with mental health and help them understand that it's possible to overcome their fears by facing them head on."
In concert with this ethos, the Fall/Winter collection centres on the Heart Sutra, a key scripture in East Asian Buddhism which Shao envisions as one answer to mental health struggles. Inspired by the translation of the text into Chinese by the renowned Tang dynasty (618-907 AD) scholar Xuanzang, many of the collection's pieces feature segments of the Heart Sutra written in Chinese calligraphy paired with contemporary design elements.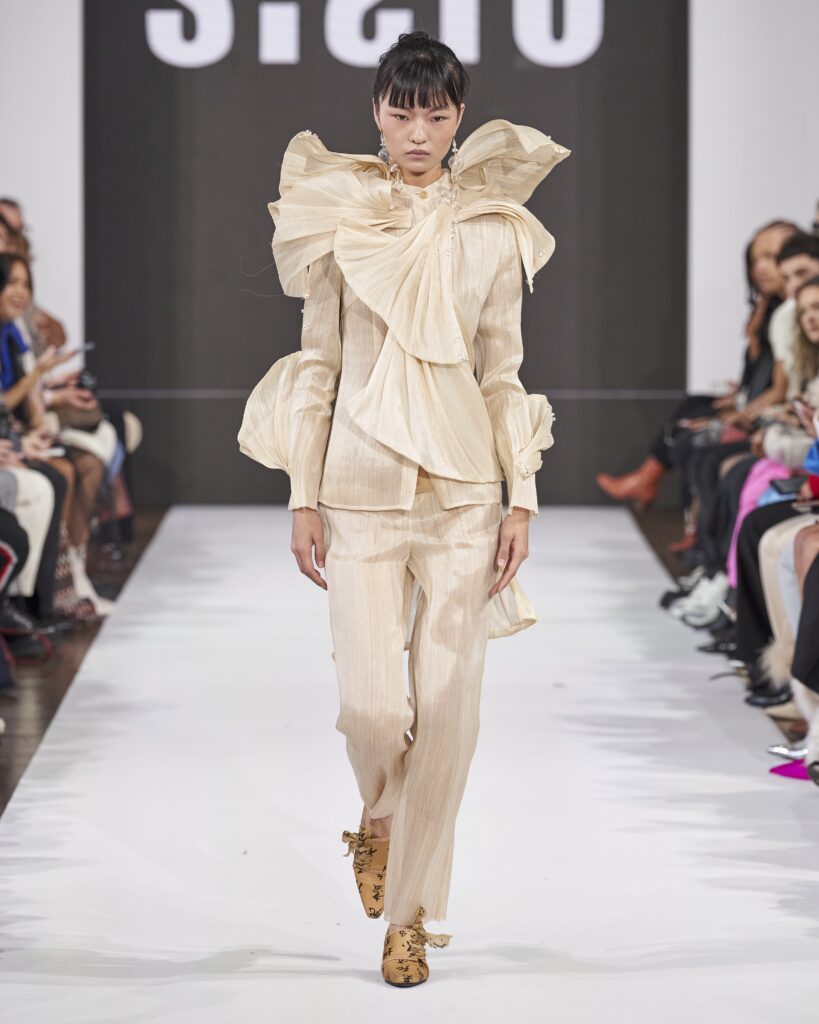 The Global Fashion Collective provides further details on the collection: "Each piece is crafted with the intention of bringing strength and peace of mind to the wearer, through the use of high-quality fabrics and impeccable attention to detail.
"The collection is not only a fashion line but also a tribute to the wisdom and teachings of the Heart Sutra, serving as a reminder of the power of the sutra to bring balance and serenity to one's life."
Collections by other Chinese designers, including Fengchen Wang, Ziggy Chen, and Sankuanz, were also on show at Paris Fashion Week, reflecting the growing presence of Chinese designs on the global stage.
Join our newsletter