One of the largest outlet malls in the United States, Woodbury Common Premium Outlets, has partnered up with China's cross-border e-commerce giant Tmall Global in an attempt to export the Black Friday festivities in the West to the lucrative Chinese market.
The branch under Shop Premium Outlets (SPO), an American premium and luxury marketplace for sale items and outlet products, descended in a live stream on Tmall Global on 27 November, according to the state media outlet China Daily. Lynn Dong, Tmall Global's general manager was joined by David Mistretta, the general manager of Woodbury Common Premium Outlets, who greeted Chinese consumers in the live session.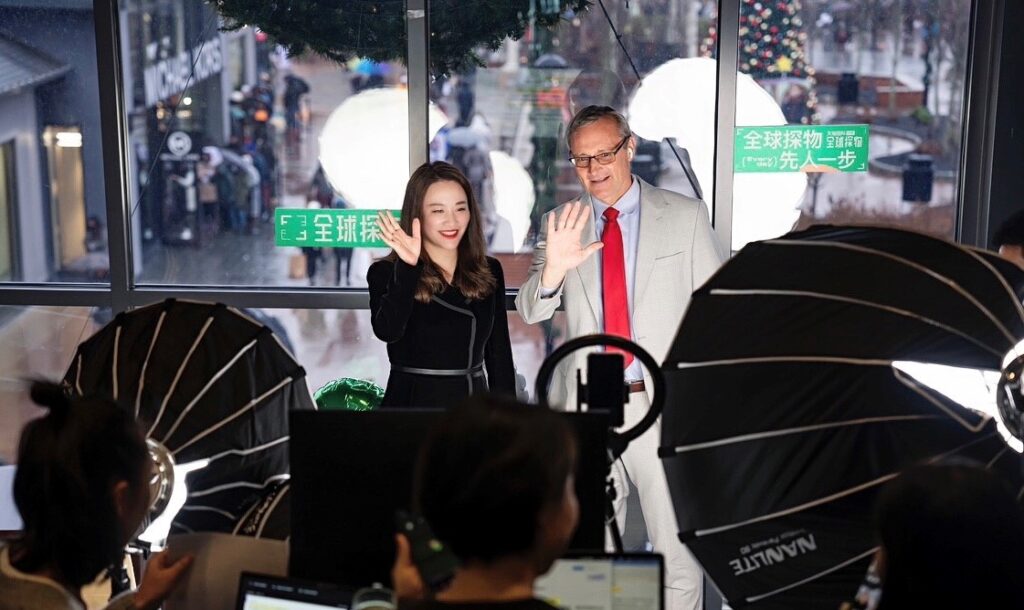 To allow shoppers in China to enjoy the same discounts as those given to their counterparts in the U.S., provisions were made by Tmall Global, including digitalising physical coupons issued by SPO at home, as well as setting up a new bonded warehouse in Portland, Oregon, where there is currently no general sales or transaction tax. This allows Chinese consumers to be exempt from sales tax in the U.S. as products can be dispatched directly from Portland.
The action closely follows the landing of the SPO group in Tmall Global on the eve of China's largest online shopping extravaganza Double 11. The move saw 1,500 global brands debut on the Chinese e-commerce powerhouse with more than 100,000 products listed on SPO – nearly three times as many as that of Sunrise Duty Free Shanghai (548 with approximately 50,000 offerings as of April 2021), formerly the largest duty-free retailer in China before the birth of Haikou Duty-Free Shop in Hainan.
Greg Giraudi, president of SPO and Xinshidandan, a French YouTuber who has become an Internet sensation with over 4 million followers on China's answer to YouTube, Bilibili, made an appearance on the live streaming debut, drawing in over 1.2 million tune-ins during the two-hour session on 4 November.
The company intended to transfer the Double 11 shopping phenomenon into the Black Friday season with continuous live streaming over the past 30 days and compared to SPO's official website, discounts between 20% and 50% were being offered for products listed on Tmall, further attempting to rouse consumption desire amongst Chinese consumers.
"It is exciting to see such a quick increase in the number of viewers and have real-time feedback from audiences," said Giraudi after the live stream debut where he interacted with viewers by counting down in Mandarin before revealing special offers. He also indicated that "a deeper long-term partnership" with Tmall Global and more live sessions with other outlets under its portfolio are to follow, penetrating the target market by leveraging the avant-garde e-commerce ecosystem.
Join our newsletter