In honour of SS23 China International Fashion Week, homegrown sportswear brand Anta joined hands with Internet giant Baidu and Style3D to launch a virtual fashion show. Standing at the forefront of the Metaverse models was Baidu's virtual spokesperson Xi Jiajia, who flaunted the latest Anta gear.
On the digital runway, Anta showcased its "A-Warm" heat tech for garments and nitrogen technology for its shoe designs. Additionally exhibited on the virtual models were three winning designs from Anta's 2021 Global Sports Equipments Innovation Design Competition in partnership with Tsinghua University.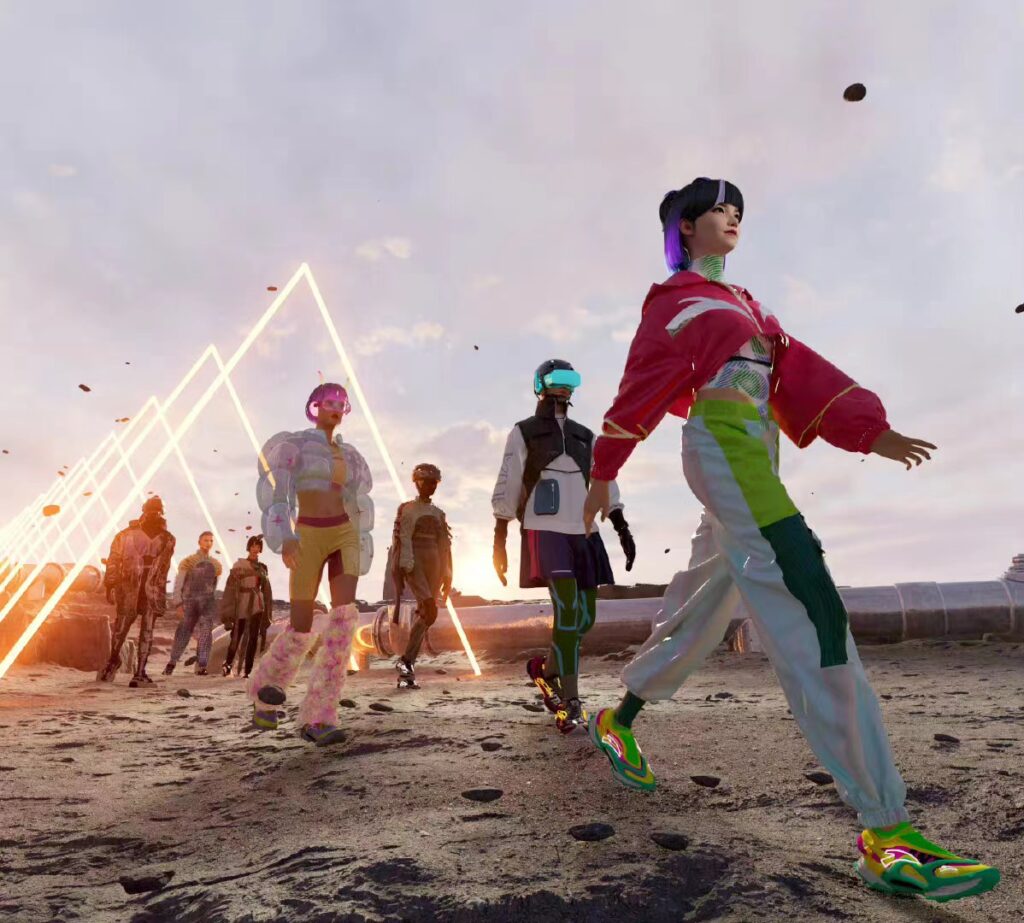 Currently, virtual runway shows offer a myriad of benefits to the fashion industry in a world that has seen online content increase by 64% following the pandemic. Not only can it reduce costs, but it can also drive virality, gather data and bring more customers to the brand by using a digital platform. Moreover, the novelty that VR brings to fashion will undoubtedly win over China's Gen Z consumers.
In the past few months, Anta Sports revenue and profits have surged with strong momentum. Currently, it is poised to surpass its foreign competitors Nike China and Adidas China by the end of 2022. This is partly due to the rising Guochao trend propelling Chinese Gen Z consumers to turn to national brands.
What's more, the last two Olympic Games have strengthened Anta's market recognition. In 2021, the brand sponsored 22 Chinese National Olympic teams and produced performance-enhancing outfits for their competitions. Within the same year, revenue generated from e-commerce grew 50% year-on-year, accounting for about 29% of total revenue.
By merging the sports world with virtual reality, Anta explores the relationship between sports, people and clothing in a digital world. Brands looking to break into the Chinese market can capitalise on this rising trend rife with opportunities.
Join our newsletter