In the last few years, luxury brands in China have been diving into the food and beverage industry. From Tiffany Blue Box Cafe in Shanghai to Ralph's Bar in Chengdu, these fine dining experiences attract a wide range of customers with its affordable prices while simultaneously promoting the brand. Now that coffee and cocktails have met couture, will Chinese-style tea houses be next?
Today, with the rise of Guochao and health-conscious individuals, young consumers have gradually shifted their interest to Chinese-style tea houses. In fact, a simple search for "new Chinese tea house" has almost 8,000 related notes on Xiaohongshu.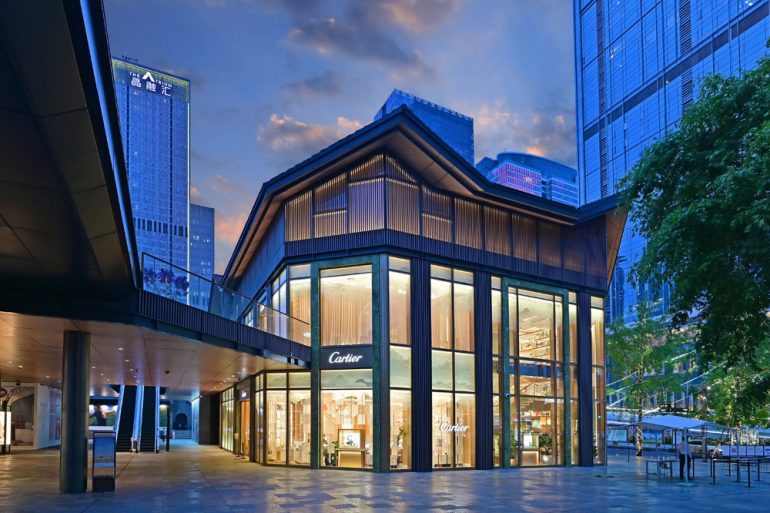 So far, French luxury goods brand Cartier is among the first to capitalise on this tea house trend. In April 2022, Cartier reopened its flagship store in Chengdu's Taikoo Li retail complex. Located in a separate space on the first floor, Cartier Teahouse serves guests coffee, tea, desserts and light meals.
While tea is deeply rooted in Chinese culture, it faces some challenges within the luxury market. This is primarily due to the fact that Chinese consumers are attracted to brands that feel special. In fact, consumers are likely to reject "New Luxury" brands that appear as though intended for the masses. Therefore, at first glance, when compared to China's burgeoning coffee trend, tea may not seem as the most exclusive or luxurious choice.
However, with a market revenue amounting to nearly $100 billion as of 2022, China's tea market towers over its coffee counterpart ($15 billion). The fact that not many brands are capitalising on China's national drink opens doors of opportunities for luxury brands seeking to create something new and unique for their customers. By diving into Chinese-style tea houses like Cartier, luxury brands can embrace local culture and further integrate themselves into the Chinese market.
All things considered, luxury retailers tapping into the F&B business will be a sustainable trend in the coming years. Whether it is a cafe or tea house, brands must ensure that such drinking and dining experiences match consumers' palates for luxury, as well as reflect the brand's excellence and value.
Join our newsletter