Today (August 19) is the third year that Doctor's Day is being celebrated in China. This year, it is focussing on expressing gratitude for the medical staff who worked so hard amid COVID-19.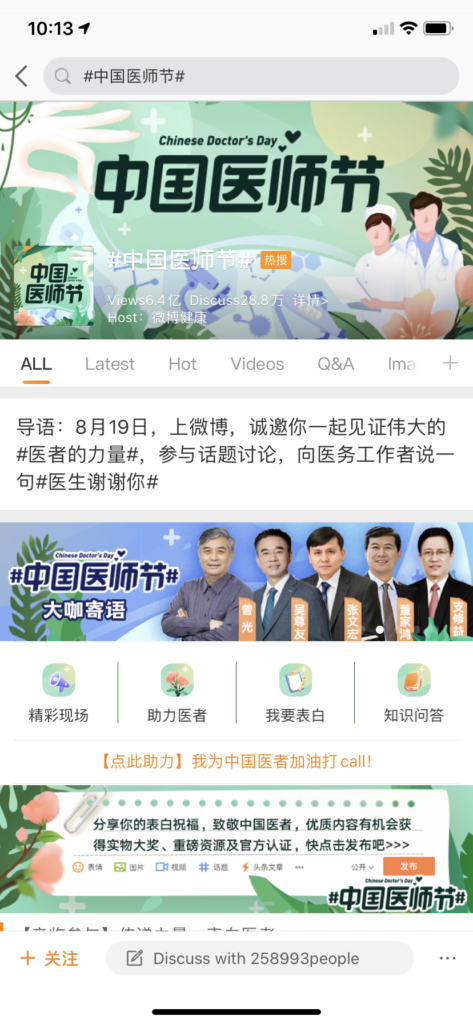 Weibo launched the hashtag #Chinese Doctor's Day and #Doctors, thank you which hit 660 million views and 810 million views respectively. Many activities related to the day were launched on Weibo, including livestreams with doctors, Q&A sessions and opportunities to share best wishes and thanks with doctors. 

Eighty doctors across the country have been awarded the "Medal of Chinese Medical Worker" to mark the day. Those honoured include many who led efforts against COVID-19 in hospitals and provinces around China.
---
Doctors, nurses and other key workers were also celebrated in brands' campaigns for Labour Day which took place earlier this year.
Make-up brand Perfect Diary also produced a heartwarming campaign for International Nurse's Day.
Join our newsletter