May 12th marks International Nurses Day but, this year, it was particularly prominent as people all over the world reflected on nurses' contributions to the battle against COVID-19 over the past few months. The pandemic has been a stark reminder of the irreplaceable role that nurses and other medical staff play in society.
To mark this special occasion and say thank you to China's hard-working nurses, homegrown Chinese makeup brand Perfect Diary launched a unique campaign on Weibo.
China's $1bn homegrown make up brand
Established in 2016, Perfect Diary has become China's leading domestic cosmetics brand. In September 2019, the brand was valued at US $1 billion and, two months later, on Singles' Day, it was the first brand to break the record of 100 million RMB sales in one day. Perfect Diary's unique D2C marketing strategy includes a focus on platforms like Little Red Book, constant release of new products and engagements with KOLs, which has resulted in its overwhelming success.
From masks to lipstick – a special makeover for COVID nurses
The brand shared touching stories of nine nurses who worked on the frontline against COVID-19, and treated them to a full makeover with Perfect Diary's cosmetics. The series of before and after pictures featured one image where the nurses had just taken off their face masks or PPE, next to a photo of them after their makeup transformation.
Zhu Haixiu
From Guangdong province, Zhu was a member of one of the first groups of nurses to be sent from other parts of China to support Wuhan.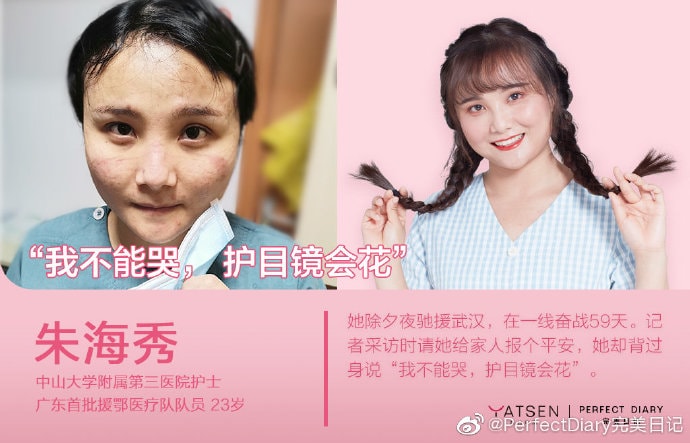 Ding Jie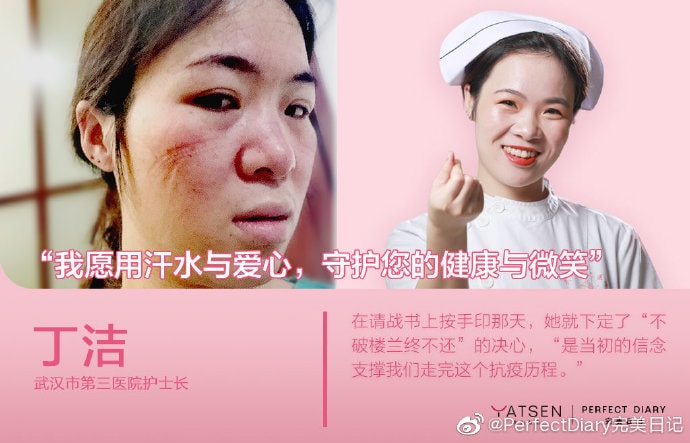 Wu Xuan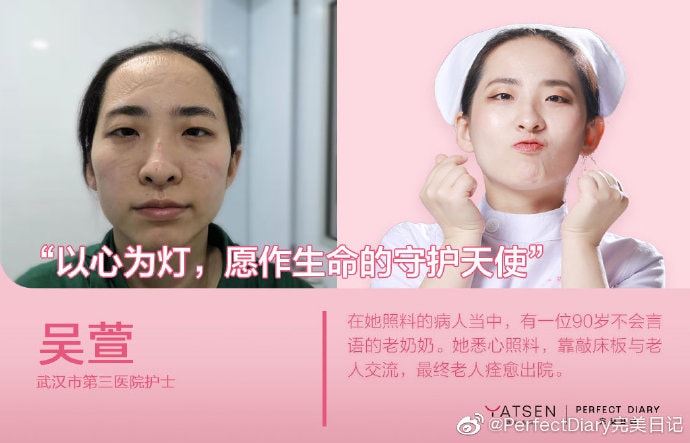 Li Danni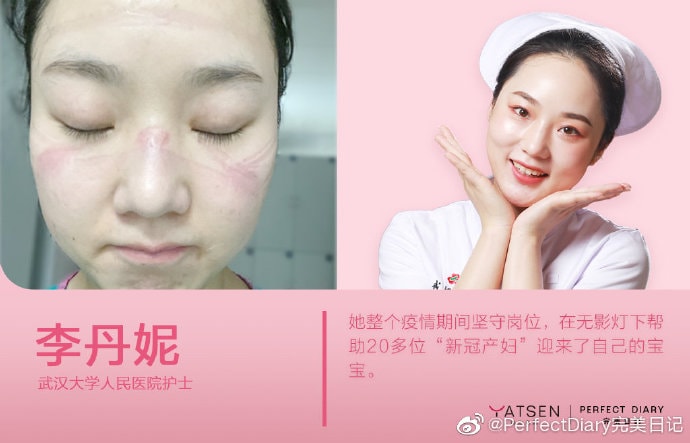 Yu Qin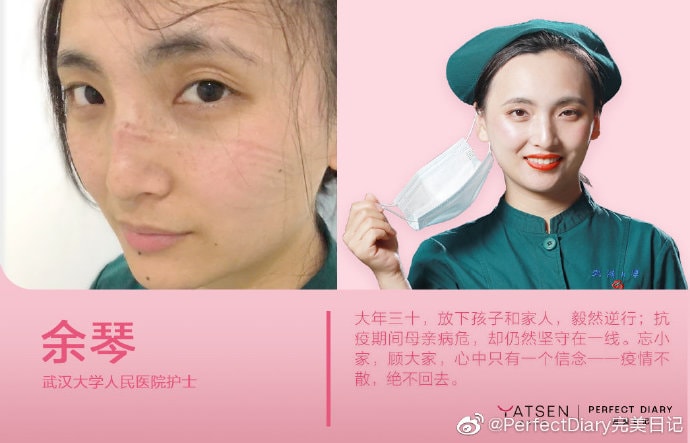 A trivial or inspiring campaign?
To some, using make-up to take away from the hardships these nurses have suffered may seem trivial. However, the fact of the matter is that make-up can mask the marks left by PPE and often helps people feel a little bit better.
The campaign is refreshing in its use of real people with personal experiences. Rather than using models, Perfect Diary turned to the role-models in society they wanted to thank and shared their stories and images.
Respect our nurses – support from social media
Many Chinese netizens engaged with Perfect Diary on social media to celebrate nurses' dedication and commitment to their patients and their profession. They gave nurses a shout out and thanked them for their hard work, especially during this challenging time.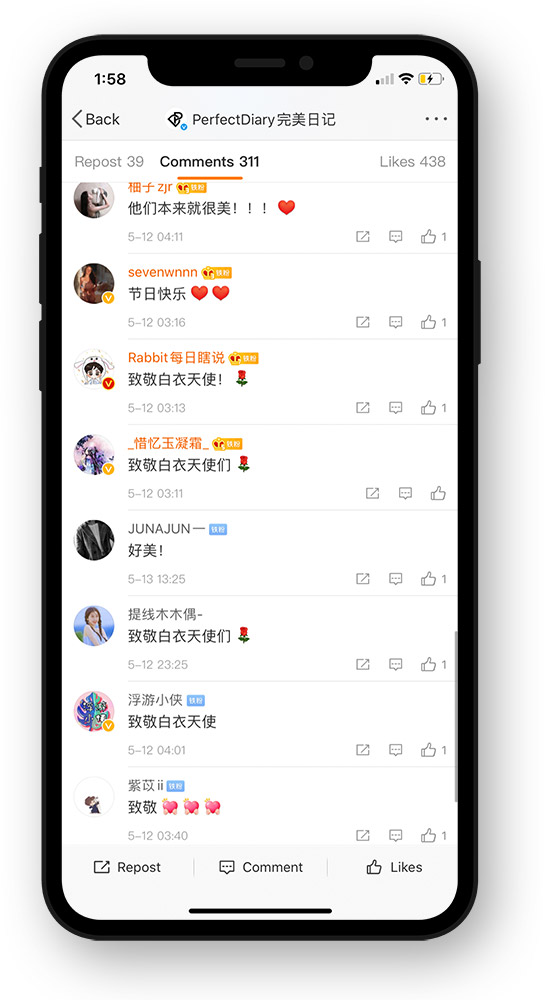 Perfect Diary hits home again with another thoughtful campaign
The cosmetics market is growing rapidly in China and, despite lockdown measures imposed by COVID-19, retail sales of cosmetics still amounted to 24.95 billion RMB in March 2020.
Yet Perfect Diary continues to lead the way in China's make-up market with its well-timed and thoughtful campaigns. Once again producing a campaign which resonates with consumers, Perfect Diary's Nurses Day campaign shows how conveying social responsibility during special national days can win consumers' loyalty.
Brand: Perfect Diary