Hastened by the pandemic, livestreaming and live commerce have grown considerably in China over the last year. We spoke to And Luxe's Mark Yuan about the evolution of livestreaming in China and across the world, and what the future holds for the industry.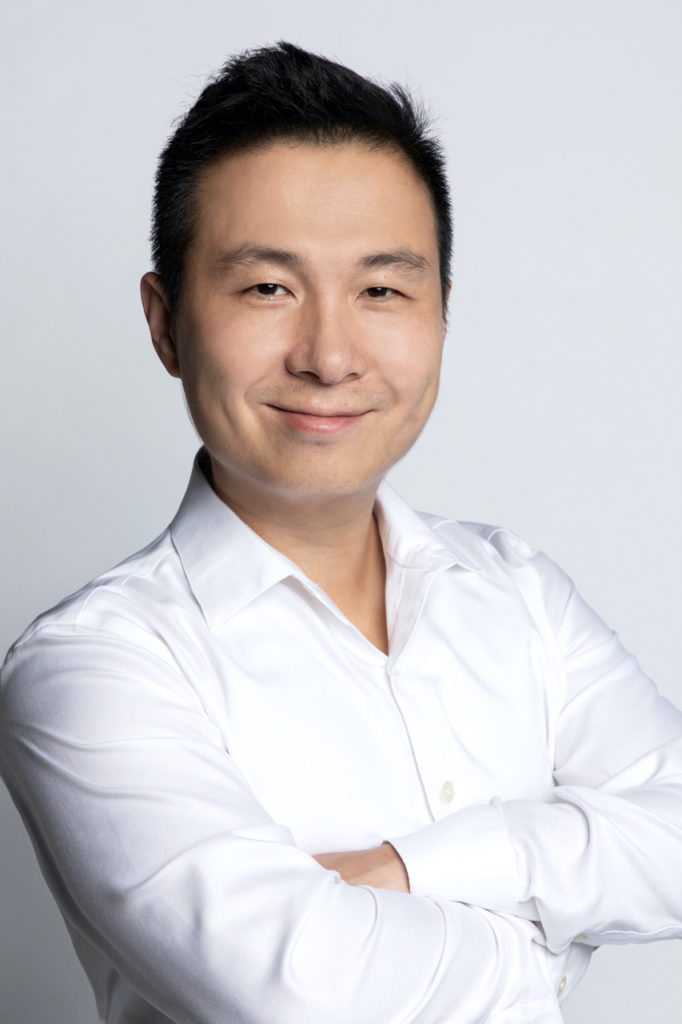 Mark Shengyu Yuan co-founded And Luxe Inc. with his partner Zoe Yu Zhang in 2009 and has been CEO for the past 11 years. In 2016, Mark led the And Luxe team to become one of the first companies in the US to pioneer livestream shopping.
Mark is a strong advocate for Chinese American Entrepreneurship in the US. He sits on the board of several tech startups which focus on new retail and e-commerce models. Learn more about Mark here or connect with him on LinkedIn.
What's the story behind And Luxe?
Co-founder Zoe and I launched And Luxe as a buying office for the Chinese market in 2009. We noticed that more and more Chinese consumers were seeking individualistic self-expression when it came to fashion and saw a perfect opportunity to introduce European and American brands to them. We became a launchpad for these brands to test, market and launch in China.
Fast forward to 2016 and a friend from Alibaba asked us if we wanted to trial a new format that they were launching which combined live interactive videos with e-commerce. We had no experience in e-commerce retail, but we thought it was fun! Since then, we have introduced almost 200 brands to livestreaming through 800 shows and over 3000 original live videos.
We have found huge success in combining immersed interactive experiences with social discovery and the purchase journey. Due to the increasing demand for our livestreaming services, we decided to build a livestreaming consultancy in 2019, becoming the first company to help US and European brands build their own livestream capabilities.
Why is livestreaming so popular in China?
Although the traditional online shopping experience has been experiencing impressive growth, especially during the pandemic, it has become flat, two-dimensional and very crowded. Livestreaming offers an injection of entertainment and fun into e-commerce, as well as being an immersive, interactive and social experience.
As the short-video industry expands, more and more people are discovering products and brands through video content. By the end of 2021, 80% of all online traffic will be video-based, yet, it does not result in direct sales.
Livestreaming took off in China because there was a need that Alibaba identified through its extensive data network. Livestreaming in China had focused on gaming and entertainment, but Alibaba pioneered a new development by combining live interactive videos with e-commerce. They created a form of livestreaming which integrated home shopping networks, Facebook Live, and e-commerce capabilities into one app.
How has the industry evolved in the last couple of years?
And Luxe started the same year that livestreaming was launched so we've seen the full journey at hand!
In the beginning, livestreaming was not exclusively centred on selling. It was about creating interesting content and providing another way for Chinese consumers to 'explore the world'. In fact, during the first show we held, we showcased a $43 million townhouse in Manhattan. We were not aiming to sell anything at all: the focus was on engaging with consumers and starting a conversation.
As the industry developed, it became more sales-oriented. In the past few years, more and more brands have started to leverage influencers and Key Opinion Leaders (KOLs) to drive traffic to sales. Increasingly, Key Opinion Consumers (KOCs) are being brought in to stimulate a conversation, brand awareness and sales.
Previously, livestreaming was very much centred around fashion, cosmetics, skincare, and lifestyle products, but it has expanded to industries across the board. It is being used for an extensive range of applications, including communication, medical appointments, dating, customer service, and deliveries amongst many others.
What impact has COVID-19 had on the livestreaming industry?
COVID-19 accelerated the need for livestreaming. With people unable to leave their homes at the beginning of the pandemic in China, people had to purchase online and what better way to shop than livestreaming?! As well as being entertaining, consumers were able to receive immediate answers to their shopping queries.
The pandemic put things into perspective not just for China but also for global markets, including the US, Europe, and the UK. Many companies from across the supply chain – retailers, manufacturers, showrooms, brand owners, and influencers – reached out to me to try and find a solution for their business. Most of them turned to livestreaming to continue to conduct sales and maintain a relationship with their customers during COVID-19.
Why should brands consider livestreaming?
Prior to the advent of livestreaming, brands were losing control – they were becoming very dependent on retailers, platforms, marketplaces, distributors, agents, showrooms etc. Many had lost that direct connection with consumers and were therefore unable to understand if their products would appeal to them. Livestreaming has enabled brands to revive that relationship and reach out to consumers in a way that wasn't possible before.
It can be used very effectively as a customer service tool. How many times have you added something to a cart but not purchased it because you have a question that a website or chatbot can't answer? Livestreaming solves this fundamental problem. Before visiting a store, customers can ask a livestreamer if they have their desired size or colour and receive an instantaneous response. Retailers can engage their audience and build a community, enhancing both in-store traffic and their online business.
Livestreaming offers various ways to revitalise the previously declining brick-and-mortar stores. Customers can either watch a livestream and buy products directly online and have the goods shipped to them; or watch, buy and pick up from the store; or watch the stream and go in-store to try on and buy the products.
Why is live social commerce not as popular in the west as it is in China?
China has been developing livestreaming for almost six years following the launch of Alibaba's Taobao Live platform. Taobao already had a complete e-commerce ecosystem and extensive data available to them which hastened the transition to livestreaming. China is able to move so fast because it skipped the entire era of e-commerce evolution. They could develop a huge e-commerce marketplace without the burden of legacy issues that the US experienced.
Therefore, it's not right to say that livestreaming hasn't taken off in the west, it's just a slower process. The west has a different e-commerce landscape from China. E-commerce and payment solutions are pretty fragmented, and not as consolidated and digitally integrated into the user experience as in China.
The pandemic has served as a catalyst, and so, I predict that we will see strong players in the US, Europe, and South America adopt livestreaming in the next 12-18 months. Tech companies in Silicon Valley are investing heavily in live social commerce – be patient and there will be great results!
How do consumers' demands for online shopping compare between the US and China?
Chinese and US consumers aren't inherently different, and I disagree that Chinese consumers are more sociable. Let's not forget the US was the one that developed social media which then spread across the globe. All human beings have a need to be social and to connect with each other and livestreaming provides the perfect opportunity to do this.
US consumers haven't yet discovered the potential and magic of livestreaming. Brands need to provide engaging and attractive content which inspires a conversation and consumers will watch it.
What role does recommendation-based marketing play in China?
Chinese consumers are heavily dependent on word-of-mouth which has resulted in the expansion of KOC marketing. Consumers want to listen to genuine reviews and are more inclined to trust 'regular individuals' than KOLs. A growing number of industry experts are conducting livestreams, for example, a famous plastic surgeon endorsing certain skincare products. CEOs are also holding streams so that consumers can gain a better understanding of their brand.
People want to know more about the products they are buying: what are the brand's values and philosophy? Who is the designer? What's the creative vision? Livestreaming is able to open a small window into this, allowing sellers and customers to have a deeper understanding and more meaningful relationships.
How important is it for brands looking to China to consider livestreaming?
If a brand is looking to China and e-commerce is a part of their entry market strategy, then livestreaming is essential. If you don't do livestreaming in China, you don't do e-commerce. Nonetheless, livestreaming is more important in some industries than in others. In addition, it does not have to be related to sales, it can be a way for brands to create awareness and build a bond with their consumers.
Which brands have nailed a livestream recently?
Mini Cooper has done a fantastic job in terms of content creation. They built a live reality series where two people travelled across the world in a Mini Cooper for 331 days visiting 25 countries. The series captured their journey and the formation of their relationship in the car, as well as exploring Mini Cooper's brand history, functionality, and user experience.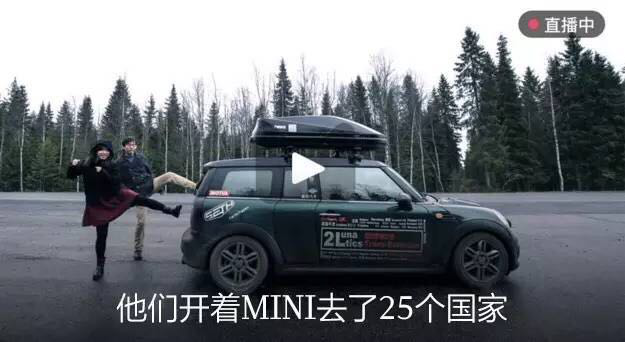 It generated lots of discussion online as consumers felt that they had built an emotional connection with the car and its passengers. The campaign resonated so well that it developed a community and viewers even formed fan clubs. Instead of forcefully selling products, Mini Cooper built interesting content that consumers could relate to and therefore positively developed their brand image.
Brands can have huge wins if they are willing to invest in and are determined to build their livestreaming capabilities. We worked with MONNIER Frères, a Parisian luxury fashion e-commerce marketplace, to help them expand their livestreaming team and content. In three months, they tripled the sales that they generated during shows and were ranked 7th in the handbag category on Alibaba's platform.
What changes do you expect to see in the livestreaming industry in China in 2021 and beyond?
Livestreaming has been steadily growing by a rate of at least 200% over the last few years and will eventually become the dominant growth engine for e-commerce.
A lot more companies from a range of industries, CEOs, celebrities, and influencers will become involved to leverage the opportunities it provides. I think we will also see an influx of foreign brands who choose to test their products in the Chinese market through livestreaming. Entering the Chinese market used to be associated with huge risk and investment. However, livestreaming offers a perfect medium to avoid that: brands can test their products live to see whether they're going to be well-received before building their team and launching in China.
What role will new technologies play in livestreaming?
Along with livestreaming, VR/AR, mixed reality, AI deep machine learning, and 5G will play a huge part in e-commerce in the next five years.
VR has already been successful applied to gaming to create a very real virtual experience and could be used in livestreams in similar means. Mixed reality will enable sellers to connect with consumers in a way that has never been possible before. For example, customers will be able to put on VR goggles and feel like they're in the same room as the livestreamer. They will be able to virtually 'try on' an item and see how it looks on them while the livestreamer is showcasing it.
As for virtual KOLs, I don't think that AI technology is currently advanced enough to mimic human emotions. For now, virtual assistants and AI-powered machines can be useful tools in helping answer basic questions but are unable to foster a deep personal connection.
---
Dao Insights will shortly be releasing a report on livestreaming. Sign up for our newsletter for first access.
Check out the latest news about livestreaming in China: