Following the rapid rise in the past few years, China's short video industry continues to gain traction with user numbers hitting over 934 million and counting as of 2021 and in the subsequent years. The momentum has also drawn in content creators, leveraging the digital space to cultivate their own online communities, and therefore, gaining a slice of the burgeoning market.
However, with more users rushing into short video platforms from Chinese Tik Tok Douyin to its rival Kuaishou, standing out from the crowd and maintaining appeal to followers has become a real test for anyone wanting to capitalise on the digital craving.
To get the lowdown on creating viral short video content and insights into China's digital realm, Dao Insights spoke to three founding members of Douyin's No.1 fashion account OneTea Media, including Feiyang Xue, Ying Qian, and Raye Li, who have knocked out one million followers in less than one and half years and whose output across China's popular video-sharing platforms continue to garner average views of 80 million every month.
Feiyang Xue – Senior Content Strategist / OneTea Lead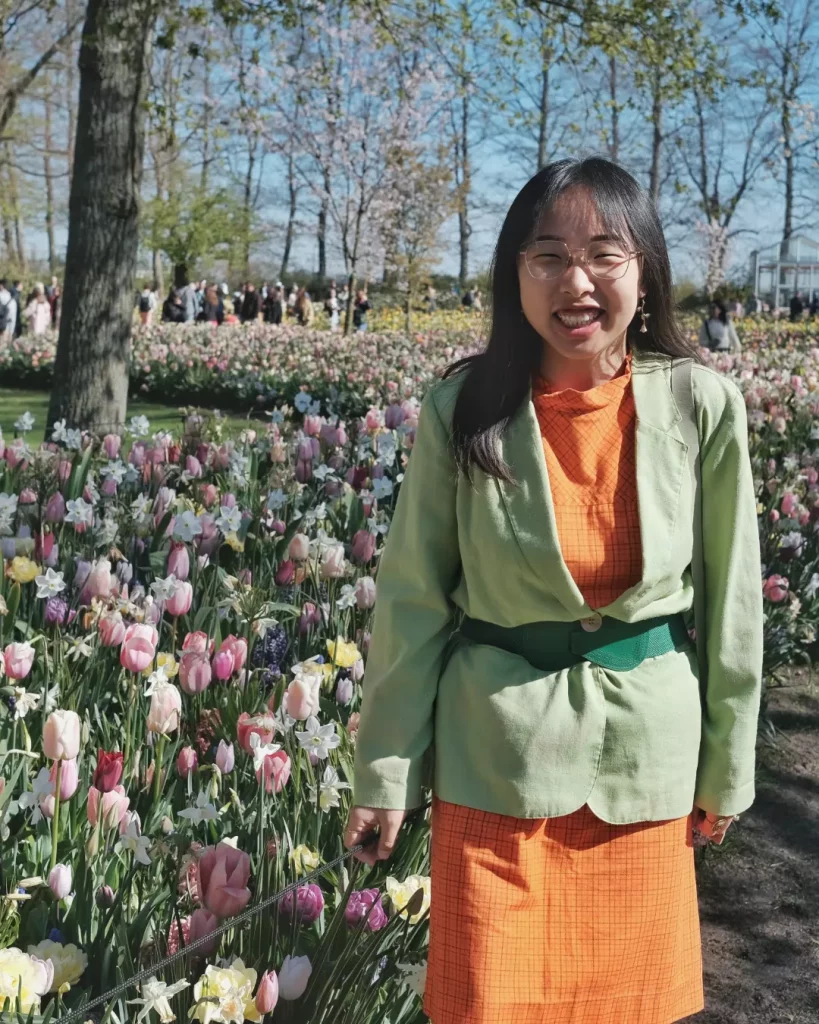 Why is it OneTea? Could you tell us the story behind the name of OneTea Media, and its sister accounts World Microphone and OneTea Food?
What does OneTea sound like in Chinese? …Well, actually no one has ever answered this question correctly. It sounds like 问题!We want to build a platform where everyone's 问题 about China can be answered by our captivating and inspiring content. As a cultural bridge between China and the West, World Microphone and OneTea Food were created to bring the most fun and updated information from one side to the other.
World Microphone focuses on the expression of fashion and lifestyle represented by London's unique personalities. Different from other street interview accounts, our unique touch is the witty interview questions and localised translation style, which bring life to individual stories, values, and opinions.
This account is now registered on 4 major Chinese platforms and 3 Western platforms attracting over 1.7M followers who are interested in London Fashion. Moreover, World Microphone has been officially ranked as the No. 1 fashion channel on Douyin (Chinese TikTok).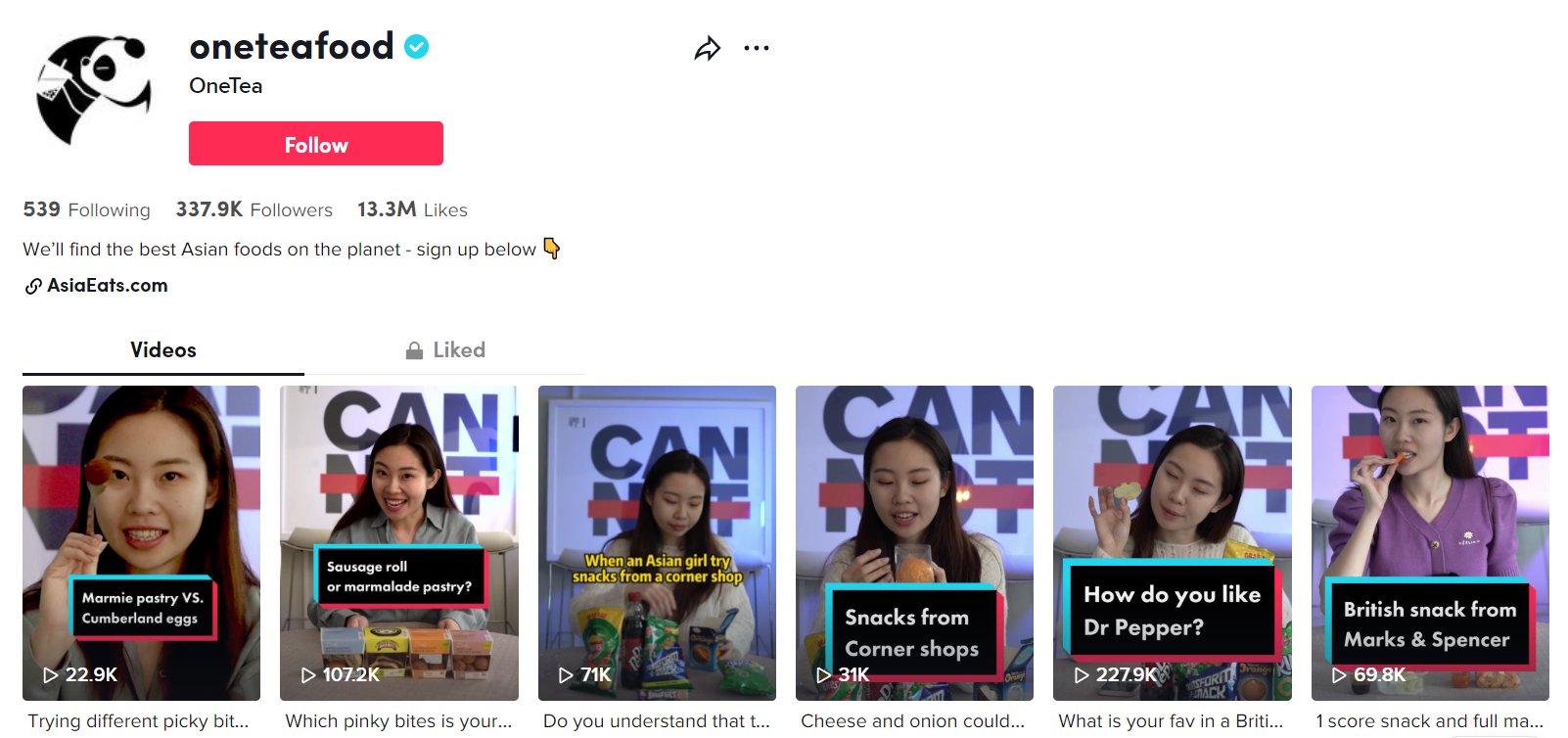 OneTea Food is an Asian food channel on TikTok that shows authentic Chinese food culture to audiences all around the world. This channel focuses on Chinese recipes, snack reviews and creative dishes, sharing modern Chinese culture with Western Gen-Z and Gen-X. ​
This channel is now developing its e-commerce platform, Asia Eats, with the goal of enabling more people to enjoy our hand-picked products from Asia.
How did it start and how is it now: content-wise, which platform was chosen for the first post, and why?
For World Microphone, we were doing all kinds of street interviews in London from the very start. From English slang, and relationship questions, to celebrity ratings… We were trying every format we could think of to find the "right one".
Finally, in July 2021, we launched our fashion interviews, which we had been wanting to do for months. We doubled our follower count from 250k to 500k within two months. Then we gained 1M followers as more and more videos went viral on every platform we were on: Douyin, Xiaohongshu (RED), Kuaishou, Bilibili, TikTok, Instagram, and YouTube.
OneTea Food, following a similar path, also found the "right one" earlier this year when we shifted the focus onto Asian food instead of generic Asian culture. By reviewing different snacks and cooking easy Chinese recipes, we are now at 335k+ followers with 428k weekly reach. Some of our snack reviews went mad and got millions of views in a couple of days.
Now World Microphone has 1.5M followers across 7 platforms with 15M weekly reach. Apart from Chinese platforms, we also expanded to TikTok and Instagram earlier this year, which again was a wise move and a huge success — We are now at 114k on TikTok and 18k on IG, completely organic through our consistent effort. Our followers are literally all over the world now.
Content wise, we have interviewed 150+ people and posted 300+ episodes. We have covered two London Fashion Weeks and some other fashion shows around London. One single good-performing video can sometimes reach 10M views organically, and this happens every month.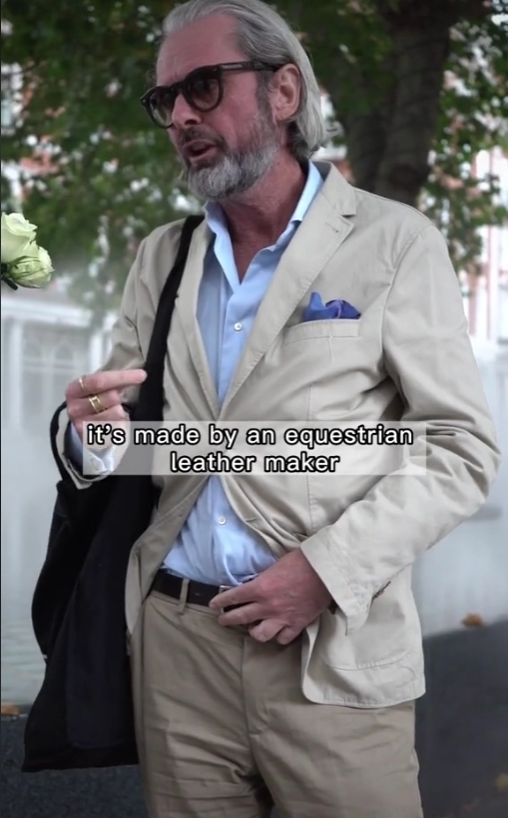 I will never forget the time when we got 150k followers in just ONE WEEK from ONE INTERVIEW, which actually happened recently in April. This proves to us once again, that it is not quantity but the quality that matters the most on social media nowadays.
How long did it take for the account to grow into a certain threshold (Say one million followers in total)?
From 0 to 1M, it took us under one and half years to reach the threshold for two OneTea Media accounts. For World Microphone specifically, it only took us 10 months to reach 1M followers across all platforms.
I also have to mention our RED World Microphone channel here. It took us a whole year to reach 100k followers, but only 6 months to triple the amount. When we found our niche and format, it was only a matter of consistent effort to upkeep the stable or sometimes crazy growth.
Ying Qian – Content Strategist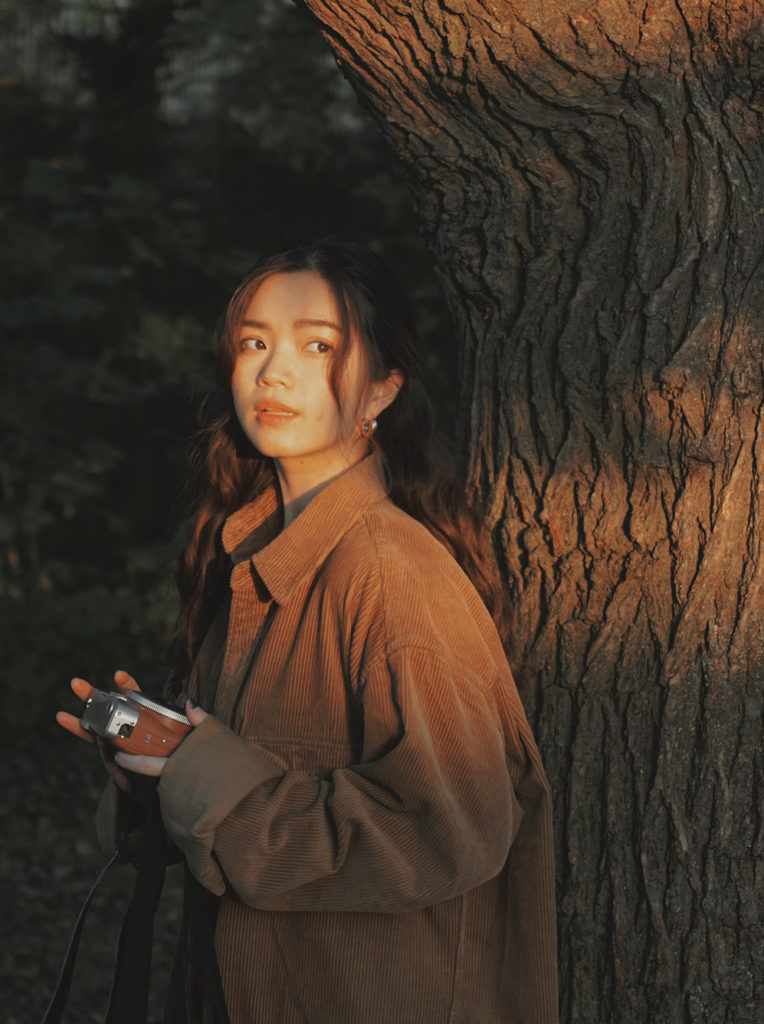 Are there any growth bottlenecks? (If so, at what stage, and what strategies are used to deal with them?)
It is almost certain that the growth of each account will inevitably experience a bottleneck period or even many. As the account continues to mature, the arrival of each bottleneck period seems to be predictable, almost once every quarter.
Looking back at the content exploration process for World Microphone, the solution for the bottleneck period can be divided into two stages: before and after the establishment of the theme of "fashion street interview".
Before July 2021, the World Microphone Channel had not yet found a clear positioning, it was still in the stage of exploring different forms of video content: from "star ratings, English slang to relationship questions"… When the bottleneck period comes, it is often reflected by low video views, fewer likes, and a decrease in the comment interaction rate, which for daily social media, indicates that the life cycle of the video format is coming to an end.
To break through the bottleneck period: 1. Summarise audiences' interests and hobbies according to their comments, then review the interview questions while keeping the theme unchanged; 2. Change the video's quality by adjusting music, editing rhythm, adding emojis, and changing the narrative order; 3. In case neither of the former two methods are feasible, change the theme (such as switching from an emotional topic to a fashion interview).
At the beginning of July 2021, after establishing "Fashion interview" as the final theme, the format could no longer be easily changed following the arrival of the bottleneck period. At this time, what we will do: 1. Collecting the number of views, likes, and followers to analyse and evaluate the performance of the video, so as to determine whether the cause is the video itself or the platform's restrictions due to trending events related to some social topics; 2. If the reason is the video itself, we will adjust content strategies based on the comments, and adjust the presentation through editing methods.
We always believe that the bottleneck period is only temporary, and our team is encouraged not to give up on content updates; 4. Analyse audience psychology and strive to create high-quality content, because the upload of content is not about the quantity.
Are there any changes in content/tone of style, if yes, what are they and why?
After we decided on the format of the "fashion street interview", where our visitors are the world media, we don't change our format often. Luckily, because the content is based on different interviewees, this brings us varied content as every day there is a new story.
Therefore, we think that the proper adjustment is by way of music and empathy so that we can tell the story in a different way, putting the audience in a pleasant mood and enhancing the emotion.
The theme of World Microphone has always been to dive into people from a fashion interview lens, which is participated by the same interviewee. Through their personal stories, it draws in more people to share and learn from each other's experiences, while encouraging the audience to have courage themselves, so more societal aspects of the discipline are also proposed.
What are the thinking/criteria for judging if a topic/content is working on a certain platform or not?
I think, there is no specific standard to measure whether a topic is feasible on a certain platform, because the so-called standard is just a rule summarised by a lot of research and investigation, but this rule does help us to avoid detours. However, of all the rules, "innovation" is the foundation of an account's success, and only if your account creates something that no other account does, even if it's just a little different, that uniqueness will attract fans to you.
According to the operating experience of World Microphone, we collected many relevant content accounts before determining the content for the fashion street interviews and learned and summarised the advantages and disadvantages of these accounts to make them complementary to each other. But more importantly, we combined the personality and characteristics of the creative team. For example, authentic and lively Chinese translation is the biggest difference between our content and other similar accounts.
But also before this characteristic form, after quite a long time of accumulation and exploration, we realised that success is not measured by time, but by the audiences' feedback, so I cannot determine the specific period, because sometimes in a moment of change, the audience can have a renewed moment of keenness.
In conclusion, the stage of judging the success of a content form is to see whether the audiences' feedback fully understands the intention of the creator in the comments. If the direction is right, we are willing to spend much more time exploring deeply.
Raye Li – Video Editor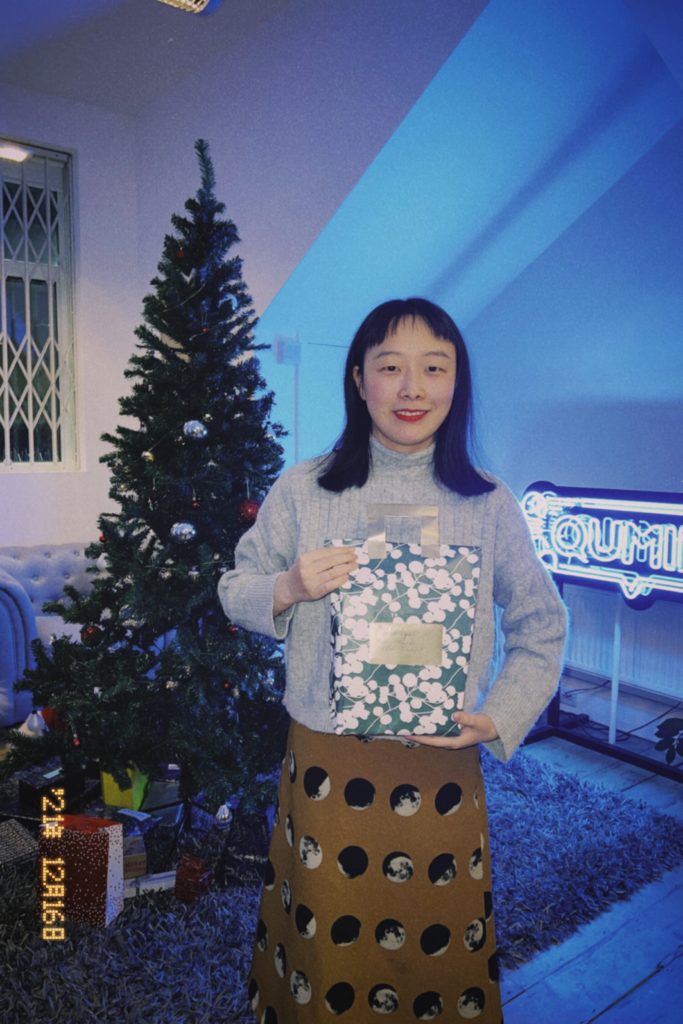 What do you think are the most important thing(s) that anyone who is thinking about starting an account from scratch on social media like Douyin, RED, TikTok or Instagram should pay attention to?
Positioning. Figuring out what you want to do and how you show it on social platforms is very important. And also, execution. 100%. Have the passion to be a creator and just do it. The biggest stumbling block for many people is the action. Try and learn. Review and study.
What are the key skills and characteristics that a Content Creator should have?
Insight. Creator, audience, and platforms are equally important. Having the insight means you need to know yourself, the audience, and the platforms. To learn, observe, and study. Know what you have/what your personality is, know what the audience wants and follow the steps of different platforms, then there is a chance you can make it!
Persistence. Keep trying and doing the right thing.
What would be your advice for creators who are facing a growth bottleneck on Chinese social media?
Change the way you show your content. For example, collaborate with other creators… upgrade your content to higher quality…copy the success you have had already. When we are afraid that our audience is sick of the normal street interviews, we try our best to go to premiere fashion events to bring more professional content. Or when we look back at our viral videos, we think it's a good way to find the same kind of interviewees to reproduce wonderful videos. What the audience likes is always a huge motivation for us.
By far, brands the team has collaborated with include
World Microphone: Missoma, Loop, Cariuma, FancyCube, Pinduoduo, Zelens, Agelocer, Xinshang app.
OneTea Food: Deliveroo, Hakkasan, Yauatcha, Alipay, Tencent.