While technology has no gender, women are considered to have been under-represented in the industry. Although the picture in China is reported to be better than in other parts of the world, it is believed that more could be done to create a favourable environment to encourage more female talents to start in tech and to empower those who have already chosen this rewarding career.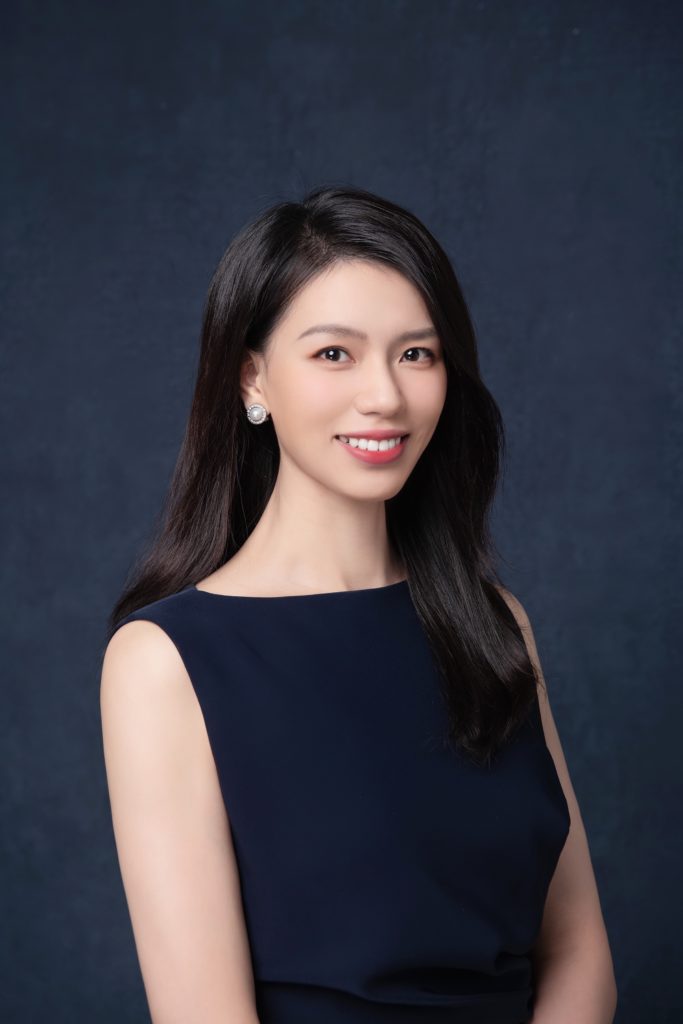 Dao Insights spoke with Xiaoman Hu, the director of the MindSpore Community (a Chinese Institute of Electronics Expert) and the founder of MSG (MindSpore Study Group) · Women in Tech, a community that is now part of Huawei's Official Women in Tech Initiative.
In this conversation, we gained insights into the experience of women who have devoted themselves to the tech industry in China.
An introduction to Xiaoman Hu and her career progression at Huawei and the MindSpore Community.
Hu joined Huawei in April 2020 to manage operations for MindSpore. Developed by Huawei, MindSpore is a new addition to popular AI frameworks like Google's TensorFlow and Facebook's PyTorch with comparable capabilities but 20% fewer lines of code. Launched in September 2019, it is endorsed by major universities including Peking University, University of Edinburgh, and Imperial College London. Today, MindSpore boasts over a 1.3million downloads and an interactive community indicated by over 19,000 issues, over 52,000 pull requests, and over 16,000 stars (the equivalent of a 'like' amongst developers).
Hu started her career as an algorithm engineer, which eventually led her to write a widely read blog on machine learning algorithms. It garnered over five million views thanks to its engaging and easy-to-understand method of presenting the information.
Could you please provide an overview regarding women working in the tech industry in China?
A study by the World Economic Forum noted a gender disparity of 78% male versus 22% female in AI and data science. But it's not just about a statistical imbalance in the workforce. The issues are far more nuanced than the numbers reveal. Research from the Turing Institute suggests women are trailing behind men with industry-relevant skills such as computer science; data preparation and exploration; general-purpose computing; databases; big data; machine learning; statistics and mathematics. Yet much of this is not due to formal skills, but rather confidence from women in stating these abilities during recruitment and in the workplace.
Women are increasingly populating Chinese tech offices. Data shows that some of China's biggest internet companies have at least 40% female staff. By way of comparison, statistics show that female employees fill between 28% and 42% of roles at America's five largest tech companies. In India, women make up 34% of the tech workforce; in the U.K., the figure is 19%.
What are the possible causes for this gender disparity in China's tech industry? From your perspective, how should these be addressed?
This is a universal challenge. For all of the work being done to get women interested in STEM and to bridge the digital skills gap earlier and earlier, arguably less is done to support them once they land there. Initiatives that focus on soft skills such as leadership and confidence building, going beyond teaching only hard digital skills, are urgently needed to bridge the gap. As a start, such efforts might include classes highlighting the impact of women in STEM fields, female leadership, and teaching about famous female scientists in history, all of which can effectively combat stereotypes from a young age.
Women generally have higher levels of formal education than their male counterparts yet academic citations are fewer. The Turing Institute finds that only 20% of UK data and AI researchers on Google Scholar are women. Of the 45 researchers with more than 10,000 citations, only five were women.
How easy or difficult is it for women to get into the tech industry in China (education to career)?
More and more women are getting opportunities in science and technology fields. This is great and indicates that we are on the right track. We have to of course thank those who came before us and broke barriers. What I've observed is that once women get in the door, we treasure the opportunity and put on an impressive performance. We let our results speak for ourselves. This is extremely powerful. There are still many issues to address on a broad scale – project assignment in offices, maternal leave, equal pay and more – which call for our continuing attention and effort.
How do you think the societal and cultural expectations in China have influenced women's role in the tech industry? Do you think any structural changes will be taken?
To promote gender equality and the development of women, China is making unremitting efforts to improve and protect the benefits and interests of women, formulate and implement programs regarding women's development, further improve relevant working organs, increase financial input and strengthen social awareness.
Are there any initiatives introduced by Huawei or MindSpore in China to support women in the tech industry? Why is it important for the MindSpore Community to shed a light on challenges facing women in China's tech industry?
The MSG (MindSpore Study Group) · Women in Tech community, is part of Huawei's official Women in Tech initiative and is dedicated to providing a supportive environment for women in tech, both in the early stages of their careers and later on as experienced leaders. In the community, the experienced can learn from the novices, and where the tougher questions that come with being one of few women in the room can be broached without fear of judgment. I've wanted to create something like this for a long time, especially in my early days as a programmer as the only woman on teams with men 10-15 years older than me.
What advice would you give to women in China who are considering pursuing careers in the tech industry?
Go for it: Aim higher and follow your aspirations. A STEM career can bring great rewards to those who dream big.
Earn Respect: It's a universal rule: people who wish to succeed in a group environment must earn the respect of group members. Working in the tech industry is no exception. When you show up to a meeting, you should be well-prepared to speak about the subject and ask helpful questions. As the author and computer scientist Cal Newport recommends, be "so good that they can't ignore you".
Be Yourself: Be true to yourself. Be aware of your strengths and weaknesses and use them wisely to your advantage.
Speak Up: Listen closely to your team and guide them with your knowledge. The business knowledge you gain in a company is priceless and you can use it to lead your team. You don't necessarily need to be an extrovert to have a voice.