Key takeaways:
Valentino Beauty dropped a three-day pop-up event at the Shanghai Long Museum, featuring the brand's GO-CUSHION in its iconic Pink PP hue.
The event was created in collaboration with Tmall Hey Box, with the featured product seeing its debut on the bestseller incubator.
An opening performance was staged, with celebrities and influencers in attendance, and was also live streamed on Tmall and its sister app Taobao Live.
---
The beauty arm under the Italian luxury fashion house Valentino made over Long Museum (a private art museum in Shanghai) with the brand's iconic hue for its Pink PP collection. Staged at the museum's branch in the West Bund, the event ran from 7 to 9 July.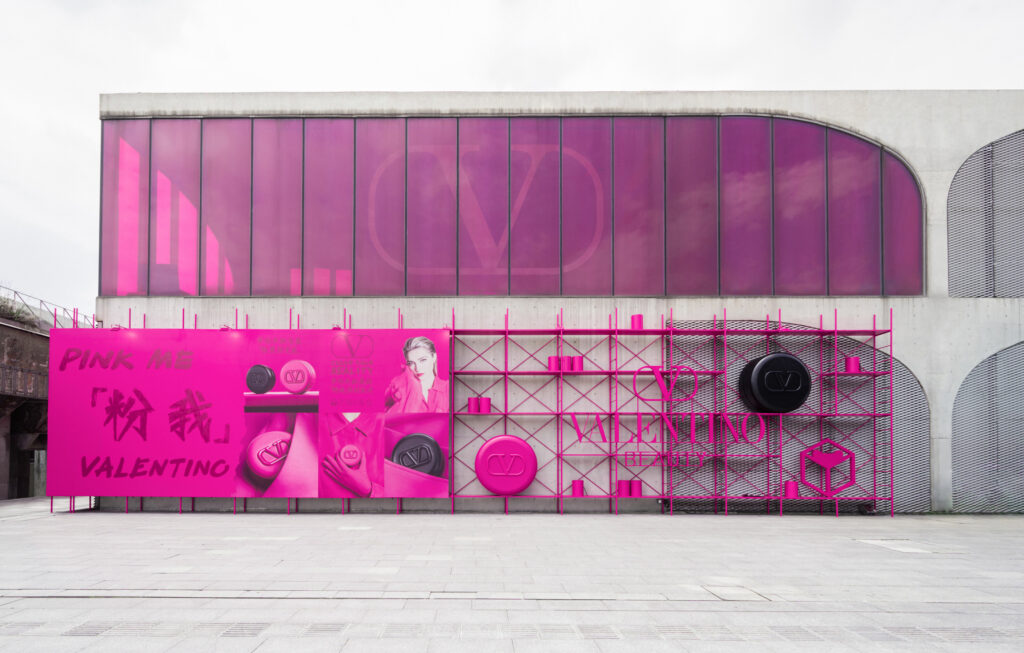 Hot pink meets Dopamine craze
Known as "PINK ME", the three-day pop-up was curated in collaboration with Tmall Hey Box (a new product release marketing solution for brands which has been dubbed the "bestseller incubator for top brands") to showcase Valentino Beauty's GO-CUSHION, which also debut on the platform. The hot pink colour timely jumped at the ongoing Dopamine trend, that refers to the fashion style of incorporating bright colourways which has grown into a Gen Z fad.
The two-story terrace space was wrapped in the exclusive Pink PP hue alongside graffiti carrying the campaign's tagline "Colour Your Reality", giving a nod to the brand's identity while also acting as a gesture of the pursuit of individuality which is highly appreciated by the young demographics of consumers. Meanwhile, giant replicas of the featured cushion were installed throughout the venue, reminding visitors of the new offering while serving as insertions to complement the artistic space with a sense of modernity and luxury, catering to the contemporary aesthetic taste of today's young Chinese.
Immersing visitors in the world of pink
A physical make-up try-on lounge was set up at the top of the open-air terrace, offering visitors the opportunity to sample its new products. Eventgoers who pre-booked through the brand's official account on WeChat could redeem a PINK ME edition cold drink with a booking code while those who made any purchase on-site could get a PINK ME ice-cream, which is a thoughtful summer treat for consumers and further enriched the visiting experience.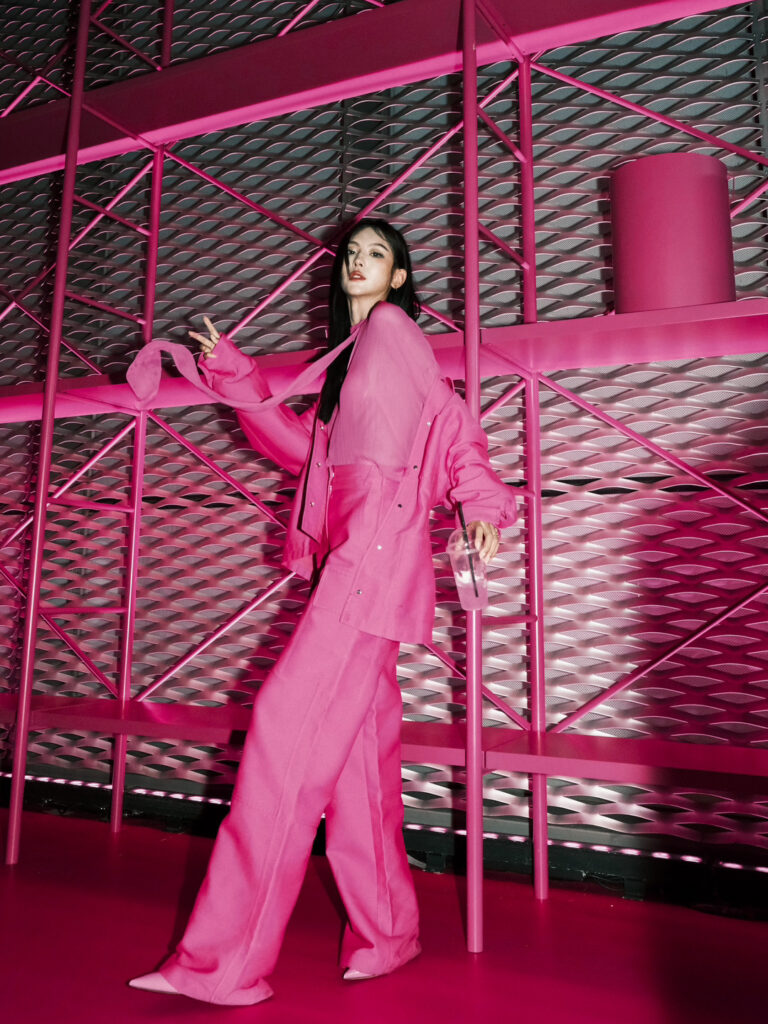 With pinkish cushion replicas serving as photo opportunity hotspots, visitors were encouraged to share their event snaps on Xiaohongshu, which is a source of beauty and makeup inspiration for China's post-95s and post-00s. Alcohol coupons for one of Shanghai's go-to bars, 10AK were also rewarded to those who helped spread the campaign's voice online.
Highlighting the endeavour was the time-limited party on the event's kick-off night, which was attended by celebrities and influencers including singer Vinida, rapper GALI, fashion blogger Yi Mengling (who has over 4.6 million followers on Xiaohongshu) as well as Taiwanese-American singer Wu Jianhao.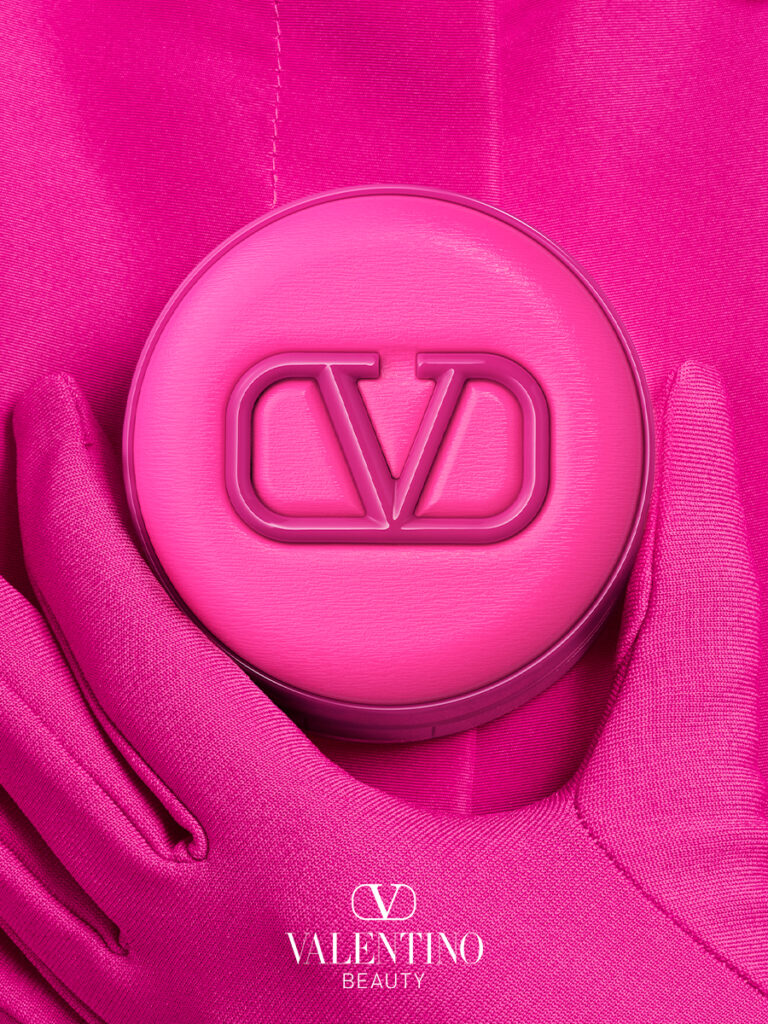 The offline opening performance was coupled with a live stream session on Valentino Beauty's flagship store account on Tmall and Taobao Live (a live streaming arm under Tmall's sister app Taobao). Meanwhile, small-scale parties with DJs from the 10AK bar jazzed up the atmosphere during the campaign period from 6 PM to 10 PM.
These series of efforts resulted in 1.2 million accumulated views under the campaign hashtag on Weibo (China's Twitter equivalent) and tens of thousands of posts created under the campaign page on Xiaohongshu.