Key takeaways:
SK-II is to release an interactive film known as "My Destiny, My Choice", which is believed to be "the first of its kind" in the beauty industry.
The film was also screened at the 2023 VOGUE Film in Shanghai, which featured the power of women.
The effort was well received, with the campaign hashtag attracting over 480 million views on Weibo and scores of media attention including from state-owned publications.
---
Japanese skincare brand SK-II has garnered public attention in China by releasing an interactive film, which claims to be "first of the kind" in the industry. Entitled "My Destiny, My Choice", the film presents a total of 16 scenarios where women are faced with choices, which would then lead to four different life outcomes. It is understood that the full version of this film will be revealed in July.
To contextualise the message "Every decision made by you can be life-changing", the film features conversations with ordinary women from different cities who are between 25 and 35 years old. In the meantime, screen questions are introduced, prompting viewers to make choices concerning anything from their family and career to friendships and relationships.
By doing so, SK-II was able to resonate with its target audience by providing a space for them to share their voice and listen to the rationale behind decisions they made in different life stages, therefore, having a deeper understanding of women while also allowing a more cemented relationship with this demographic. Such an interactive production also enables the brand to engage with the wider public more effectively – turning them from the outsider of a deciding moment into a participant, creating an opportunity for co-creation.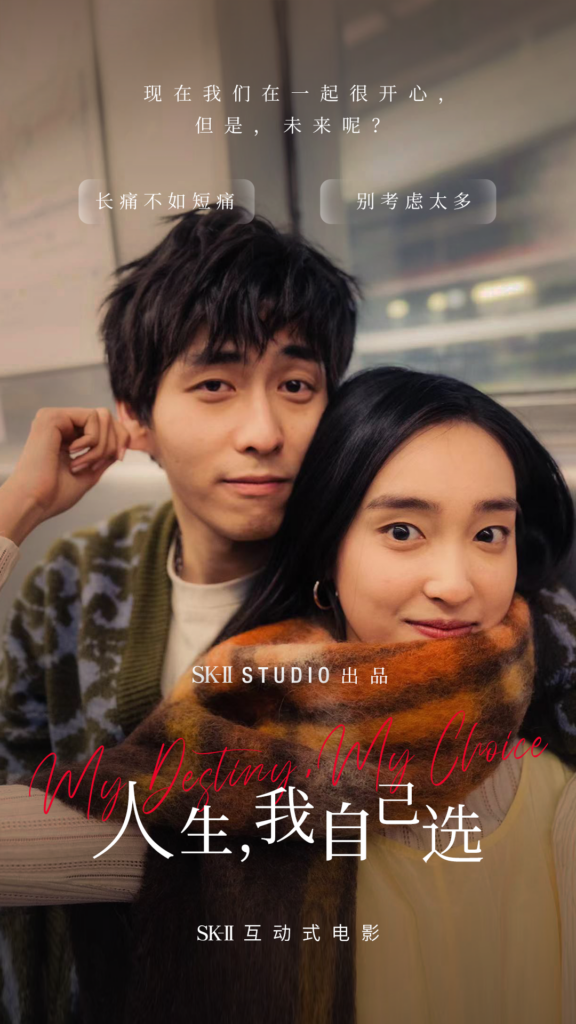 Having Zhang Zifeng, a Chinese actress in her early 20s and SK-II's global brand ambassador, as the lead, the film was also curated to encourage women to follow their heart, or "to be yourself", responding to the pursuit of individuality amongst the young generations, namely the post-90s and post-00s. Meanwhile, this has shown SK-II's attempt to tap into female empowerment – a social cause that has been growing in traction amid the rise of women in China and has become a powerful marketing tool for brands wanting to appeal to female consumers.
To further the voice, SK-II brought the film to the 2023 VOGUE Film which was hosted on 16 June in Shanghai. With "She Power" under the spotlight, the event was attended by professionals in the film industry who have a focus on topics relating to women. As such, SK-II was able to strengthen the campaign voice by leveraging the influence of this female-focused event.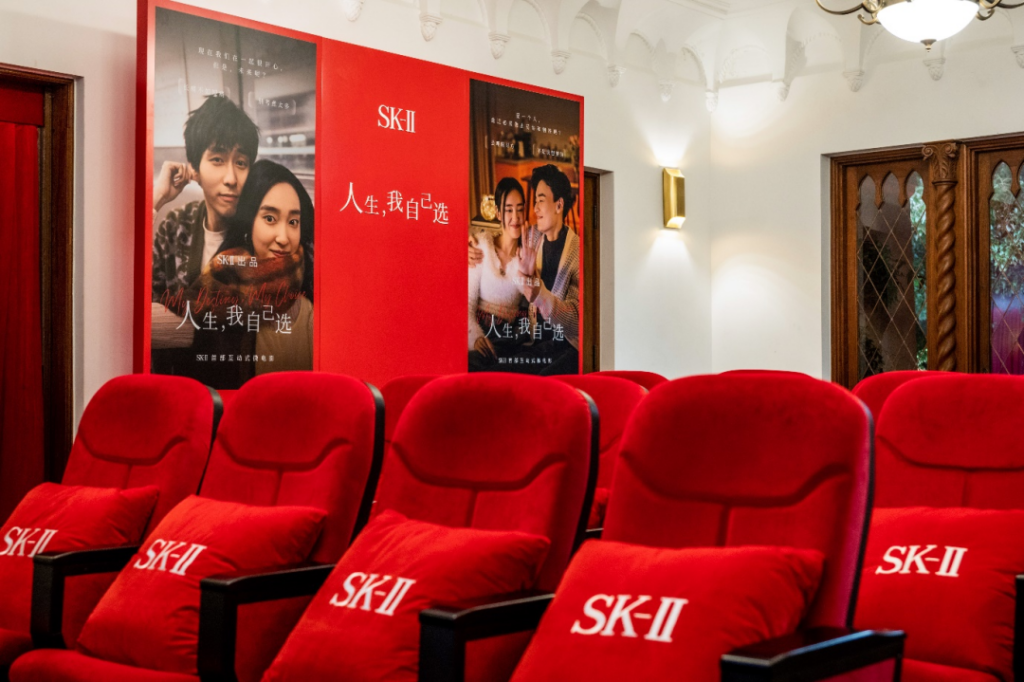 Also present were some of China's beloved female personalities from different age groups including Wu Yanshu, an 85-year-old respected actress who shared her views on SK-II's film on Weibo, China's answer to Twitter, which read "…follow your heart, be brave. Nothing should prevent you from pursuing what you love."
The series of endeavours soon generated buzz online, propelling the hashtag "Be yourself" to draw in over 480 million views on Weibo as of 29 June. While the campaign has become an inspiration for general netizens, more celebrities joined the discussions in the digital space, and it also drew in coverage from major Chinese news publications, including state-owned People's Daily, Xinhua News, and Global Times, which has naturally attested the campaign's impact.
By shrewdly connecting destiny to the common practice of making choices in daily life, SK-II is able to show its support for women in being their own deciding voices, therefore, walking into the heart of its target audience. The innovative initiative of allowing public interaction in a film creates a more participatory viewer experience, resulting in a more effective delivery of the brand's voice.