Key takeaways:
The Chinese food delivery giant has taken the decision to sponsor an amateur esports team whose members have an average age of 55 years old.
While leveraging the sensation around esports during the KPL Spring 2023 season, Meituan revived the reverse marketing strategy that made it a social media sensation during the last World Cup.
The engagement with those senior gamers was viewed as a "heart-warming collaboration", which harnessed the heart of China's young esports enthusiasts.
---
Labelled as one of the most prominent youth subcultures, esports has long been synonymous with young people. However, Meituan, the Chinese food delivery giant wanted to tell people otherwise by becoming a sponsor of Team Xiyanghong (Evening Glow) – an esports team consisting of a group of senior esports lovers with an average age of 55 years old.
Breaking the age stereotype in esports
Among them, there is a gaming live streamer, a security guard, a retired bank manager, and an uncle that has been battling cancer for several years. The video game playing experience amongst these self-trained gamers, more specifically, Honor of Kings varies too, ranging from one year to five years and nine months at the longest.
The sponsorship came after Meituan's announcement in February to become a partner for this year's KPL (King Professional League, the highest tournament of Honor of Kings). This coincided with the KPL Spring 2023 season, during which, Team Xiyanghong went up against Nanjing Hero Jiujing – a professional esports club that assembled a team of players from the post-90s, which is a stark contrast in ages.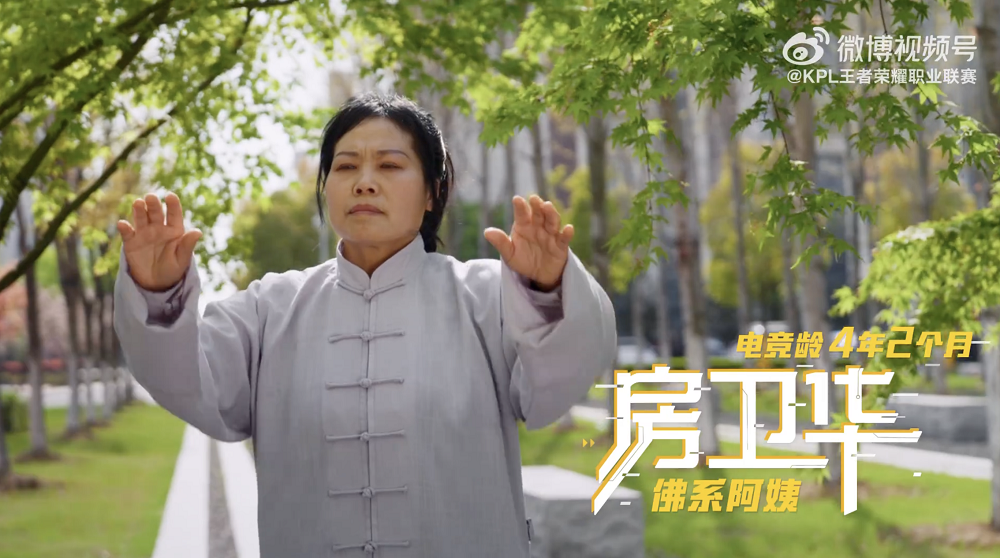 The decision to provide funding was coupled with a short promotional video that saw vlogging, and playing Chinese chess and Taichi as some favourite pastimes of the five elders. The scene then transitioned into the esports battlefield, connecting their real-life interests with their shared passion for video games.
Meanwhile, a documentary recording the one-month focused training for these senior players was also produced. Viewers were touched by the resilience and persistent pursuit of esports demonstrated in the behind-the-scenes story and called the effort "a heart-warming collaboration". Meituan, in the meantime, was regarded as "a brand with feelings and emotions".
Winning over young people through converse marketing
The dual contrast where the elderly meets esports and the old faced up to the young drew in curious eyes, with the video attracting over one million views on the microblogging site Weibo. This is much higher than the average views of some tens of thousands that other videos shared by KPL's official Weibo account received.
Although many had anticipated the loss of Team Xiyanghong, netizens were fascinated not only by Meituan's act of sponsoring an amateur team but also by the courage of taking on challenges faced by those elders, which is in line with the indomitable spirit of esports.
By doing so, Meituan was able to deliver the message that the enthusiasm for esports should not be restrained by ages, and in fact, through the shared interest in video games, the generational gap can be filled. As a result, the move surprisingly helped Meituan win over the young generations as many flocked to social media platforms including Weibo, Douyin (Chinese TikTok) and sports and esports streaming platforms Hupu and Huya to show their support for these silver-haired gamers, furthering the spread of its brand voice.
This is not the first time Meituan leveraged a contrasting marketing strategy. During last year's FIFA World Cup, the company's decision to sponsor team Ghana – a team which drew little attention from other sponsors, therefore, raised many eyebrows. However, it was the counter marketing approach that made Meituan a social media sensation.
It was reported that the event hashtag "Fashion clash between Ghana team's jersey and Meituan's uniform" garnered accumulated views of over hundreds of millions of reads on Weibo, while relevant video content attracted more than tens of thousands of views on the viral short video app Douyin.
By reviving the reverse marketing practice, Meituan once again successfully hooked the public's attention. Capitalising on the unconventional approach to esports marketing with a focus on senior players, Meituan flavoured the endeavour with a more human edge. Having created an emotional connection between the elder and younger gaming enthusiasts, it also allowed Meituan to leverage China's continued esports phenomenon more effectively.