Unidentifiable by its name, Magic Chopsticks (魔筷星选)is a third-party platform which acts as a bridge between influencers/ KOLs and the supply chain.
Magic Chopsticks, which was founded in 2015, was developed by many former Alibaba employees who have a long combined history of working in the e-commerce industry. The CEO of Magic Chopsticks Wang Yulin worked for Alibaba as a product manager and technology specialist, while the platform's co-founder Huang Donglin had prior experience developing R&D for Taobao's mobile platform.
Magic Chopsticks has received investment from e-commerce and tech giants, including short-form video platform Kuaishou, e-commerce platform Weipinhui, Eastern Bell Capital (a private equity firm focused on improving supply chain efficiency) and Tencent. Backing from large-scale companies has helped it to secure its position in the market and its high-profile partnerships have resulted in it appealing to KOLs with large follower bases.
The company's goal is to become the leading influencer e-commerce service platform globally. To achieve that aim, it is planning to establish 100 livestreaming bases in China, an ambitious growth from its two bases currently.
Training KOLs and connecting them with the supply chain
Magic Chopsticks helps KOLs to connect with suppliers and merchants by providing them with a range of tools and resources. The company's livestreaming bases in Hangzhou and Dalian offer rooms with livestreaming equipment, training and warehouses of sample products. They aim to help individuals to understand how to be a successful e-commerce livestreamer with training which includes:
Running a livestreaming store
Communicating with customers
Supply chain operations
Attracting followers and using keywords to increase engagement
Tips for making products popular
Magic Chopsticks offers a comprehensive customer service for influencers and they can contact the platform if they face any problems while livestreaming or have any queries about how to improve their sales. As well as training and its online cloud customer service, it also provides a supply chain service and software distribution model SaaS.
Magic Chopsticks works with the supply chain to choose products for KOLs to promote. Influencers do not need to work with brands and the supply chain directly – they can pick from the platform's range of products which shows information about how much commission they will receive.
The majority of KOLs who join the platform are already famous through other means, often as content creators or due to featuring in short-videos, but have little to no experience with e-commerce livestreaming. The platform is not for people with a zero follower base but for those who already have an online presence which they want to expand and monetise through e-commerce broadcasts.
The platform has helped two million influencers increase their following and sales revenue and reveals how livestreaming has become a legitimate and popular career option in China. Kuaishou KOL 长白山(刚弟儿)had 200,000 followers before joining Magic Chopsticks but the platform's training and tools has enabled him to surpass an average of 20 million views per video.
Partnering with social commerce platforms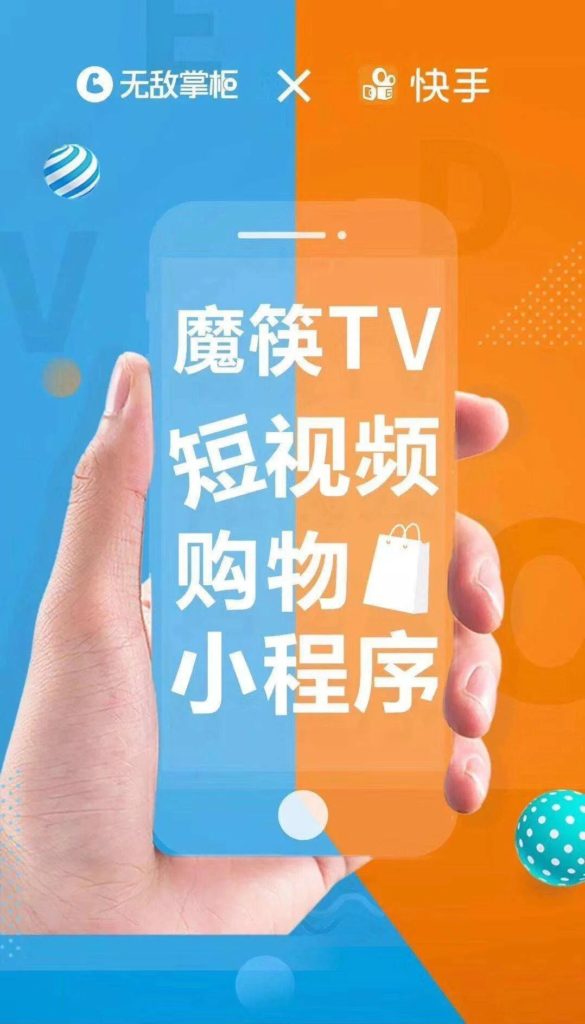 In 2018, Magic Chopsticks became one of Kuaishou's first service providers and worked to help merchants and KOLs open mini-program stores on the platform. This enabled them to directly link products in Kuaishou's livestreams and short-form videos.
As Kuaishou's core service provider, Magic Chopsticks is the main source of e-commerce livestreamers on the platform. It offers a customised plug-in to help livestreamers sell products, a service not offered by Taobao or other external providers. The company's partnership with Kuaishou has also been hugely beneficial to Magic Chopsticks as it has helped it attract lots of famous KOLs.
In another big move for the platform, Magic Chopsticks officially gained access to WeChat Channel's store on December 11 and it will help livestreamers sell products on the platform.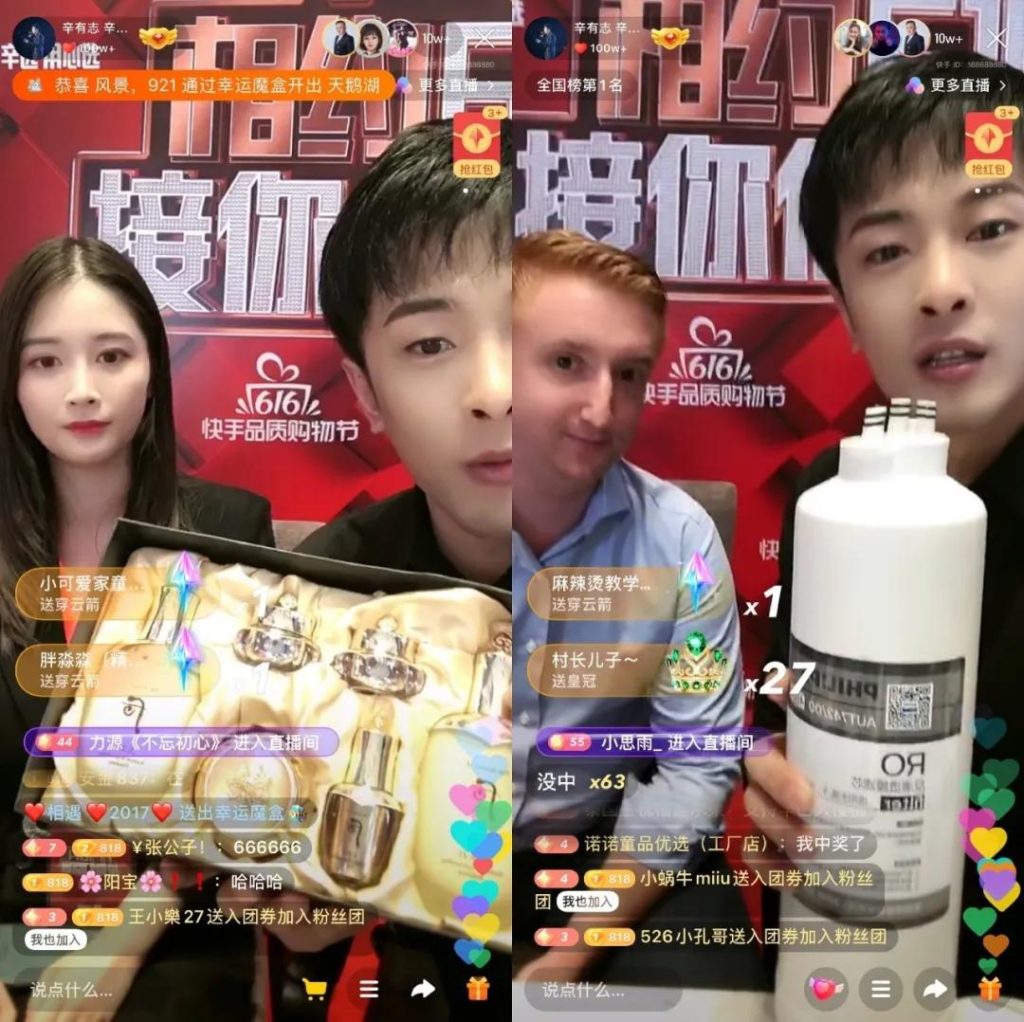 Later this month, Magic Chopsticks will also help Tencent's video platform WeSee to launch its livestreaming e-commerce business.
Magic Chopsticks has helped to grow livestreaming channels on the social commerce platforms that it partners with. Their service increases ease for both parties as they can contact Magic Chopsticks to resolve any problems.
E-commerce v social commerce livestreaming
Magic Chopsticks has tapped into an extremely lucrative industry: e-commerce livestreaming has grown to become an estimated 961 billion RMB industry this year. Both livestreaming and short-form videos are extremely popular in China and many platforms, such as Douyin, Kuaishou, Xiaohongshu, Weibo and WeChat, have integrated the two. The popularity of social commerce platforms, which provide direct links to products during videos or streams, are outstripping regular e-commerce sites, such as Taobao, for livestreaming.
But why?
Social commerce offers an easier and more efficient way to sell products. First of all, the process of opening a store on Taobao is much more costly and lengthy: sellers need to hire employees (designers, videographers, photographers) and pay a registration fee. However, livestreaming on social commerce platforms only requires a phone tripod or holder. Selling products on Taobao requires designing a shopping page, editing photos and videos and writing copy; by contrast, livestreaming simply involves talking about the product to your customers.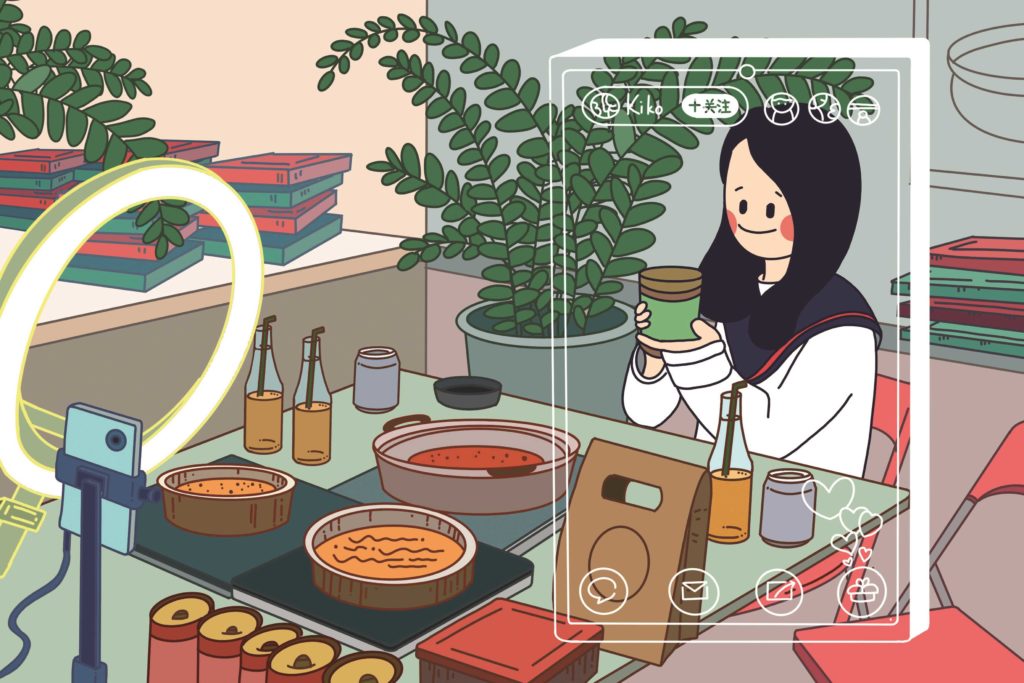 As merchants have appealed to the vast user base of social media platforms to gain more potential customers, livestreaming has expanded as a mean to promote sales. A store on WeChat offers a 1.2 billion strong audience, while Douyin has 600 million DAU – these figures are not comparable to the visibility in regular offline stores.
But what distinguishes one livestream from the next?
The use of KOL/ influencers in livestreaming is an effective marketing strategy to promote products and increase brand awareness. As such, Magic Chopsticks helps social commerce platforms increase sales and viewers by providing them with top-level KOLs. The company is providing a new e-commerce business model: S2B2C where the "supply chain, system or platform" work together with the "business" to serve the "customer".
Magic Chopsticks' unique business model monetises livestreaming trend
Magic Chopsticks has huge potential for growth in the future as e-commerce livestreaming has become embedded into mainstream retail in China. The platform has already developed partnerships with Tencent and Kuaishou and, if its new S2B2C model continues to prove successful, Magic Chopsticks is likely to see many more big clients on its doorstep.
Acting as a third party, Magic Chopsticks' new business model increases ease of operating and convenience for both parties with its pre-sale to after-sale customer service, training and supply chain services. E-commerce livestreaming will continue to expand in the future and Magic Chopsticks offers a way to connect KOLs, merchants, suppliers and social commerce platforms and help them monetise this trend.
---
Read more case studies about social commerce: