TikTok's parent company ByteDance has launched a new fast fashion womenswear brand, called "If Yooou". Currently, the online brand targets the mainstream Western and Northern European market, covering countries such as the United Kingdom, France, Germany, Italy, Sweden and more.
Focused on women's fast fashion, the brand sells anything from dresses to swimwear to fashionable tops and accessories. In terms of price, most articles of clothing range from 5 to 32 USD, with a cap of around 58 USD. The "low-cost route, high-quality service" service bears close resemblance to leading cross-border e-commerce market SHEIN, which, with the help of the almighty TikTok algorithm, rose to fame with its viral fashion haul videos.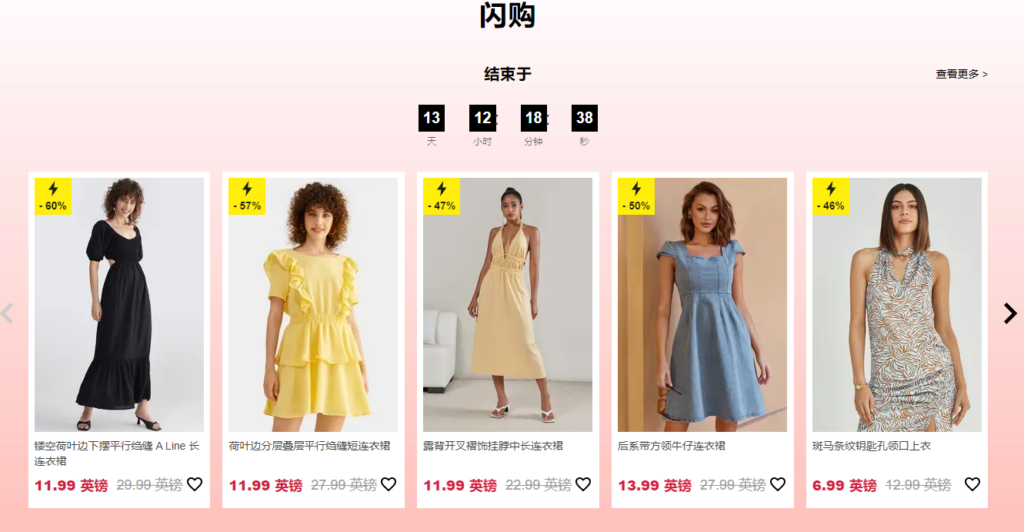 As a matter of fact, this is not the first time ByteDance ventures into women's clothing with a SHEIN lookalike. In early 2021, the Chinese tech giant launched its independent fast-fashion e-commerce portal Dmonstudio, benchmarking its performance with competitor SHEIN. However, on February 11, 2022, Dmonstudio announced it had shut down after only three months of operation.
While no official explanation was given for the closure of Dmonstudio, some speculate the lack of users to be a major contribution to its downfall. In its final days of operation, the website had only garnered 8,000 visitors per day and 16,400 web page views.
In order to prevent a similar downfall with If Yooou, therefore, ByteDance must focus on building unique features to attract and retain customers. According to Similarweb data, If Yooou's traffic in June 2022 was 351.7K, which increased in July to 436.7k, but fell by more than 50% in August 2022 to 177.1k. Nevertheless, the brand seems off to a decent start, as consumers have left dozens of positive comments on TrustPilot praising its customer service and fast shipping.
Overall, in launching yet another fast fashion womenswear brand, ByteDance shows that the closure of Dmonstudio has not stopped ByteDance's ambition to expand into global e-commerce. However, whether the SHEIN lookalike will truly take off in the market or if it will remain short-lived, only time will tell.
Join our newsletter