This article is part of our weekly series shining the light on an influential Chinese brand.
Zhihu has been described as the 'Quora of China', but it offers much more than the latter's question-and-answer database. Founded in 2010, it has expanded from solely being a platform where questions and answers are posted by the online community. Zhihu has become a multi-functional platform that integrates knowledge with e-commerce and social media.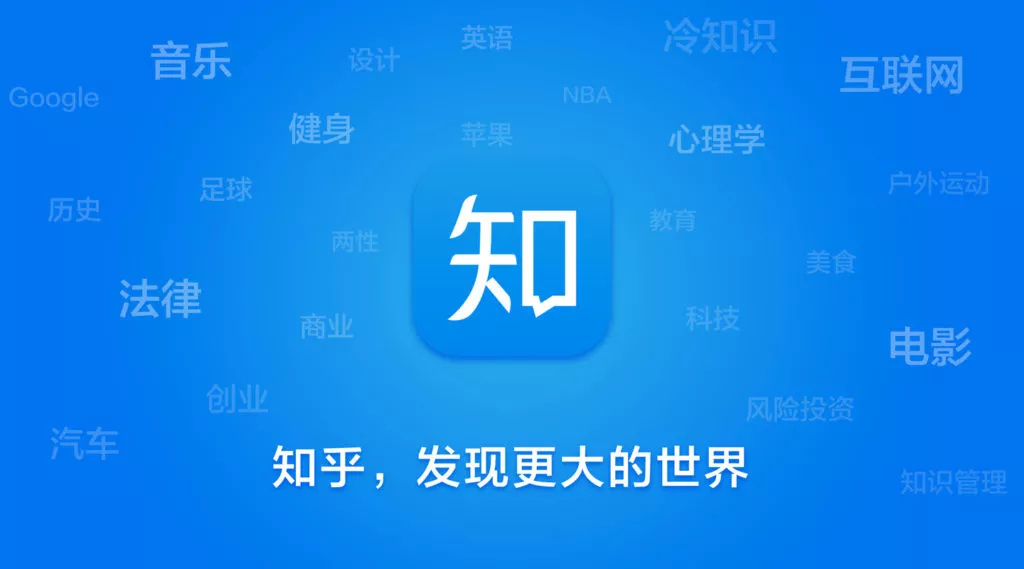 Ten years ago, Zhihu had only 200 users with 8,000 questions and 20,000 answers being shared every forty days. Fast forward to the present day and Zhihu has accumulated more than 44 million questions and 240 million answers and has a rapidly expanding userbase. The platform was home to more than 220 million users as of January 2019. As COVID-19 lockdowns forced many people online and seeking new forms of entertainment, the number of Zhihu members increased fourfold between the end of February 2020 and the year before.
Thanks to its impressive growth, Zhihu is preparing for an initial public offering on the New York Stock Exchange after filing an application earlier this month. The company, which has secured the backing of Tencent, aims to raise $1 billion through the IPO.
So how has Zhihu firmly established its position in an increasingly competitive market?
Diversity of content
Community engagement and social features: The platform is formed around a community who are eager to share questions and answers and engage with each other. Many people turn to the platform to learn new skills and acquire professional knowledge.
The platform encourages wider engagement with the Zhihu community and users can 'upvote' or 'downvote' answers. Users can also share their moments (pictures, words, videos, votes) to different clubs which connect people with similar interests.
Trending topic list: Similar to Weibo, Zhihu has a trending topic list to inform users about news in China and the most widely discussed topics on the platform.
Personalised content: The platform is powered by AI to tailor content feeds and recommendations to individual users.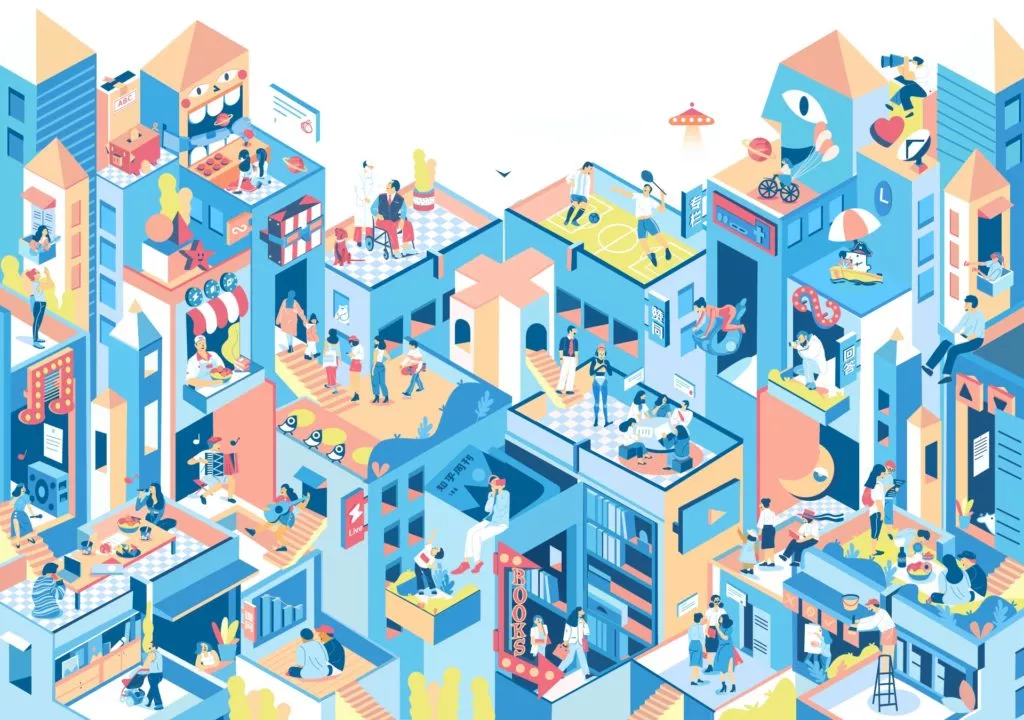 Influential creators/experts: Zhihu became popular due to the presence of experts and influential creators who have joined the platform's community to answer questions. Well-respected faces on the platform have included computer scientist Kai-Fu Lee and businessman and writer Xu Xiaoping, among others.
Video content: Users can watch films, documentaries, and TV series on the platform. Creators can also upload videos to Zhihu and receive a commission based on video views. The Haiyan program ('Sea Salt Program') assists creators to develop video content with AI voiceover and automated subtitles. Zhihu also offers free traffic, training and business collaboration in order to attract high-quality video creators from Weibo, Douyin, Kuaishou, Bilibili and Xigua.
Paid content: Zhihu users can pay for a full membership to access audiobooks, e-books, live events and magazines covering a huge range of genres. Behind the paywall, users can also complete a range of personality tests and quizzes which analyse an individual's relationship, health, career, study prospects etc.
Integration of social commerce
'Good product recommendation' program: Zhihu launched the 'good product recommendation' program to help creators monetize on the platform. Those with the feature can add a 'product card' to answers, articles, videos and livestreams on Zhihu. The card provides a direct link to a product from e-commerce platforms JD, Taobao, Suning, Pinduoduo, Zhihu or Meituan. If the user buys the product, the 'card owner' will receive a commission.
In order to be eligible for this feature, creators must:
Have a creator rank above 4, i.e. they regularly post content
Have an account that has been registered for more than 90 days and follows Zhihu's community rules
Have an individual account, not a business account
Post original content only
Livestreaming: Livestreams on Zhihu don't have to be knowledge-based, and many focus on e-commerce.
Creators can promote products from their Zhihu store during streams: the livestreaming room contains a shopping icon that takes users directly to the 'product card' or a livestreamer's store. Like many of the other big livestreaming channels, Zhihu users can send virtual gifts to hosts.
Zhihu's topical campaigns
Zhihu launched a campaign called "Women's Voice" for this year's International Women's Day. Six famous Zhihu female creators were invited to host events and answer questions covering a wide range of topics, including women's health and career progression.
How can housewives distinguish between life and work when the workplace is actually home?

How can I remain in a positive mindset after giving birth?

What should women know before having the HPV vaccine?

Example questions listed on Zhihu
The questions aimed to help female users, who make up 43.1% of Zhihu's user base, understand more about issues related to women which are not widely discussed or often considered taboo topics. The campaign gained 72.69 million views on Zhihu.
The opportunity for international brands
International brands can set up a business account on Zhihu which allows them to post articles or answer questions related to their products. They can also add their product shopping links to an article or answer on the platform. For example, Dyson wrote an article about the suction power of vacuum cleaners with a recommendation for their products.
Zhihu's dramatic transformation
The Chinese internet environment has changed rapidly over the last ten years which has made it necessary for Zhihu to introduce numerous features which have transformed it from its sole original function as a Q&A platform. Chinese netizens have an unrivalled demand for new and exciting features, especially those that make their life more convenient. If platforms cannot catch up and meet users' expectations, they will fail in the market.
As a knowledge-based platform, Zhihu faced growing competition from video platforms, such as Douyin and Bilibili. These platforms have changed the ways in which people acquire information. The popularity of video content has rocketed due to its ability to combine education and entertainment. As a result, as with Zhihu, almost all of China's key online platforms have launched livestreaming features and video content to compete.
---
Read more: