Oscar Wilde once wrote: "A fashion is merely a form of ugliness so absolutely unbearable that we have to alter it every six months". Now that the solar term lidong has marked the start of winter, the happiness-inducing bright-coloured dopamine dressing seems to have faded into the corners of the hippocampus like a distant memory.
Lessons in chemistry
Filling the void left by dopamine dressing is Maillard dressing, coming from another chemistry-related term. The Maillard reaction refers to the browning effect that reducing sugar and amino acids produces. It gives colour and flavour to many cooked foods such as steaks or breads. The reaction was named in 1953 after French chemist and physician Louis Camille Maillard, who first described the browning effect in 1912. In the context of fashion, it basically means the colour brown.
Unlike "dopamine dressing", which is a term coined by fashion psychologist Dawnn Karen to describe how dressing can affect moods, "Maillard dressing" is actually a manufactured phrase. It was created to capitalise on the former trend's popularity. While "dopamine dressing" evolved from an imported philosophy, Maillard style is entirely homegrown.
Back in August, when Dopamine dressing was still in vogue, GQ China announced an event to introduce "Maillard dressing" as a follow-up to the summery style. Interestingly the Douyin fashion influencer 白昼小熊 (Baizhou Xiaoxiong), who popularised dopamine dressing over the summer, was also present at the event, dressed head-to-toe in shades of brown.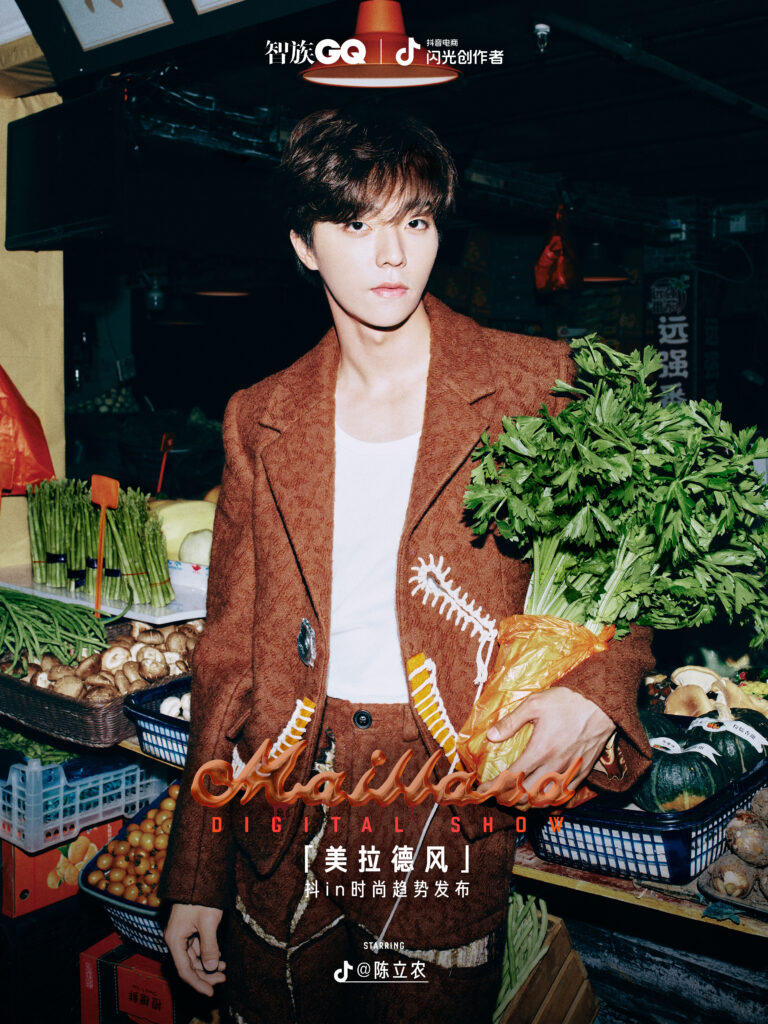 Now is the winter of our content
On Weibo, China's Twitter-like microblogging platform, the topics #美拉德穿搭# ("Maillard dressing") and #美拉德风# ("Maillard style") have 200 million and 22.53 million views respectively. Meanwhile, related topics with celebrities also perform well on Weibo. #王鹤棣美拉德穿搭# ("Dylan Wang Maillard dressing") gained 130 million views, while #鞠婧祎美拉德风# ("Ju Jingyi Maillard style") got 100 million.
On Xiaohongshu (RED), there are over 3 million notes containing the word "Maillard". Among them, there are more than 476,000 notes about "Maillard dressing" and 238,000 notes with the keyword "Maillard style". Popular notes such as this inspo video can easily stack up over 10,000 likes, while this explanatory note gets nearly 4,000. How-to notes about styling and colour coordination are also popular on Xiaohongshu.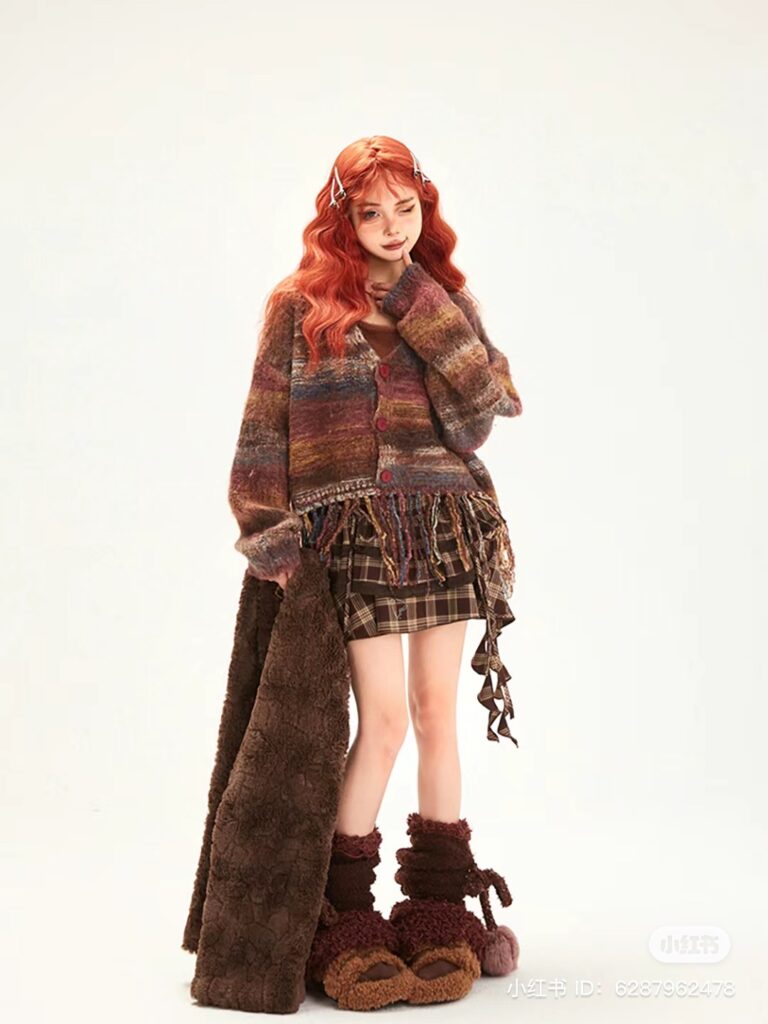 Maillard style has already spilt over into beauty, skincare and somehow back to food. Chocolate, coffee, caramel, anything brownish can profit from this trend. Autumny delicacies like persimmons, pumpkins, sweet potatoes and chestnuts are also included. It didn't take long for Maybelline to combine beauty and coffee (and Citywalk for good measure) for the ultimate buzzword event. Even brown-furred pets are now animals of fashion.
The browning version
Chinese language publications rave about Maillard looks from brands such as Miu Miu, Max Mara, Hermès and Coach, as well as international celebrities like Hailey Bieber, Lisa and Rosé of Blackpink, or supermodels Elsa Hosk, Bella and Gigi Hadid. However, some observe that the focus on brown and khaki bears resemblance to the earth tone that used to return each autumn.
Arguably this is what makes the style catch on. Earth tone has become a tried-and-true recipe since it was revived in the mid-1990s by the likes of Prada. Indeed, in early October, the UK version of Harper's Bazaar points out that brown was on its way to rule this autumn, based on the AW23 catwalk trends. The colour fits with the "quiet luxury" concept, being both neutral and flattering, while easy to combine with other colours. An important insight from Harper's Bazaar is that colour also dominated the SS24 shows. With Tom Ford, Ferragamo, Saint Laurent, Louis Vuitton and Loewe all going brown, "Maillard style" likely won't be a "one-season wonder".
Good enough to eat
Combining an esoteric chemical term with a familiar look, the marketing of the "Maillard style" provides a defamiliarisation that refreshes existing concepts. The combination of culinary ideas and fashion also further brings interest to the term. The association of the colour with various foods that show the browning effect also brings joy to consumers. In this sense, Maillard style is indeed the spiritual successor of dopamine dressing.
Down the rabbit hole of culinary fashion styles, the "Madeleine style" is waiting to take over the autumn-winter palette. Or palate, since the emphasis here is no longer the colour, but the sweet and delicate taste, as well as the aristocratic sophistication it inspires. This recalls the "old money" style, a similar idea to "quiet luxury", that is also popular now. Tweed jackets, bows, balletcore and preppy items are the basis of this new style. Also, high-end textile is a must.
Whether this Madeleine episode will take hold like Maillard and dopamine remains to be seen. Although as winter draws near, without the constraint of colour, Madeleine might come back in spring in another guise like earth tone has.