In a special spring collaboration, Xiaohongshu R-Space launched a digital blind box collection of the popular cartoon drawing Toby.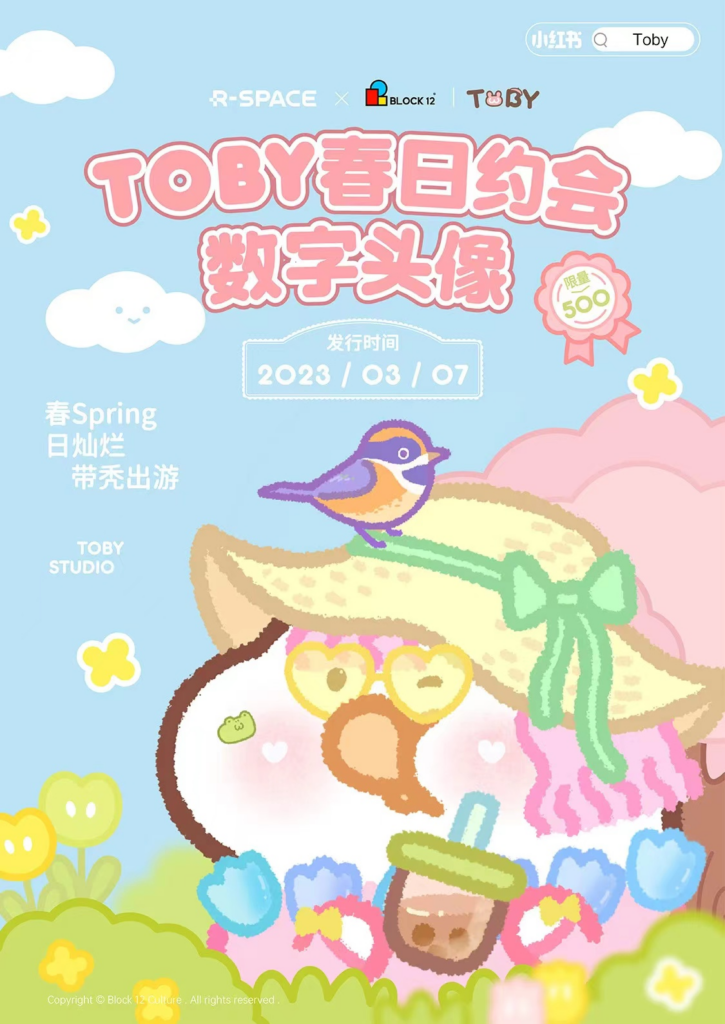 Labelled "Toby's Spring Date", the digital collection landed on R-Space on March 7 with a limited sale of 500 copies at the price of 129 RMB (18.68 USD) each. It comes with 9 layers and more than 400 hand-painted styles. In total, there are 500 unique avatars that can be generated.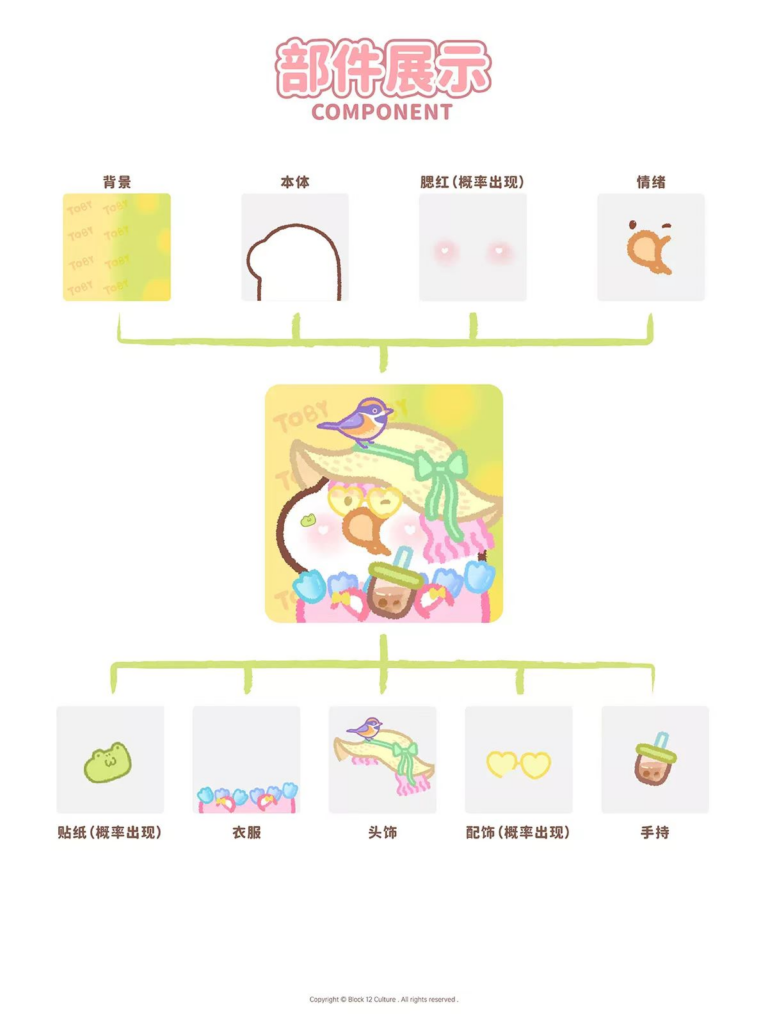 Owners of Toby digital collectables can enjoy secondary creations, LLJ Station claw machine discounts of up to 20% and more benefits and activities. Moreover, they can enter the exclusive community to participate in the digital blind box and Toby plush product giveaways.

At present, China's blind box craze is booming, with the market size expected to double by 2024 at a whopping 30 billion RMB (4.6 billion USD). Many Chinese consumers love their surprise content, which allows brands to build rich narratives time and time again. At present, white-collar women and Gen Z university students in first-tier students make up the core consumers of blind boxes.
With blind boxes, artists can directly engage with their audience and earn from every NFT they create, including resales. Meanwhile, fans can acquire digital collectables they can display, swap or sell. By combining game theory, randomicity, fan power, and exclusive content from leading creators, blind boxes capture the best elements of NFTs and wrap them into fun consumable packages.
Join our newsletter