On June 30, American designer brand Tory Burch held a three-day summer pop-up party on the streets of Shanghai. Undergoing a stunning transformation to summery hues of white and blue, Xihua Pavilion on Yuyuan Road became a vibrant gathering spot for fashion enthusiasts, celebrities, actors, singers, and online fashion influencers.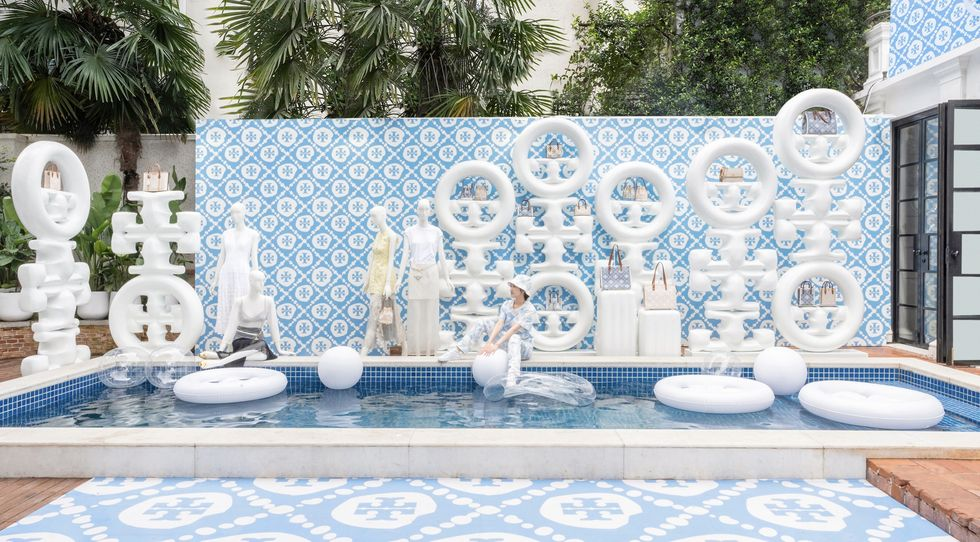 Under the theme "Destination Anywhere", the event drew in notable figures, such as Qiao Xin, Li Randi, and Hu Lianxin, for an unforgettable celebration of style and creativity. The venue also featured an enticing swimming pool installation, an ice cream stand and special performances by singer Wei Ruxuan.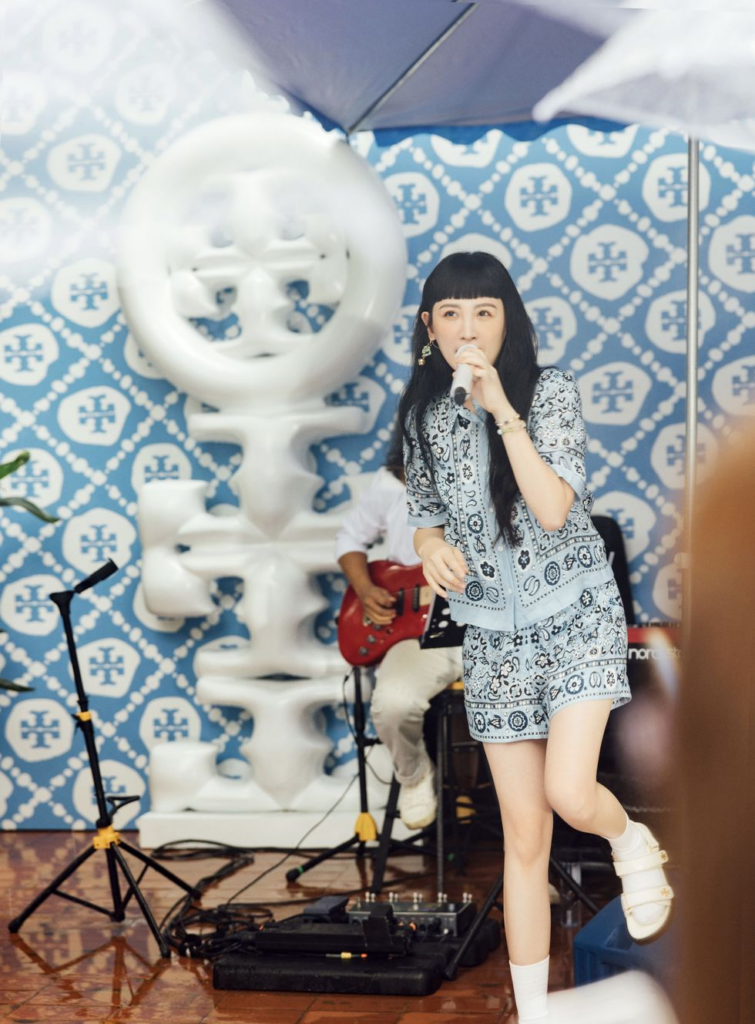 Another highlight of the occasion was the brand's iconic T Monogram inflatable device, which illuminated the space and symbolized the unending exploration of summer's possibilities. The installation space, aptly named "T Monogram" officially opened its doors to guests from July 1 to 2.
Throughout the event, guests were also treated to a sneak peek of Tory Burch's early autumn series, featuring an array of stylish bags, chic shoes, and captivating ready-to-wear pieces which incorporated intricate prints, weaves, and other creative elements.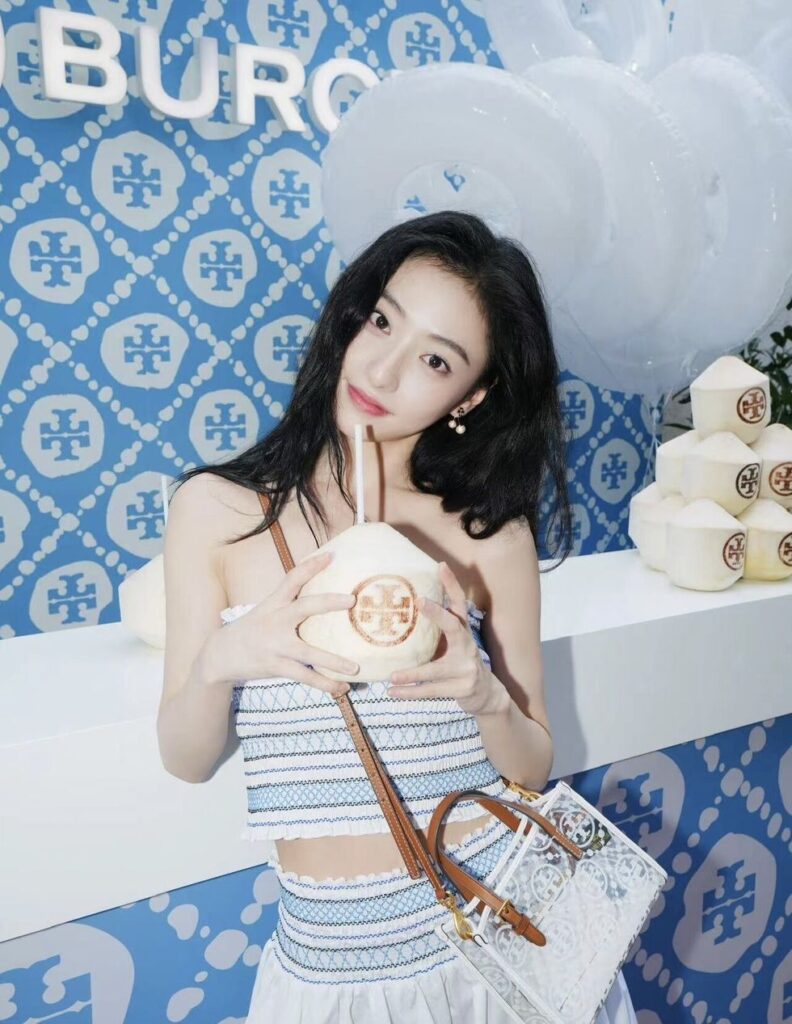 Meanwhile, due to the presence of high-profile influencers, it did not take long for the summer pop-up to gain widespread interest online. On the Chinese social media platform Weibo, the hashtag "Destination Anywhere" managed to amass a whopping 32.587 million views with 164,000 related topic discussions to date. The pop-up was also covered by various fashion magazines, from Cosmo to Marie Claire.
Overall, Tory Burch's "Destination Anywhere" summer pop-up party served as a way to gather fashion lovers far and wide while marketing themselves offline in the Chinese market.
Join our newsletter