Hot on the heels of Fendi's viral collaboration with Chinese tea chain Hey Tea, another LVMH-owned luxury fashion label, Louis Vuitton, is partnering with three local Chinese coffee brands.
From June 25 to July 9, Shanghai residents can grab coffee in a Louis Vuitton-branded cup at one of three pop-up bookstores scattered across the city. Each bookstore is housed inside the outlet of a different coffee chain – MANNER, Metal Heads, or Plusone – and each bears the colour of a different LV City Guide, the fashion house's twenty-year-old travel book series covering 30 destinations.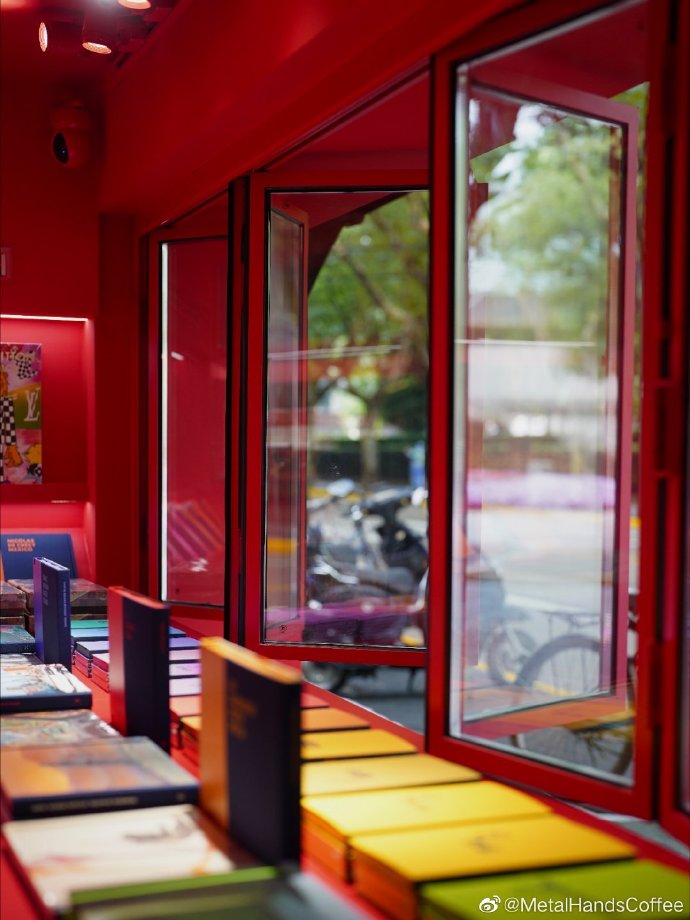 The Fengxian Road outlet of MANNER Coffee has transformed into a turquoise travel-themed kiosk where customers can "see the city from Louis Vuitton's point of view" and "explore the art of travel" through the luxury brand's own printed collections. Coffee lovers can also head to the Metal Hands "little red house" on Yongjia Road or to the yellow hole-in-the-wall on Wukang Road courtesy of Plusone, both in Shanghai's former French Concession.
The buzz surrounding the Fendi x Hey Tea campaign that ran from mid-May to mid-June was owing to a Fendi branded paper bag, which came free with Hey Tea's 38 RMB (5.27 USD) two-drink package. Consumers joined long queues in the hopes of clinching this deal, joking that it would be their only chance at owning a luxury product.
Sticking to this successful formula, the Louis Vuitton campaign is hooking potential customers with a canvas hold-all featuring the Louis Vuitton City Guide logo. However, the canvas bag is available only to those who purchase both an LV City Guide and photo album, amounting to a total of at least 580 RMB (80 USD) after discounts, according to Beijing-based Phoenix New Media.
The high barrier of entry to receive the gift caused a stir on social media as netizens debated whether it was worth the price. On China's Twitter equivalent Weibo, the topic "LV Shanghai bookstore canvas bag at least 580" garnered 140 million views and one news outlet posted a poll asking "Would you spend 580 on a canvas bag?" to which 75% of respondents said no.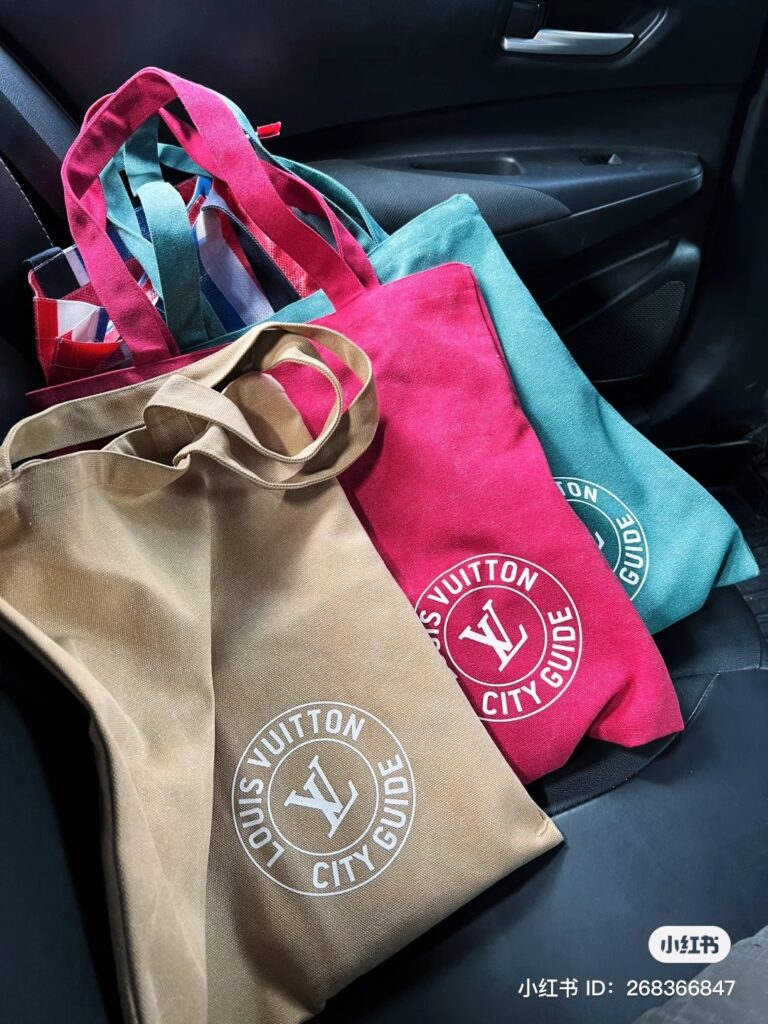 In one scathing post criticising LV and mocking low-income consumers drawn in by the offer, one Weibo blogger said the bag has printed on its surface three invisible characters – stupid, poor, and vain.
These types of reactions are unlikely to ring alarm bells for LVMH. While lower-income consumers may balk at these prices, the offer is enough to draw in many middle-class urbanites who are more willing to splash out on a product linked to travel and therefore to cultural prestige. Between the Xiaohongshu influencers flocking to the bookstores for photo opportunities and the outraged Weibo bloggers, the campaign achieved its goal of attracting huge attention, ultimately underscoring that LV is a desirable brand name.
Join our newsletter