With the purpose of introducing western brand-name goods to local consumers, China's cross-border e-commerce platform Tmall Global has initiated a project named "Hello China", capitalising on its intimate knowledge of online channels to provide tailor-made localisation strategies for 100 emerging labels.
Due to major cultural differences, western brands are unsure about how to implement suitable strategies to capture market share in China, whilst local consumers possess diversified needs and rising curiosities about imported goods. Having spotted a gap in the market, Tmall Global will endeavour to focus on product promotion, cross-border logistics, digital content creation and market trends to assist 100 western players in accelerating localisation through local business ecosystems such as live stream, content creators and social media platforms.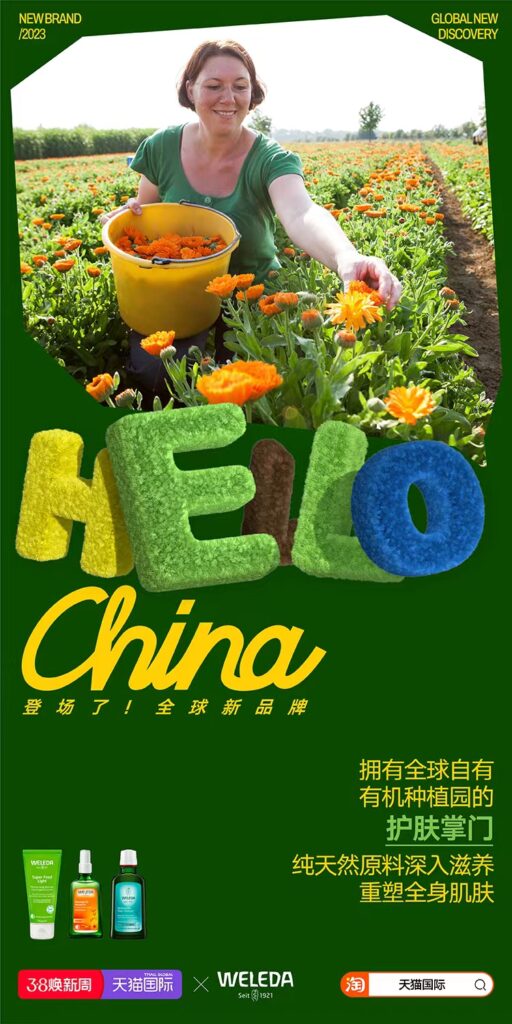 By the end of 2022, up to 40,000 foreign brands from 90 countries inked agreements with Tmall Global to engage with local consumers, among which, skin care products, nutritional pet food, probiotics and Japanese vintage appeared to be the trendiest categories with sales increasing over 100% yearly.
Furthermore, China's e-commerce industry witnessed a 20% growth in cross-border sales over the past three years despite the pandemic, which has become an essential driving force of the local market and a bridge connecting China to the rest of the world. With the execution of the target marketing measures, Tmall Global has become a powerhouse for foreign brands' debuting in China amid the country's e-commerce phenomenon.
Commenting on the "Hello China" scheme, Huanhuan Yu, spokesperson of Tmall Global said, "it's important to rebuild the suspended communication between foreign and domestic marketplaces over the past three years… and more health products will be imported to address local consumers' growing health consciousness in the post-pandemic era."
With the bourgeoning evolvement of the local e-commerce industry and Tmall Global's extensive experience in product promotion and consumer interaction, more western brands may make appearances on the platform. While supporting foreign players in adapting to the local landscape, "Hello China" is taking this opportunity to raise the profile of homegrown brands on the global stage and further accessing international resources.
Join our newsletter