The e-commerce empire of China's tech giant Alibaba is striving to reform the online shopping experience with Taobao (one of China's biggest e-retailers) set to unveil a "Metaverse Shopping" scenario at the upcoming '618' Shopping Festival, the second-largest e-commerce shopping day in China that falls on 18 June, closely behind Singles' Day (11 November), aka Double 11.
It is reported that a special task force responsible for developing and optimising the virtual shopping centre has been established by Taobao in the run-up to the promotional season. The key to this revolutionary step is to provide online shoppers with an immersive and interactive digital experience without wearing any virtual reality equipment, according to the Chinese tech media outlet Tech Planet, quoting an insider at Taobao. Such efforts would allow the new technology to be more accessible to ordinary people, thus, levelling up the consumer experience for all.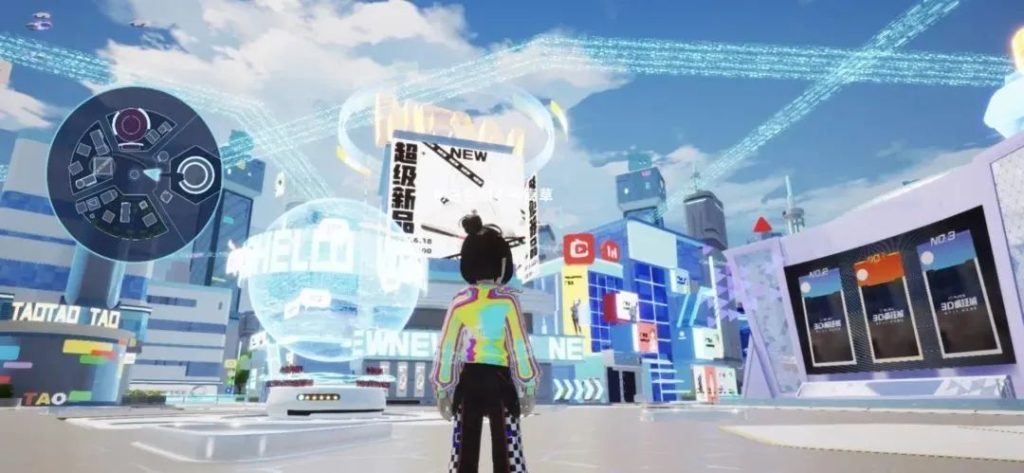 A test demonstration video reveals that Taobao's "Shopping Metaverse" replicates real-life scenarios with a futuristic twist, including streets, rotatable skyscrapers and an information board hanging in the air, teasing viewers with different virtual experiences that the hyped buzzword can afford. It is understood that a mobile phone is all that is needed for users to explore the digital shopping centre, which is used to remote control a virtual being in the 3D world and can also interact with others alike on behalf of users, enriching the online shopping experience.
As e-commerce continues to gain traction in China, market players are locked in a heated battle with the presale of one of the country's biggest online shopping seasons kicking off on 27 May. With a live streaming session hosted by China's top live streamer Li Jiaqi garnering 110 million tune-ins in just two hours, it can be seen that the appetite for online shopping remains huge. The enthusiasm has been pushed further due to recent local COVID lockdowns, restricting offline activities. As a result, an enhanced digital experience should be at the core to pull off a continued sales momentum on this crucial shopping festival.
Join our newsletter