DearBOYfriend, an emerging Chinese grooming brand, has stepped onto the soil of Web3 by teaming up with the popular NFT (non-fungible token) IP Bored Ape Yacht Club (BAYC) 9279 in the lead-up to the second-largest online shopping festival on 18 June, widely known in China as "618".
The move taken by the 500-day incubation of Zanyi (or GoodIdea, a Chinese media company), is also part of the latest comprehensive step into this hyped technology by the group. The collaboration follows the launch of 'goodverse', a virtual space tapping into the buzz of the metaverse, designed to level up brands' content production and enable more efficient engagement with their audience through the integration of virtual human beings, digital collectibles, and an immersive 3D experience.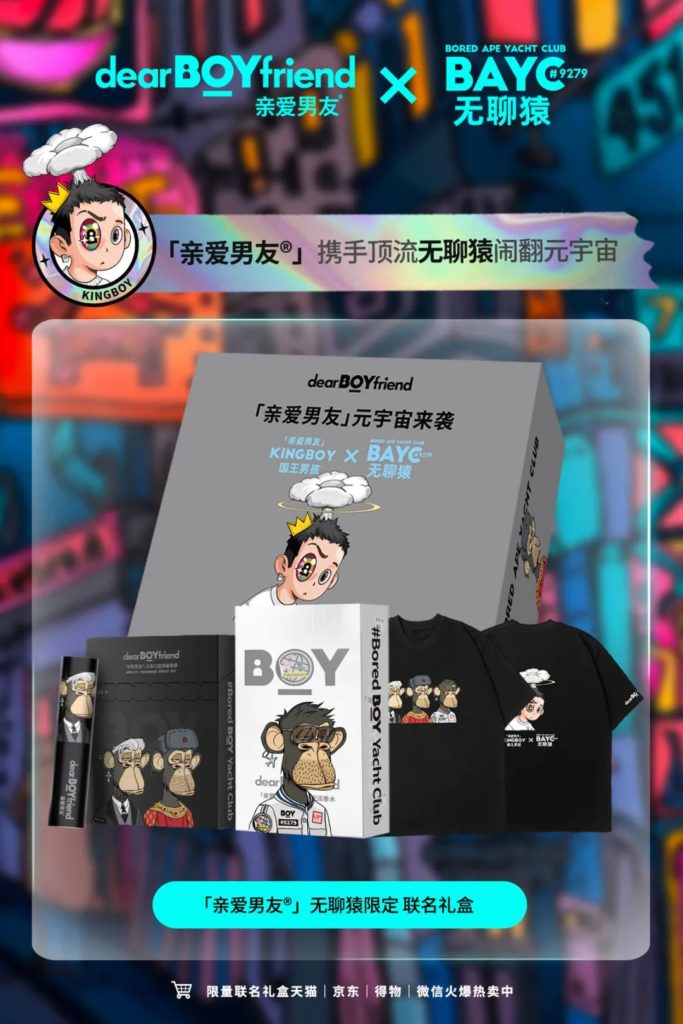 The partnership gives birth to a gift box that includes a T-shirt with the hit IP imprinted, and two of the brand's signature offerings: their Pilot Perfume and an oral refreshing spray. Thanks to the "generous" copyright approach that BAYC provides, which grants the holder of an Ape the right to reproduce the original image and create derivative works, the collaboration reflects the concept of "decentralisation" that is at the core of Web3.
It allows the brand to better leverage one of the most expensive NFT collections, bringing in collaborative products that are compatible with its overall image, thus further adding to its brand value. As a result, the original artwork has been adapted into two versions, a pilot Ape and the other in a suit, a nod to dearBOYfriend's products.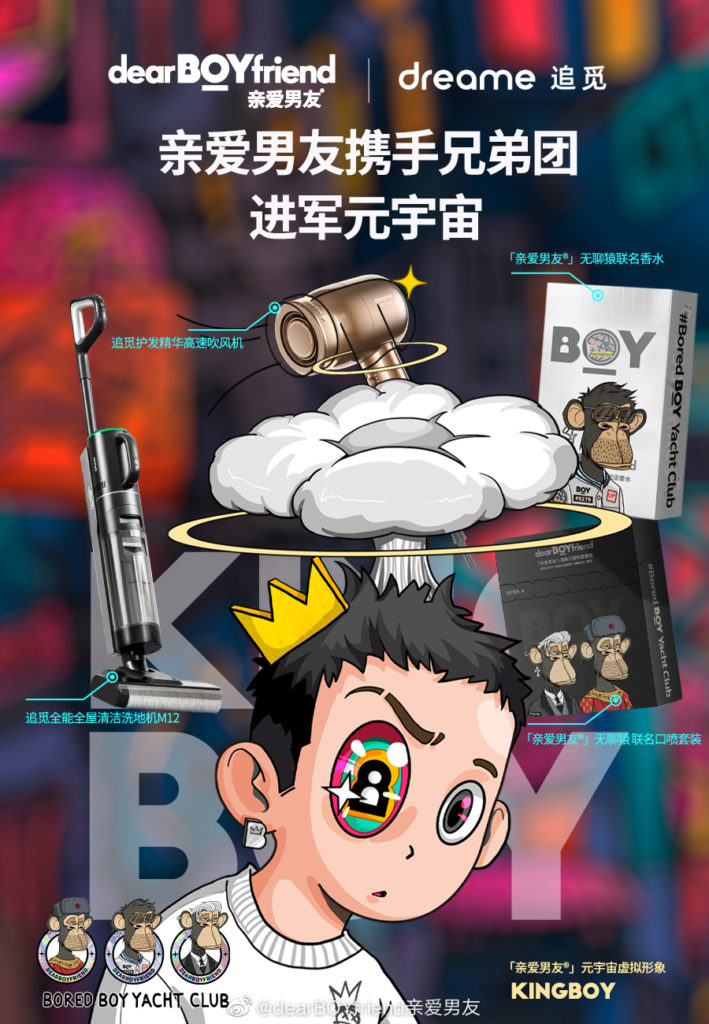 Meanwhile, the brand has also unveiled its own NFT, 'KINGBOY' the brand's digital character, that is also open for users to recreate, maximising the "decentralised" feature of the virtual artwork while strengthening the brand's bond with its audience through such interactive activities. A virtual space known as "KINGBOY SPACE", on the other hand, is a virtual user community established to pool the brand's private traffic, with the NFT acting as a ticket to entering the advanced digital world.
The brand's series of efforts have signalled the huge potential of Web3 in facilitating the innovation of marketing amid the digital revolution. And building a virtual ecosystem where users have more autonomy in interacting with brands, enables a closer relationship between brands and ordinary people, which will be key to the transformation into a decentralised era.
Join our newsletter