As of May 26th, Chinese citizens are only a step away from experiencing the Metaverse. Earlier today, Beijing-based VR company STEPVR officially released 'Gates01', the first product to commercialise this virtual realm.
With the click of a button, users will be immediately transported to a virtual reality in which they can run and move about freely in an "infinite expanse" all while staying within the span of 3 square meters.
From the moment they strap on their VR headset, tactile vest, and motion capture gloves, they will be able to experience all five senses in a completely immersive environment. In this world, everyone can become the main character.
Ever since its inception in 2013, STEPVR has had its eyes set on bringing this sensory experience to life. During an online press conference, STEPVR founder Guo Cheng stated that "instead of pointing and poking around pads and phone screens, we take on a virtual human role and actually step into the metaverse world, where we can run, touch things inside and even smell".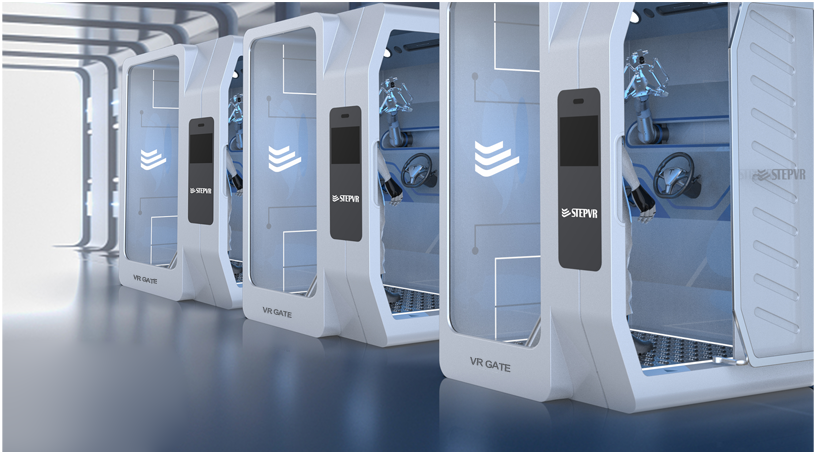 While most VR experiences are quite limited to all-in-one machines that only bring visual and auditory experience, Guo Cheng understood that there is no real immersion without the sense of touch, smell and infinite movement. Knowing this, their team worked diligently to produce an omnidirectional motion system that allows users to feel as though they are moving in an infinite space.
Prior to 'Gates01', the ambitious STEPVR launched a multiplayer game called "Future Battlefield" in 2019, which could support up to 40 people to compete in VR in a space of 1000 square meters. In this VR game, users are able to move freely with the help of laser positioning and motion capture for accuracy. At the moment, "Future Battlefield" has built over 140 across the country and will likely expand further as 'Gates01' gains traction.
It is said that 'Gates01' will be available in July after its first launch in China and gradually make its way to shopping malls and communities. Once they expand domestically, they plan to accept orders from Singapore in October 2022 before fully opening to foreign markets in 2023.
Join our newsletter