A year into the race of building the Metaverse, the most hyped tech trend that captured the world since last year, with the hype on the way to reaching the next level. From Facebook's rebranding as Meta, and Tik Tok's owner ByteDance heralding Metaverse in China by acquiring the VR start-up Pico. In addition, the virtual space Xi Rang (or Land of Hope in English) was launched by Baidu (China's answer to Google), and more global players have been rushing into the digital battlefield.
Joining the latest Metaverse push in China is Huasheng Media (a media group that works with serval foreign magazines including The New York Times Style Magazine) and Alimama (an online technology platform under Alibaba). The two partners dropped a virtual magazine, entitled MO Magazine on 9 February, replacing conventional reading experiences with an immersive virtual reality afforded environment.
This new medium is one guided by one of China's most popular meta-human virtual beings Ayayi, and the beloved Chinese actor Jing Boran, extra leverage of these hit figures' influence in China, while tapping into the craving for Metaverse.
The digital space creates an exotic ambiance where viewers can explore the human civilisation in a digital museum that also archives the evolution of the earth with an audio narrative. This allows the reading experience to be more interactive, as viewers are not only players but also creators of the digital land, who can also contribute to the virtual "human evolution".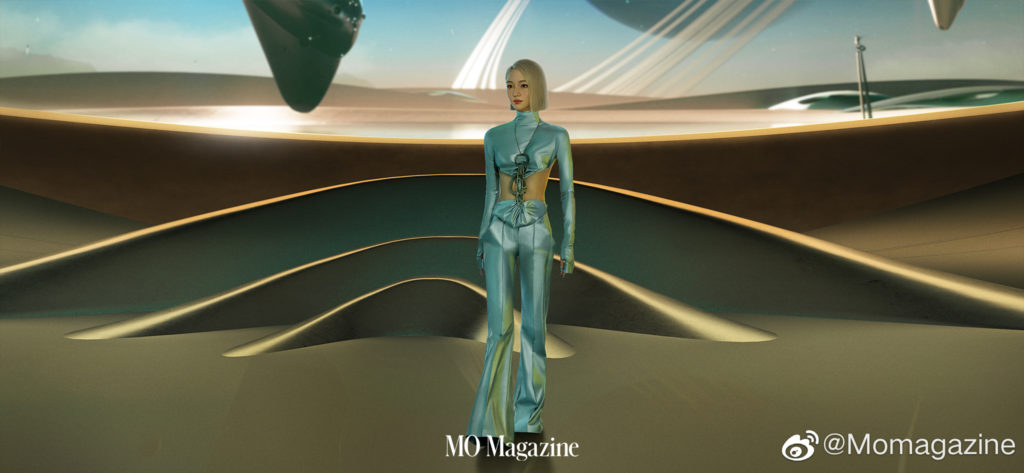 Meanwhile, it is reported that 88% of readers who completed the virtual reading have been rewarded a Metaverse Spaceship ticket, providing a further incentive while showing the publisher's ambition in advancing its making of Metaverse.
As a result of such efforts, this digital magazine turns out to be more playful and therefore, more engaging. It is understood that the virtual magazine has already been viewed by more than 400,000 readers within just two days, with interest growing as the hashtags relative to the launch of the magazine have begun trending on Weibo, drawing in millions of views on the microblogging site.
The futuristic cover features the two popular personalities and naturally turns out to be the biggest hook, as many are appealed by the sci-fi texture. Others are impressed with the idea of combining human history with a hypothetical future, which appears to have fuelled the curiosity about trendy modern technology.
Read more:
Join our newsletter