China's Gen Z has once again shown that they are reliving their childhoods, as the latest collaboration between the American fast-food chain KFC and the viral video game Pokémon, dedicated to the upcoming Children's Day (1 June) in China excites not only little ones but also sees a lot of buzz in young adults, with the dancing yellow Psyduck becoming a national sensation.
Revealed on 21 May, customers who order any of KFC's meal sets priced between 69 and 109 RMB ($10.31 and $16.28) will receive one of the Pokémon-themed giveaways, which include a Pikachu water bottle, a music box, and the craved Psyduck music box.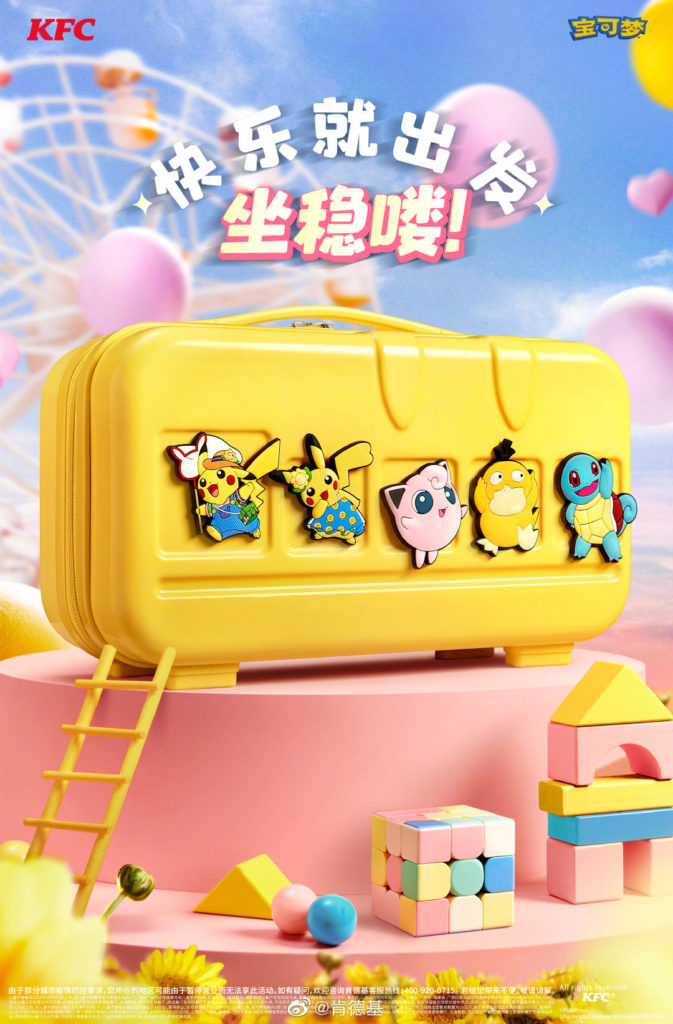 It is reported that the yellow duck quickly went out of stock at several KFC outlets across the country in just three days following release. And the toy soon arrived on online second-hand marketplaces including Xianyu, with speculative online sellers reselling the sought-after product at prices as high as 3,000 RMB ($448.08), according to the Chinese media outlet AI Finance.
In response to online speculation, the fast-food giant attributed this to "individual behaviours that KFC is not associated with" and denied supply to facilitate such activities, which has drawn in more than 110 million views on China's largest microblogging site Weibo as of 25 May.
Moreover, "eating helpers" also re-emerged amid the buying frenzy, promoting their service with the tagline "Calorie for me, Psyduck for you," to help those who placed multiple meal orders to get the dancing Psyduck. Such enthusiasm has made this cartoon character another craved toy IP (Intellectual Property), reminiscing the momentum of Disney's Lina Bell, Pop Mart's Dimoo and Bing Dwen Dwen, a panda mascot for the 2022 Beijing Winter Olympics and shows continued endorsement of the adorable plaything amongst China's young demographic of consumers.
Alongside the craving, however, also resurfacing is the issue of food waste, the same subsequent concern that almost spoiled KFC's last hit blind box collaboration with the beloved Pop Mart character Dimoo, which resulted in the blind box expert suspending its cooperation with the food industry to avoid being involved in related controversy amid China's stiffened scrutiny on food waste as a result of "irrational consumption".
Join our newsletter