Starbucks has launched a brand new retail channel in China called "Starbucks Curbside" to provide on-the-go orders for customers. Made in partnership with Alibaba-backed web navigation company AutoNavi, the coffee chain's curbside service leverages real-time route planning and positional tracking technology to deliver the convenience of a drive-thru with minute precision — and minus the wait.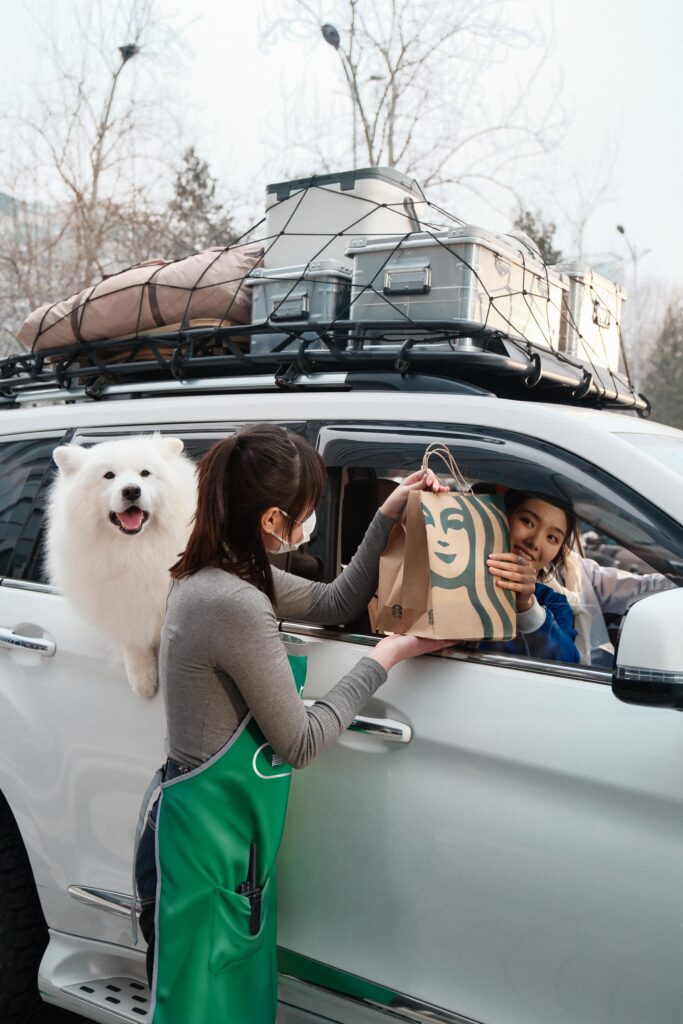 Users only have to input their destination on AutoNavi's Amap, click on the Starbucks Curbside icon and place their order at a Starbucks store along the route. During this time, a customised backend system will constantly update customers' arrival times to the store in real-time. In addition, the app will automatically calculate the right times for baristas to craft the beverages and deliver them to a designated pick-up point. Meanwhile, customers can receive real-time voice messages during their journey, updating them on the status of their orders.
As of March 21, the service is now available in 150 stores in Beijing and Shanghai, with plans to roll out to over 1,000 stores across China over the next year.
"Designed to help customers navigate the hustle and bustle of urban lifestyles in China, Starbucks Curbside exemplifies our relentless pursuit of innovation in service of our customers. We have created a revolutionary new retail channel, offering customers elevated convenience enabled by Amap's precise geographical positioning and time estimation technologies," stated Judy Zhang, VP of digital ventures at Starbucks China. "On arrival, customers only have to roll down their car windows to receive their favourite handcrafted Starbucks coffee on time and with the same quality, along with a warm greeting by our waiting Starbucks partner, just as if they were enjoying it in-store."
Prior to the launch of Starbucks Curbside, Starbucks China relied mainly on in-store consumption to attract its customers. However, with the emergence of local coffee chains such as Luckin Coffee, more and more consumers have turned to order coffee on food delivery platforms. By creating a curbside coffee service, therefore, Starbucks shows the company's efforts in dealing with fierce competition in China as well as adapting to the fast-paced lives of consumers.
Join our newsletter