The brainchild of two of China's most up and coming fashion designers, SHUSHU/TONG is now landing in Hangzhou for a limited-time concept store.
The "rose living room"-themed pop-up store opened in Hangzhou's MixC shopping mall on April 12. This comes less than a year after the opening of the label's flagship store in Shanghai's JC Plaza in August 2022. The interiors of both stores borrow from the brand's 2022 Autumn/Winter collection, which heavily featured red flowers and green sprigs against a white background, alongside statement sleeves and an abundance of lace.
Playing on the theme of a "young lady's boudoir", the Hangzhou store exaggerates this floral aesthetic further. Cream wallpaper with huge pink roses lines the walls and the plush cream curtains paired with the warm lighting allude to the cosiness and privacy of a bedroom.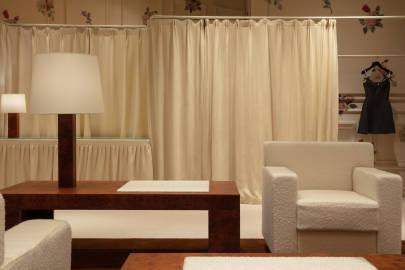 The duo behind the designs are two Gen Z graduates of London College of Fashion, Liu Leishu and Jiang Yutong, who both hail from Chengdu. Established in 2015, SHUSHU/TONG is a self-proclaimed celebration of hyper-femininity. According to its website, SHUSHU/TONG pieces are made for women who love "unabashedly feminine details" (ruffles, bows), and have a "relaxed and cool attitude" (not too prim and proper).
In the label's designs, these feminine details are taken to the extreme, subverting expectations of girly aesthetics as vacuous and turning them into something bold and unsettling. The designs are also inspired by pop culture, in particular anime and manga.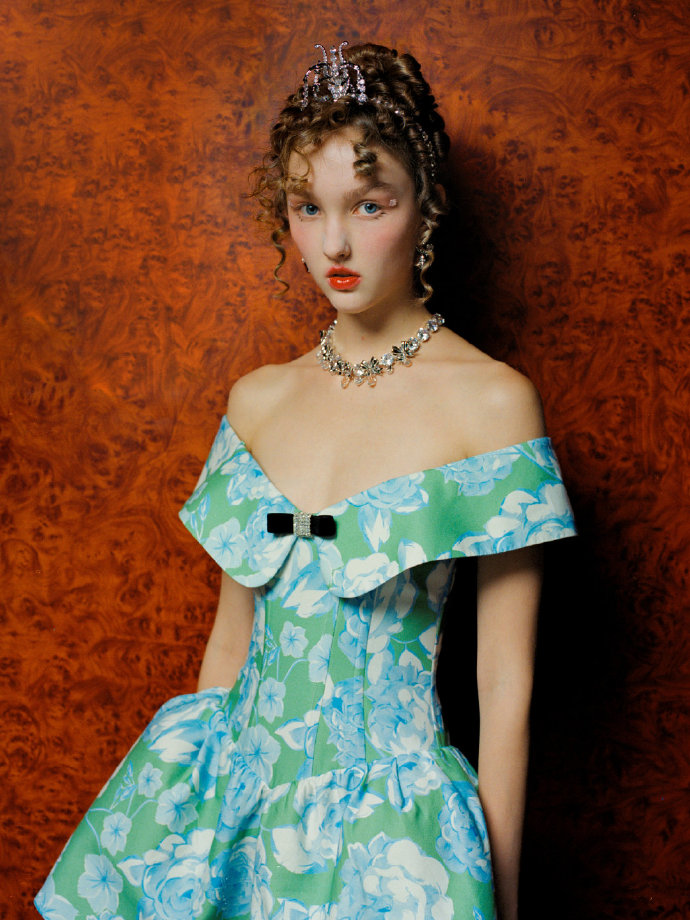 Alluding to the subversive nature of their designs, Liu Leishu told Metal magazine, "The collection was actually inspired by an old picture of Tongtong and I wearing underwear and t-shirts at home when we were flat mates in London. I wanted to express something innocent but also a bit sexy. And yes, we do have some references from the traditional European childrenswear."
Join our newsletter