As of September 2022, Prada's Perfume and Beauty boutique has officially landed in Shanghai's Réel Mall. A perfume pop-up store will be held for a limited time from September 22 to October 12. This marks Prada's first fragrance store in all of China.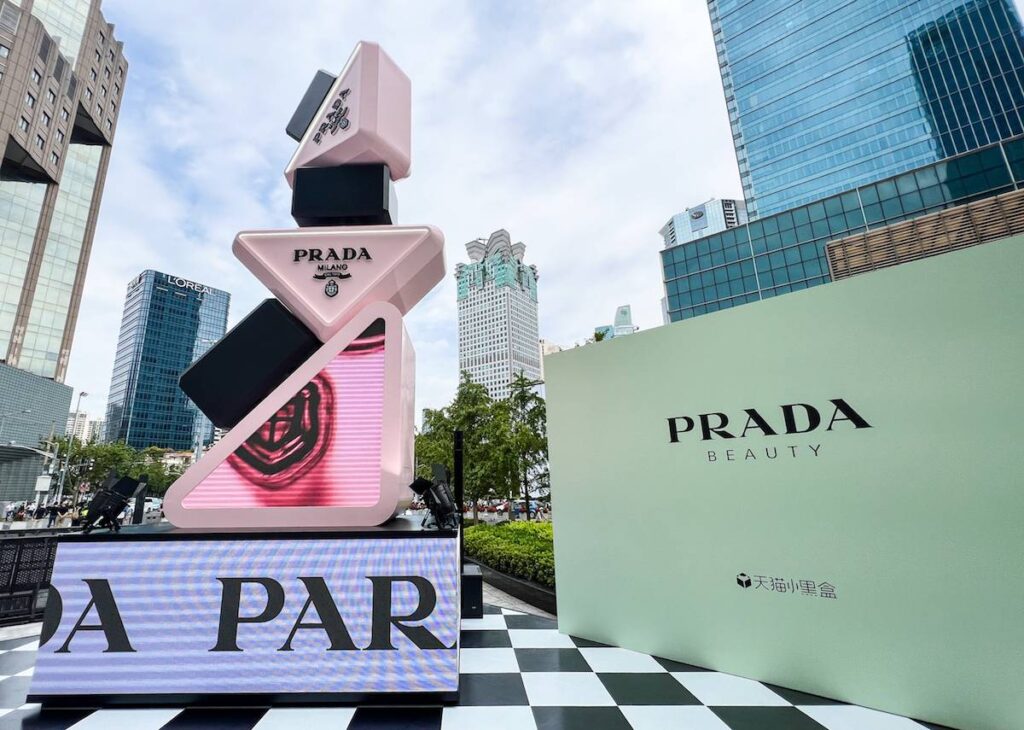 Full of avant-garde fun, the pop-up space features core elements from the brand, including the classic black and white checkerboard floor, "Prada Green" palettes, and the brand's triangular logo which is peppered throughout the room. Situated at the front entrance of the pop-up store stands an eye-catching 6-metre triangular bottle of Prada's "Unpredictable" perfume.
On the day of the launch, young actor Zhou Yutong and singer-songwriter Liu Lian both made an appearance at the Prada fragrance pop-up store to experience the exclusive fragrance journey. On the same day, officials announced the start of a strategic cooperation between Prada and Tmall.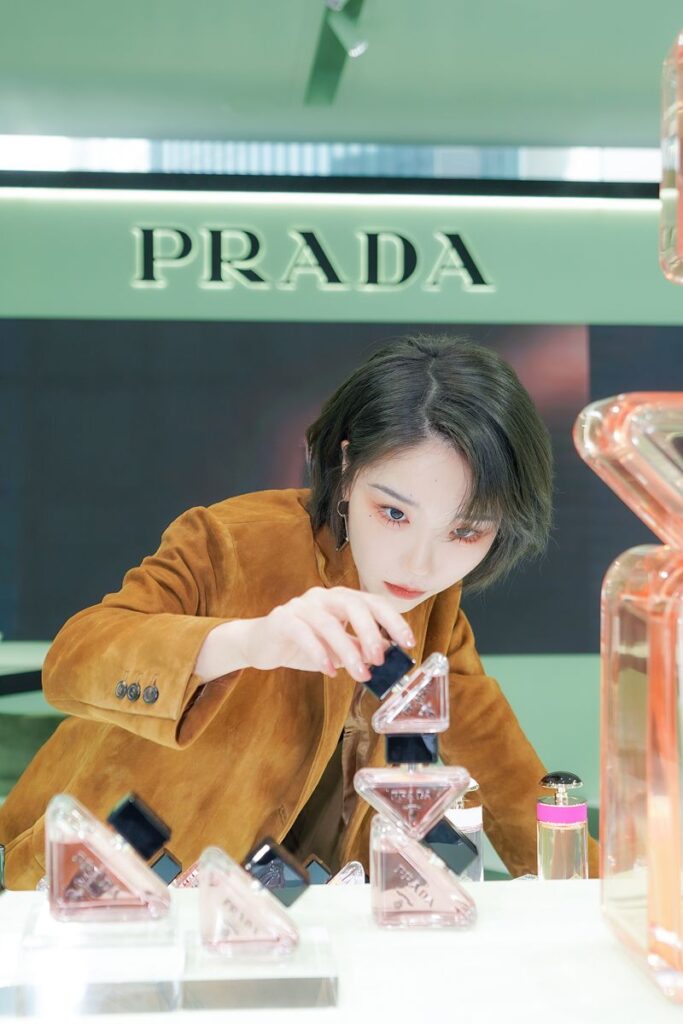 Throughout the event, the store will host a variety of experiences, from blind boxes to exclusive customisation of goods in the store. For a limited time, visitors will even have the opportunity to enter a raffle for a chance to win the brand's new PARADOXE "Unpredictable" fragrance for women, as well as Prada's classic haute couture bow tie.
"The new start of Prada's fragrance and beauty in China will surely inject more into the booming high-end market and perfume market." said Ma Xiaoyu, Vice President of L'Oréal China and General Manager of High-end Cosmetics Department. As of 2019, L'Oréal Group is responsible for the creation, development and distribution of Prada's luxury beauty products.
Looking forward, Prada aims to open more specialised stores in other Chinese cities. The luxury brand's move reflects the recent wave of high-end brands breaking into the booming Chinese fragrance market. In fact, rumour has it that cosmetics giant Estée Lauder also plans on opening a store for its niche fragrance "Le Labo" in Shanghai's stylish Xintiandi. Currently, experts believe this market will reach 30 billion RMB ($4.7 billion) in sales by 2025.
Overall, Prada's new fragrance boutique and pop-up store provide an outstanding sensory experience of smelling fragrance in luxurious fashion. The opening of its first store in Shanghai will undoubtedly add momentum to China's burgeoning beauty and fashion consumer market.
Join our newsletter