As more brands continue to immerse themselves in China's digital fashion fever by introducing virtual outfits, the carbonated soft drink brand Pepsi is going contrariwise by debuting the physical replicas of its digital costumes at the Spring/Summer 2023 MODE Shanghai Fashion Week.
Having kicked off on 22 September and running till 30 September, the fashion gala has resumed with a physical edition as Shanghai walked away from its COVID lockdown nightmare in the first half of the year.
Virtual outfits unveiled by Pepsi were innovated from the brand's recycled bottles as part of its sustainability efforts in June in collaboration with Inert Plan, a digital innovation centre. By turning digital wearables into tangible clothes made of recyclable materials, Pepsi is able to walk the talk of digital fashion's positive impact on the environment whilst also responding to sceptics over its practicality, and proving that virtual clothing can be more than an add-on in a photo.
With a strong focus on sustainability, Pepsi has also brought back its smart recycling machine to the MODE exhibition, which allows interactive activities and enables visitors to experience the practice of recycling in every aspect of their daily life, therefore, encouraging more to opt into a low-carbon lifestyle.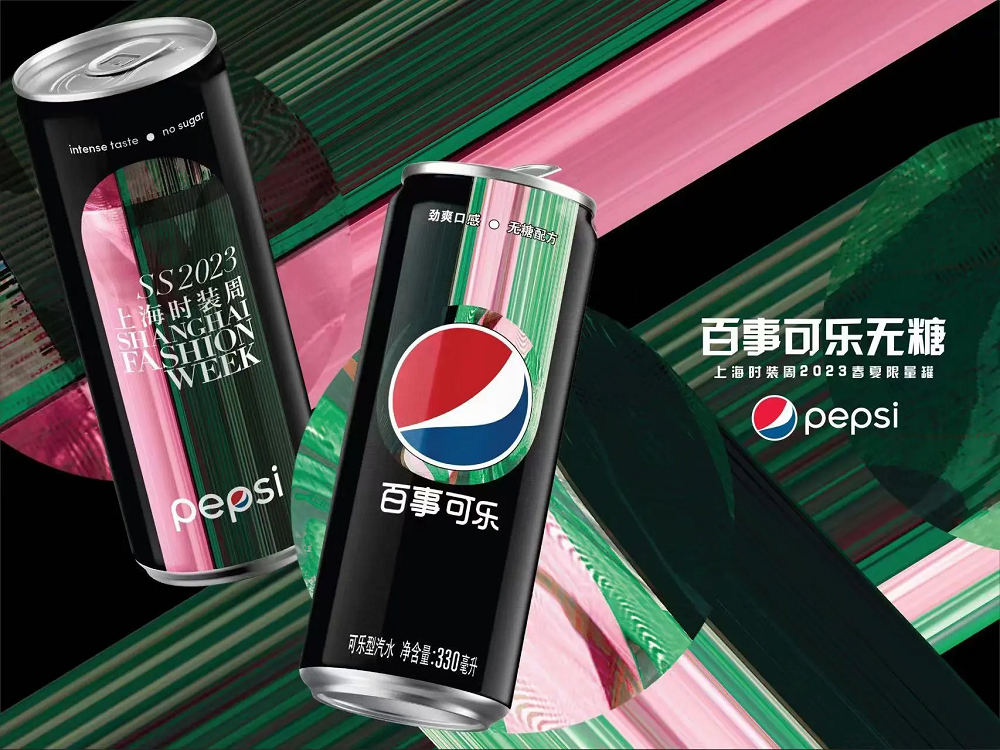 Aside from these efforts, Pepsi also adapted its signature soft drink into a sugar-free limited edition that is dedicated to this fashion showcase. Its classic black packaging has been updated with additional hues of pink and green and the bottle carries the recycling message, furthering the synergy between the international event and the brand's commitment to sustainability whilst also tapping into healthy eating habits that are endorsed by the more health-conscious Gen Z generation of consumers.
Join our newsletter