In the exhilarating 2023 UEFA Champions League final, the official global partner of the tournament OPPO invited its global brand ambassador, football star Kaká, to provide fans with an unforgettable experience as they welcomed their new champion.
As part of the celebration, the legendary Kaká greeted fans in person at the exclusive OPPO Hospitality Tent and demonstrated his skills in a kick-up challenge. Guests also had the opportunity to experience some of OPPO's latest technologies first-hand and participate in a prize drawing, giving them the chance to win a coveted UEFA Champions League final mini-replica ball autographed by none other than Kaká.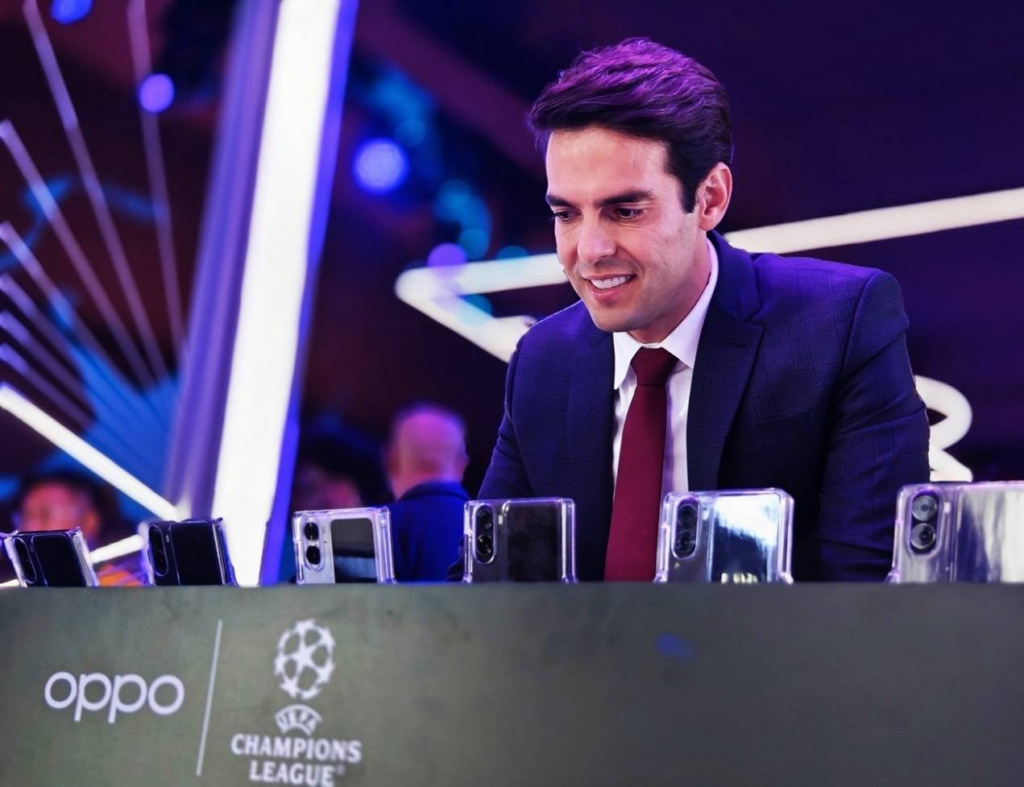 The football star also stopped by the OPPO booth to take pictures with fans and was later found showcasing OPPO's newest product, the Find X6 Pro.
Then, in a noteworthy addition to the UEFA Champions League final, a distinguished group of Chinese youth players specially invited by OPPO, took to the field to receive recognition. Hailing from Guizhou Yuanbao Tongxin Experimental School, these aspiring young women's football players had the distinct privilege of being coached by Kaká during the "OPPO x Kaká Charity Football China Tour".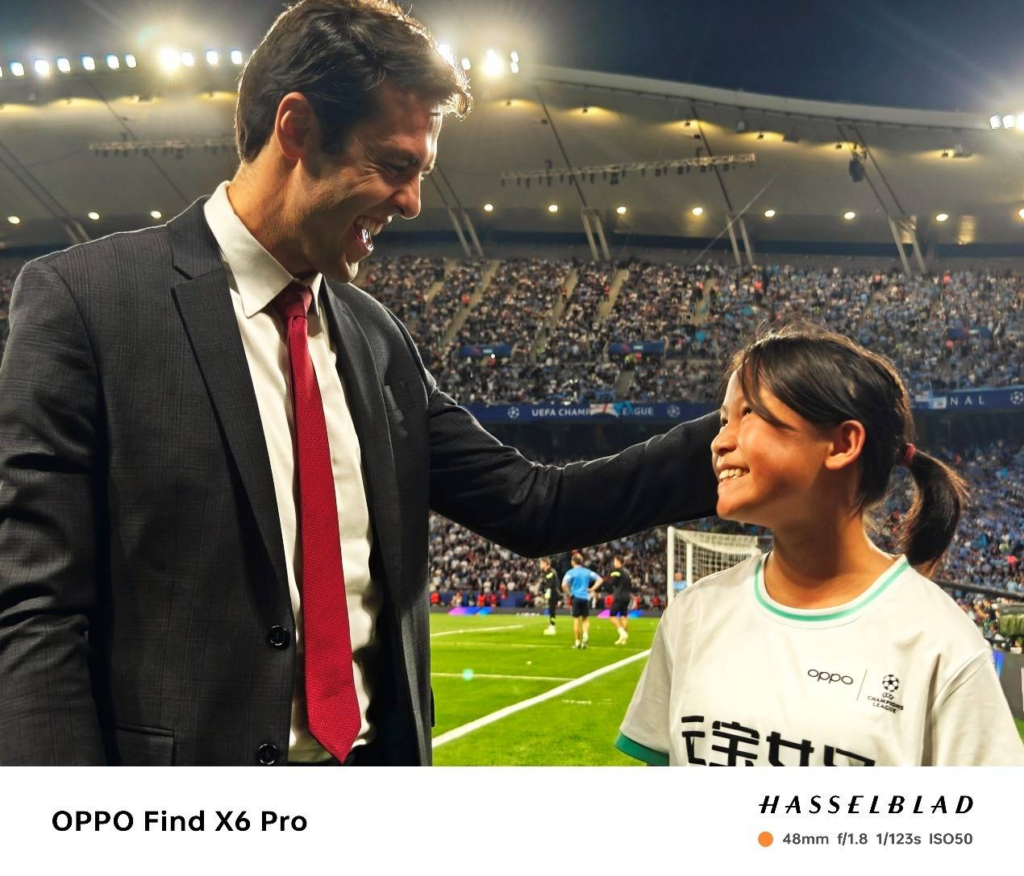 During this special event, OPPO launched a sports charity match with Yuanbao's Women's Football Team, where they received Kaka's technical guidance and had an exchange match with Beijing's Tsinghua Primary School Women's Football Team. In addition, OPPO also donated and built a football field in a rural school in Jiangyou, Sichuan through the Reno9 Tomorrow Gold Charity Program in 2022, and sponsored the establishment of six campus women's football teams in six rural schools.
"It has been an incredible experience to return to Istanbul together with OPPO to witness the crowning of a new champion at the 2023 UEFA Champions League final," said Kaká. "Once again, we have seen miracles made both on and off the pitch here. Together with OPPO, I look forward to inspiring football fans around the world to make their own miracles too."
"As an official global partner of the UEFA Champions League, OPPO is committed to providing the best experience for football fans around the world," said Elvis Zhou, OPPO Overseas CMO. "By joining forces with Kaká, we have created an unparalleled experience that allows fans to fully immerse themselves in the excitement of the UEFA Champions League and enjoy the ultimate sporting spectacle."
Overall, as the first Chinese smartphone brand to cooperate with top European competitions, OPPO's latest move combines public welfare and sports, presenting a new image for both Chinese sports and brands on a world-class stage like the UEFA Champions League.
Join our newsletter