French beauty retailer Sephora has opened its second Store of the Future in Shanghai after the first of the new concept stores opened in Singapore in September 2022.
The store's defining feature is its seven digital touchpoints, which include an advanced skin analysis device powered by big data, product recommendations based on AI trend analysis, and detailed breakdowns of ingredients via scanning product labels. Customers can also add scents and voice messages to create personalised gift packages and can skip long queues by checking out anywhere in store with a beauty advisor.
The store has a dedicated events space, the Beauty Live Studio, which will be home to beauty masterclasses and exclusive community events. Aligning with Sephora's "obsession with experiential retail", each week the store will invite shoppers to in-depth courses on makeup, skin beautification, and haircare, helping to maximise the amount of time customers spend in-store.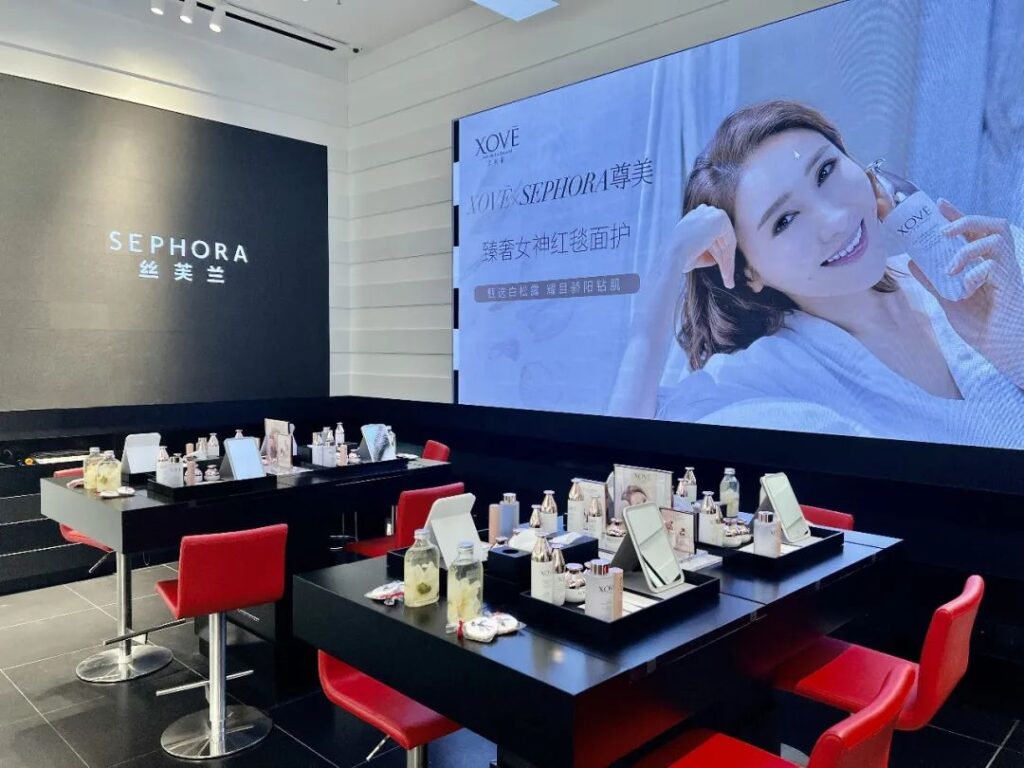 The "Store of the Future" concept is about incorporating cutting-edge technology into the customer journey to make skincare and beauty a highly personalised and engaging shopping experience. This project of Sephora's arrives just as the beauty tech market is hotting up in China, with domestic brands like AMIRO and JMoon leading the way. With China's Gen Z and millennial beauty aficionados continuing to seek out at-home customized experiences, the beauty tech market is expected to exceed 20 billion RMB (2.9 billion USD) by 2026.
In recognition of the growing strength of China's own beauty brands, the Shanghai Store of the Future also holds a wide range of C-beauty products from labels including Maogeping, WEI Beauty, and Cha Ling, all of which Sephora has been supporting through its recent 'China Accelebrate' scheme. The programme, which launched last year, aims to help selected C-beauty brands generate annual sales of 14 million USD.
Maggie Chan, managing director of Sephora Greater China, said, "Apart from incorporating beauty tech, Sephora's Store of the Future in Shanghai is part of our ongoing commitment to deepen our engagement with the beauty community in China."
Join our newsletter