The world's biggest sportswear icon Nike has teamed up with several of China's up-and-coming designer brands to raise the curtain for this year's LABELHOOD Pioneer Fashion & Arts Festival which kickstarted on 17 June after being postponed from March due to the COVID outbreaks in Shanghai, where the independent showcasing platform under Shanghai Fashion Week is based.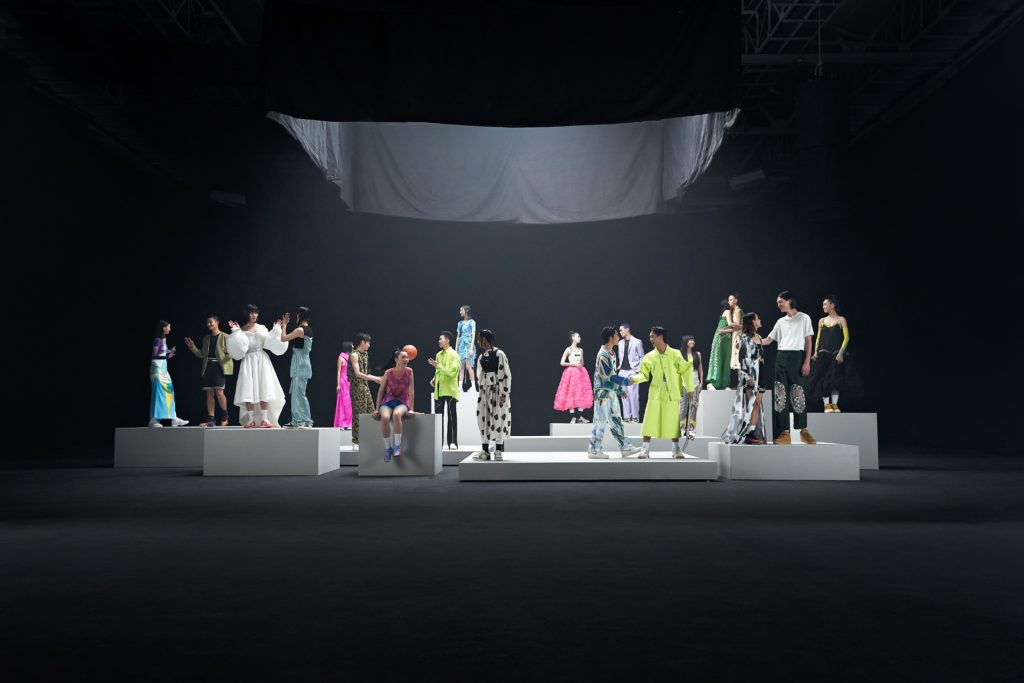 Under the theme of "At The Moment, Just Go Ahead", the opening show was designed to exhibit the power of fashion defined by China's new generation and the vitality of the young demographics. Due to the lingering impacts of local COVID lockdowns, the show was live streamed on Shanghai Fashion Week's official channel on Douyin and synced up on LABELHOOD's accounts across different social media platforms.  
The goal was executed in a format with a series of collaborative designs carrying Nike's athletic spirit with a rebellious youth fashion twist from independent designers such as DONSEE10, LINLIN CHASSE, NAN KNITS, OUDE WAAG, PRIVATE POLICY and SHUSHU TONG.
The show was energised with youthful collections presented by five young sports enthusiasts including three Chinese basketball players, Yang Shuyu, Yang Liwei and their male counterpart Liao Sanning, Chinese track sprinter Chen Guanfeng and national skateboarding champion Pan Jiajie as well as 2021 annual influential female dancer Xi Jiaqi, tapping into both China's growing enthusiasm for sports and the country's emerging sub-culture such as street dance. 
On the other hand, having engaged in an event curated by LABELHOOD, a mecca empowering China's young designer talent, the opportunity opens the door for Nike to be visible to China's youth community who are riding the wave of the country's fashion. Therefore, allowing the foreign brand to grasp the latest trends amongst China's savvy population to advance its market position in the lucrative market.
In the meantime, through collaboration with these local brands, it will also benefit Nike's further penetration of its target consumers by leveraging characteristics of homegrown players and strengthening its touch point with local audiences too.
Join our newsletter