Chinese food delivery giant Meituan has unveiled a new feature on its app that now allows users to shoot and upload short videos. The addition of this feature provides users with more creative ways to engage with the platform and record their experiences.
Upon entering the shooting interface, users can simply click the shooting button to start recording their video, with a maximum duration of 1 minute. After capturing the desired footage, users are able to edit videos, add music, and apply filters or special effects without leaving the platform. Additionally, Meituan offers a selection of shooting templates, such as exquisite food, food records, and travel, to enhance the overall video creation experience.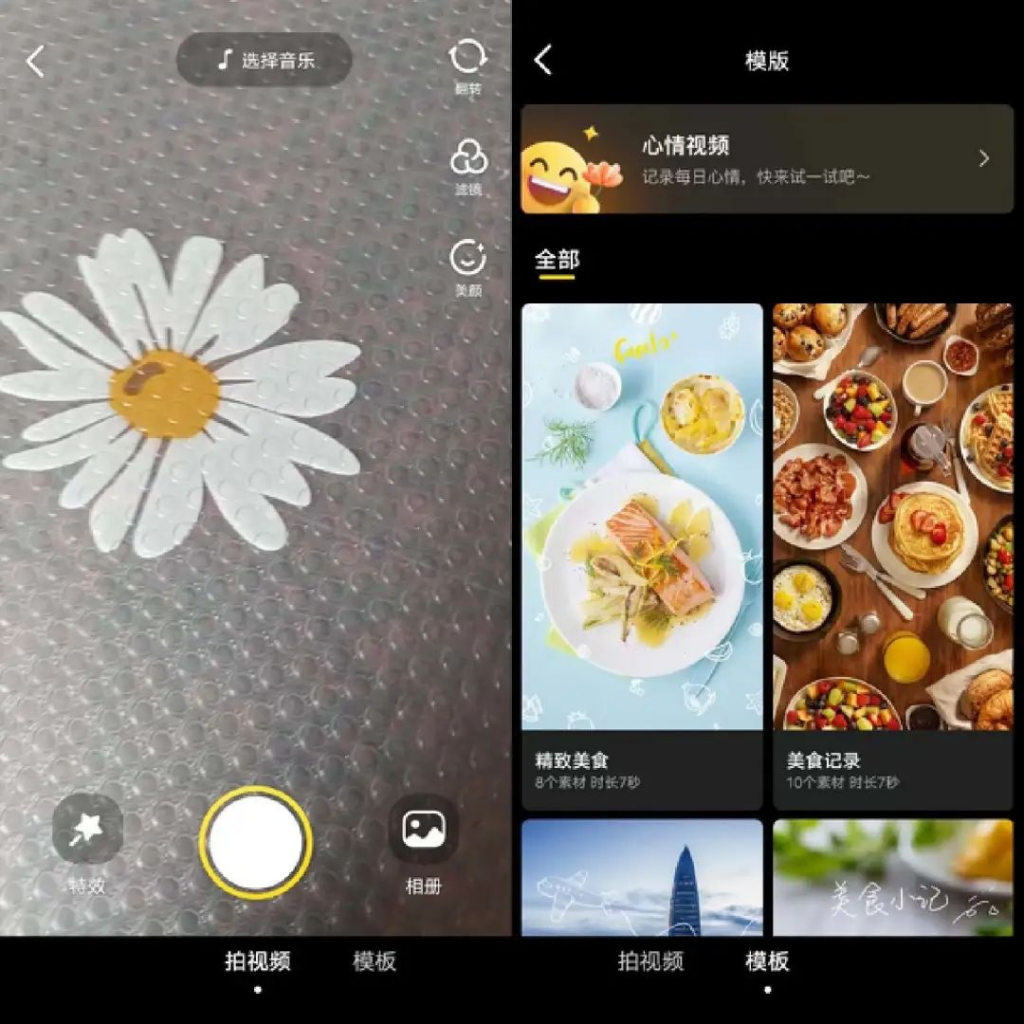 Meituan's latest move comes amidst the intensifying rivalry with Douyin within the online local services industry. Since 2022, Douyin's parent company ByteDance has been skillfully incorporating video links to leverage the burgeoning on-demand local services. In fact, Douyin has successfully forged partnerships with couriers such as JD.com and SF Express, as well as Ele.me which directly competes with Meituan.
"Meituan made the move [to launch video content] to cater to [Chinese] consumers' changing preference for viewing and receiving [online] information," stated Zhang Yi, founder and chief analyst at Guangzhou-based market researcher iiMedia. "The younger Chinese have acclimated to … live-streaming and short video content."
The food delivery giant has also made moves to shake up the live-streaming business by hosting more live-streaming events including monthly live streams on the 18th of each month since April where participants are offered coupons. According to Meituan, Starbucks and hotpot chain, Haidilao, saw national sales rise 370% and 51% respectively following the live stream events.
In addition, the company launched its very own platform Meituan Live, which is currently only visible to a select group. Still, according to a source from Meituan, the platform is conducting internal testing of the feature and will make adjustments based on feedback received from merchants and users alike.
All in all, with the introduction of the new short video feature and the ongoing development of live broadcasting capabilities, Meituan continues to evolve as a multifaceted platform in order to stay competitive in the market.
Join our newsletter