Norwegian lifestyle brand Holzweiler, known for its commitment to sustainability, has made its debut in the Chinese offline retail market with the opening of its first store in Sino-Ocean Taikoo Li Chengdu. The brand, founded in 2012, has established itself as a pioneer in merging fashion and nature, creating a unique space that embodies the beauty of the natural world.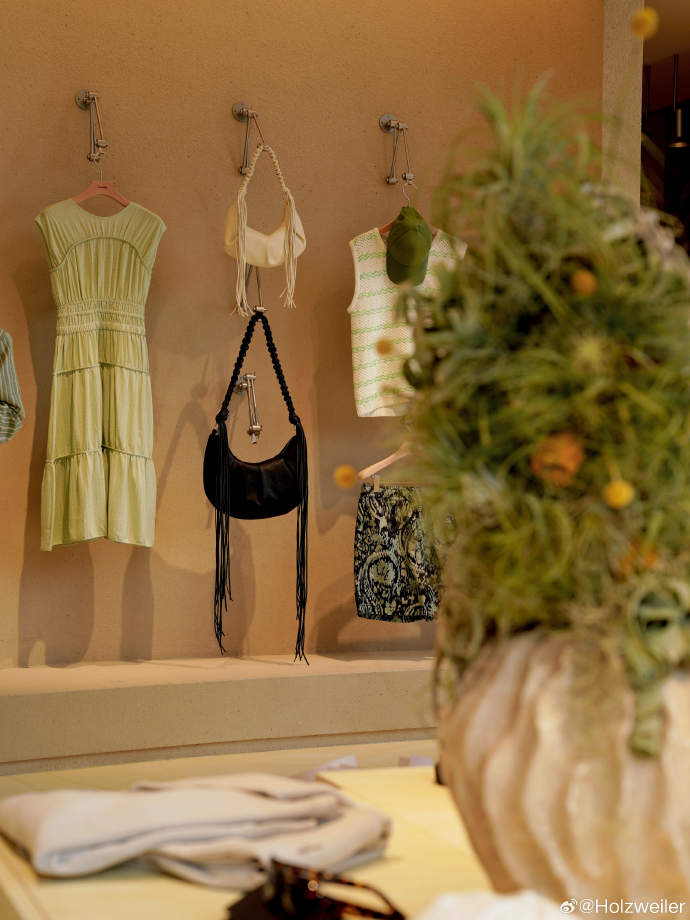 In collaboration with Snøhetta, an internationally acclaimed architectural firm, Holzweiler has brought its long-standing partnership to fruition by designing an exceptional store. The architectural design draws inspiration from Norway's dynamic rock formations and captivating coastline, with sweeping lines and curves reminiscent of breaking waves. This aesthetic pays homage to the brand's Norwegian roots and demonstrates its unwavering respect for its country of origin.
Customers visiting the store will have the opportunity to experience the essence of Holzweiler's brand identity. They can explore a wide range of products, including the brand's iconic silk, wool, and cashmere scarves, as well as selected items from the 2023 early summer series, early autumn series, and small hanger series.
Holzweiler's decision to establish its first offline retail store in Chengdu is aligned with the city's growing reputation as a prominent luxury hub in China. With a thriving economy and discerning consumer base, Chengdu has become an attractive destination for luxury brands seeking to expand their presence in the fashion-forward and trendsetting city.
While Holzweiler had previously established a presence in China through its official flagship store on Tmall in November of last year, the opening of its first retail store outside of Scandinavia marks a significant milestone. Prior to this, the brand had organized pop-up events in Shanghai and Beijing, generating interest and cultivating a loyal customer base. With the launch of its first brick-and-mortar store in China, Holzweiler has taken a momentous step in its global retail expansion strategy.
Join our newsletter