Standing against the backdrop of Hangzhou's bright blue sky is McDonald's latest marketing venture: a massive McDonald's french fries pop-up store. This marks the very first french fry pop-up store to light up Eastern China's skies and the third to open in the nation after Shenzhen and Chengdu.
Unveiled on Hangzhou's Wulin Road, the eye-catching design of the pop-up store incorporates the company's classic red and yellow colours, combining the appearance of french fries with the iconic giant letter "M". With LED lights that illuminate the shop at night, the geometric shape of the industrial-style steel frame structure and transparent glass create a "cyberpunk"-esque aesthetic, catering to the subculture trend that has turned mainstream in China.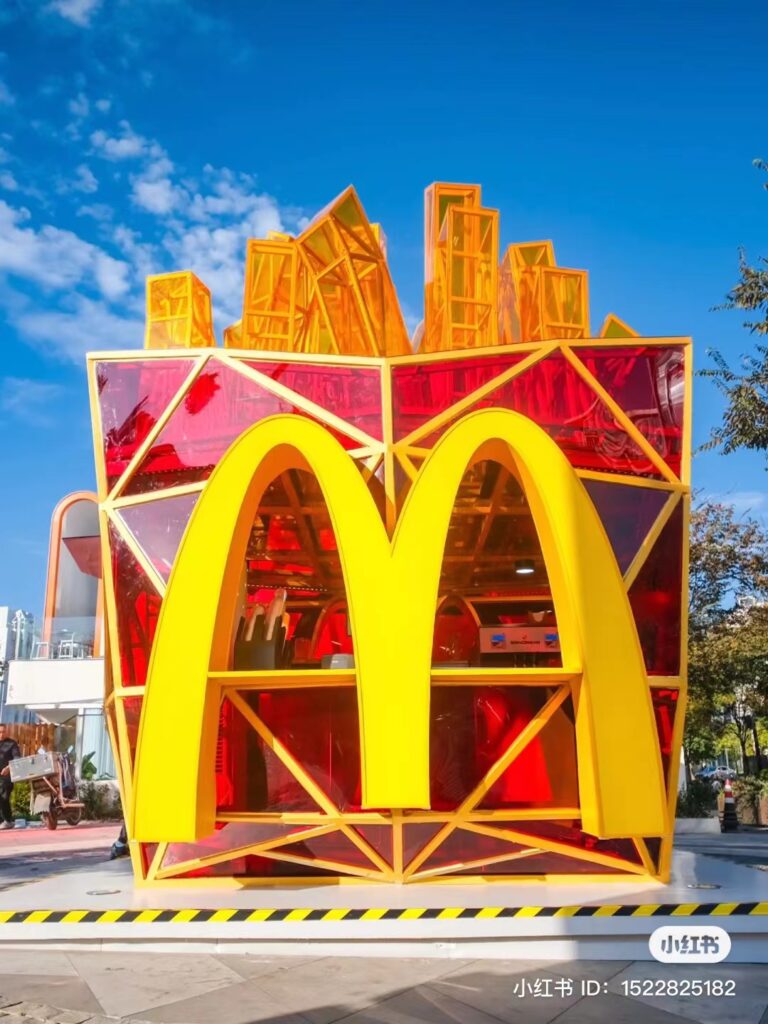 From November 11 to 18, customers can enjoy a buy-one-get-one-free latte from McCafé. What's more, the landmark's visual aesthetic provides the perfect photo-op for young Chinese consumers looking to 'Daka', or 'check into' trendy locations on social media.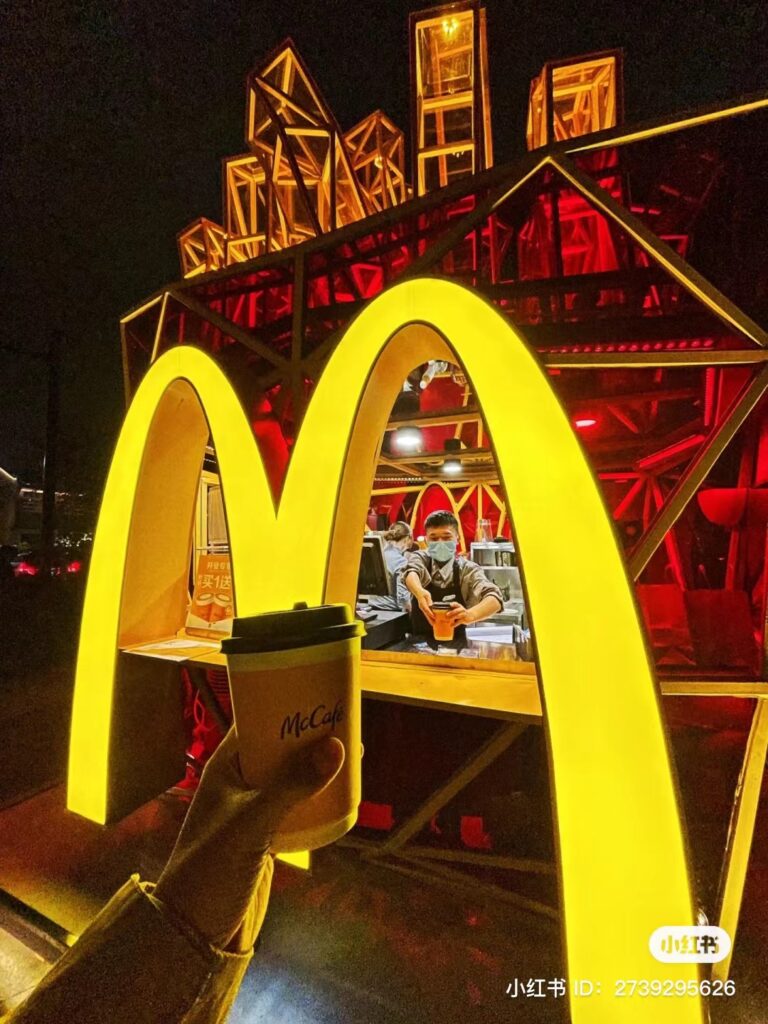 With China's newly emerging middle and upper classes, pop-up stores serve as an effective marketing tool for foreign companies to increase brand recognition. In addition, temporary stores capitalise on society's "fear of missing out", providing customers with unique, limited-time-only experiences that create a magnetic sense of exclusivity. By 2025, the transaction value of China's pop-up store industry is expected to reach a whopping 832 billion RMB (117 billion USD).
Combining visual novelty with 'Daka' culture, McDonald's flexes its robust marketing power with its cyberpunk-style landmark. By setting up a pop-up shop in Wulin's business district, the fast food chain attracts young customers, thus opening up new opportunities for night economy consumption in Hangzhou.
Join our newsletter