Dior has unveiled an eye-catching pop-up boutique and ice sculpture at Songhua Lake Ski Resort in Jilin province, which will take advantage of the foot traffic and stunning scenery of the area's ski resort this winter.
The ice sculpture is a not-to-scale model of the Dior outlet at No.30 Avenue Montaigne in Paris, paying homage to the iconic Hausmann architecture that lines Parisian streets. At the same time, the ice sculpture serves as a tribute to the culture of China's north-eastern provinces – Harbin's annual Ice and Snow Festival opened two weeks ago and is a major event of the winter season in the northeast.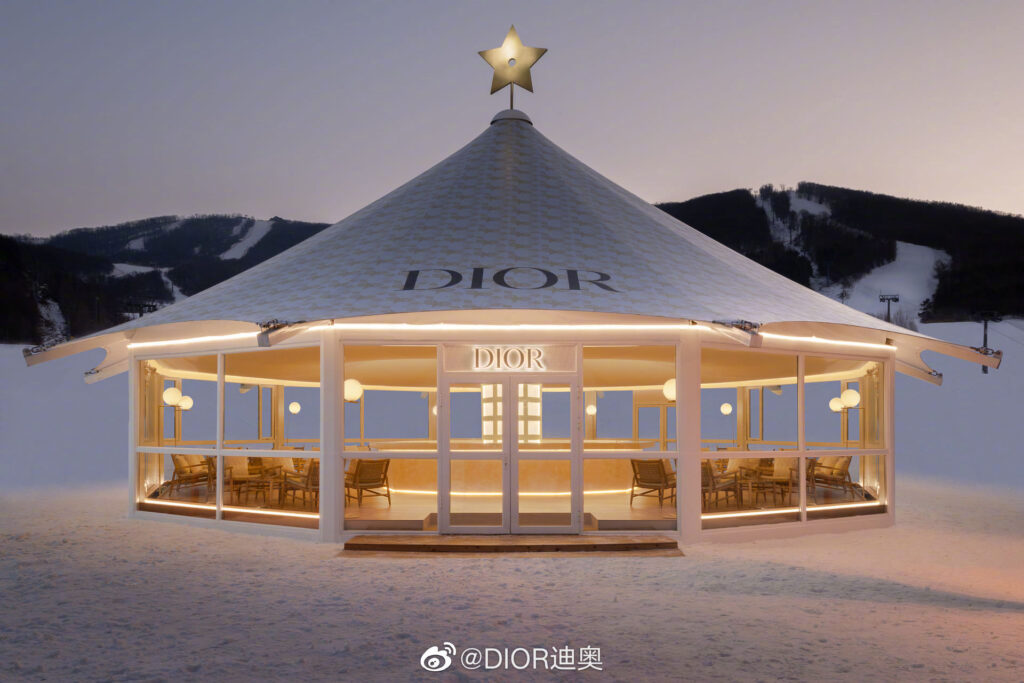 The art installation in Jilin also features some of Dior's classic items reproduced in ice form, such as the cone-shaped Bar Jacket and quilted Lady Dior handbag, which visitors can peruse as though in a museum. Just a few metres away, shoppers can also browse the latest Dior collections in the ski-resort-inspired pop-up boutique, which currently features the 2023 Men's Spring Ski Clothing collection. No stone was left unturned – shoppers can even enjoy a rest at the exclusive Dior coffee shop right next to the boutique.
This is just the latest example of Dior's creative approach to driving engagement with their brand. The long-running Lady Dior Art Project, which is currently in its eleventh edition, invites 11 artists from across the globe to design and produce their own reimagining of the iconic Lady Dior handbag each year.
This year's iteration of the project includes artists from China, the US, Canada, Egypt, Qatar, France, and South Korea. The designs were teased at the end of 2022 at West Bund Art & Design in Shanghai and will be launched globally in January 2023 with an accompanying podcast.
Projects such as these help to reframe luxury fashion as a form of modern art, encouraging potential customers to reflect on the meaning and legacy of individual items and deepening brand power. The ice sculpture, in particular, achieves the twin goals of interacting with local culture whilst also capitalising on the brand's rich history.
Join our newsletter